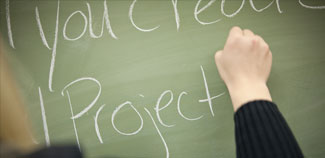 Art Education
The art K-12 teacher education program prepares students to teach visual arts in elementary, middle, and secondary schools.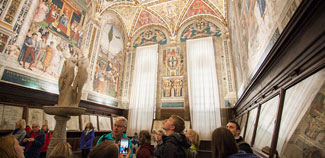 Art History
Offering courses ranging from history of art to Greek, Roman, Medieval, Renaissance, African, Native, Pre-Columbian, Japanese, Chinese, Contemporary, and Women Artists.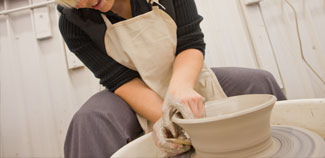 Ceramics
Students are introduced to the process of making ceramics beginning with clay body composition through procedures for firing kilns and glazing techniques & formulas.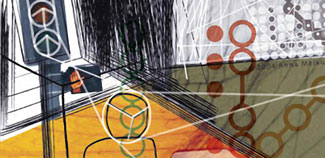 Digital Media
Offering state-of-the-art computer imaging, artistic exploration and knowledge beyond visualizing scientific concepts; skills often sought by employers.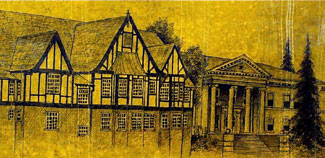 Drawing
Emphasis includes composition, content, technical concerns, use of color and a range of material use from traditional to contemporary alternatives.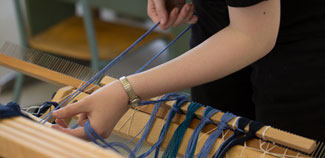 Fibers
The studio includes facilities for various surface processes such as screen-printing and dye work, as well as cloth construction on tapestry, four- and eight-harness floor looms.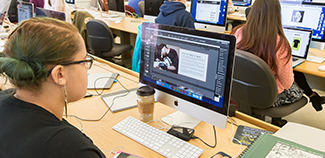 Graphic Design
Work as creative visual thinkers and communicators using a variety of traditional print and emerging digital media.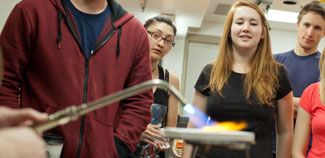 Metals
Comprehensive study of basic and advanced techniques and processes for the creation of wearable art.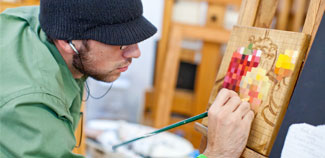 Painting
Teaching technical painting ability and vocabulary, development of individual expression leading to thematic connections.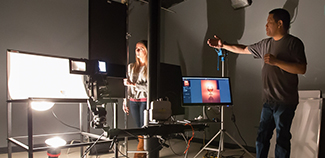 Photography
Provides fundamentals of photograpic imaging that aides in understanding of traditional techniques, experimental and non-traditional digital imaging.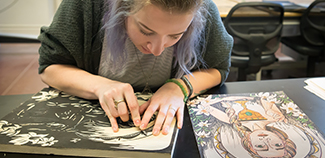 Printmaking
Offers courses in Intaglio Printmaking, Relief Printmaking and Monotypes.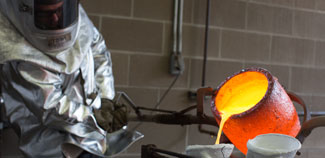 Sculpture
Learn a variety of sculpture making techniques including welding, ceramic shell casting, assemblage in a studio spaces indoors and outdoors.