Current Exhibitions
Skin Deep: Elizabeth Alexander & Charles Clary
January 8 - March 30, 2018
Mariani Gallery, Guggenheim Hall, Room 100
Opening Reception: Thursday, January 18 from 4-7pm
Artist Talk with Elizabeth Alexander: Thursday, February 8 at 5pm, Guggenheim Hall, Room 001
Artist Talk with Charles Clary: Tuesday, March 20 at 5pm, Guggeenheim Hall, Room 001
The University of Northern Galleries is proud to announce Skin Deep, an exhibition featuring the work of Elizabeth Alexander (Salem, NC) and Charles Clary (Conway, SC). Skin Deep highlights the work of two artists who cut into antique, found objects such as: frames, wallpaper, and porcelain wares, to either erase or embellish ornamentation. Both artists innovatively cross boundaries between decorative arts, design, and fine art by applying gestural, precise cuts that alter their subject matter through processes that are obsessive, repetitive, and intuitive.
Elizabeth Alexander appropriates discarded relics of the "American Dream", such as porcelain teacups and decorative wallpaper. Alexander unmasks ephemeral symbols of wealth and domesticity by meticulously removing all decorative ornamentation from her objects. What remains is a clever, defunct artifact that takes on a new identity as a culturally critical, yet ethereal sculpture. The absence of pattern transforms the ubiquitous forms of everyday objects from ordinary to fine art.
Charles Clary layers scrapbooking paper within found objects, such as picture frames, to create landscapes that mimic viral colonies and concentric sound waves. Clary's "paper towers" invite viewers to closely explore a world of garish color, laser-like cuts (although they are actually hand cut) that are both playful and inviting.
The title for the exhibition, Skin Deep, references the phrase commonly used to refer to something superficial or not lasting. While the suggested meaning of this phrase alludes to a negative connotation, Alexander and Clary reveal that just beyond the surface, should you take the time to look, lives a much more complex narrative waiting to be told. Both artists employ labor intensive, highly detailed, hand cut processes to allure the viewer to look beyond the surface of their work, and consider the deeper symbolism and context "growing" inside.
---
Katelynn Mai-Fusco: Amity
February 2 - March 2, 2018
Oak Room Gallery, Crabbe Hall

Opening Reception: Friday, February 2, 5-7pm
Artist Talk: Wednesday, February 22 at 4pm, Guggenheim Hall, Room 001
Amity is a site-specific installation of hand cut, Tyvek paper by Fort Collins-based artist and UNC Alumna, Katelynn Mai-Fusco. For the month of January, Mai-Fusco an artist-in-residence, working within the Oak Room Gallery to create a completely immersive and site-specific, cut paper installation. Amity completely veils the traditional oak walls of the gallery, breathing contemporary life and low into the space. Lit from behind, each panel of cut Tyvek oscillates between warm and cool light hues. Mai-Fusco gathered inspiration from everyday life during the making of Amity. Places like the flowing Poudre River and objects such as family heirloom textiles, all play a role into creating a truly calming and quiet installation. Mai-Fusco says, "Paper has given me direct access to my stories and journeys of personal trial that I had not been able to access before. During the process of cutting paper I become completely consumed by each negative shape I am creating."
Read more about Amity in this feature in UNC Mirror!
---

Andrew Bablo & Pat Milbery: A New Light
Mural Permanently On View In Crabbe Hall Lobby
The lobby of Crabbe Hall, which houses our Oak Room Gallery and studios, served as a blank slate for duo Andrew Bablo and Pat Milbery to tackle this August. The east coast/west coast collaboration between Andrew Bablo and Pat Milbery results in an unprecedented revitalization of Crabbe Hall lobby. Built in 1919, the building houses UNC's Oak Room Gallery and Visual and Performing Arts studios. Bablo and Milbery were inspired by the architecture and characteristics of the building such as its original oak doors, green marbled baseboards, and sky high arches and wanted their footprint within the space to compliment, not detract, from the classic beauty of the building's interior. The result is a magical, sun drenched interior (in perfect time for the eclipse no less!) of aerosol paint.
Pat Milbery is, above all, a creative collaborator, as well known for the large-scale murals he's created alongside some of the most prominent street and graffiti artists in the world as he is for the playful photo shoots and video parts he's participated in as a pro snowboarder. His vivid street art collaborations adorn the walls of dozens of boutiques, breweries, residences, bars, and other businesses in Denver, around the Rocky Mountains, across the country and around the globe, and he's helped curate and create major art installation projects for brands including the Ford Motor Company, X Games, Budweiser, Zumiez, Loveland Ski Area, Wahoo Fish Tacos, and Pabst Blue Ribbon. He has shared snowboard contest podiums with the likes of Shaun White and Travis Rice, and the Snowboard Camp Tour he founded to make freestyle riding more accessible to kids is now entering its second decade. He's also the co-owner of So-Gnar, an umbrella collective responsible for the Snowboard Camp Tour, the So-Gnar streetwear and apparel line he helps design, and the Shredded Beats hip-hop concert series he promotes. He's equally proud of his Minnesota roots and his 17 years of Colorado transplant status, and splits his time between Denver and Golden and wherever his van full of snowboard gear and aerosol cans take him.
From design to production, Andrew Bablo builds, crafts and experiments through the use of various media. Seeing no boundaries or limitations, he loves to work interactively, large-scale and in the eye of the public. Bablo started his career in branded and licensed apparel design, working with major league sports teams across the country. He spent years creating garments for several retail brands including Reebok and '47. Later, Bablo collaborated with the industry's top artists, athletes and brands as the former Editor-in-Chief of Steez Magazine. Over the course of nine years and 35 issues, Bablo grew the magazine from a black and white photocopier to a major publication, distributing throughout thousands of major newsstands such as Barnes & Noble in the U.S. and Canada. In 2015, Bablo founded Steez Design, bringing his artistic background to the commercial design world. Bablo graduated from Montserrat College of Art in 2007 with a Bachelors Degree in Graphic Design. Currently residing north of Boston, he works as an artist, designer and entrepreneur.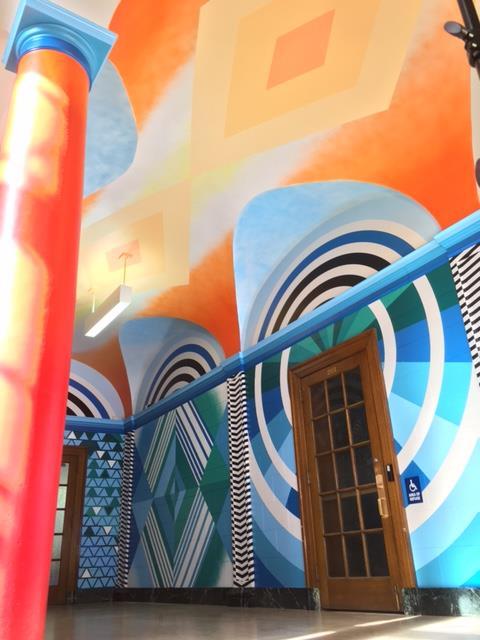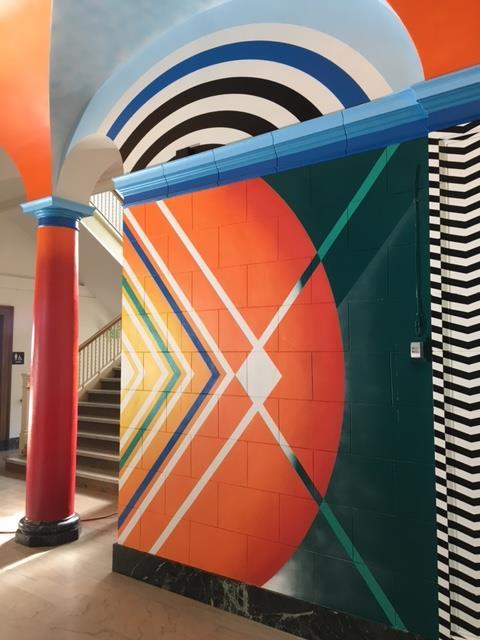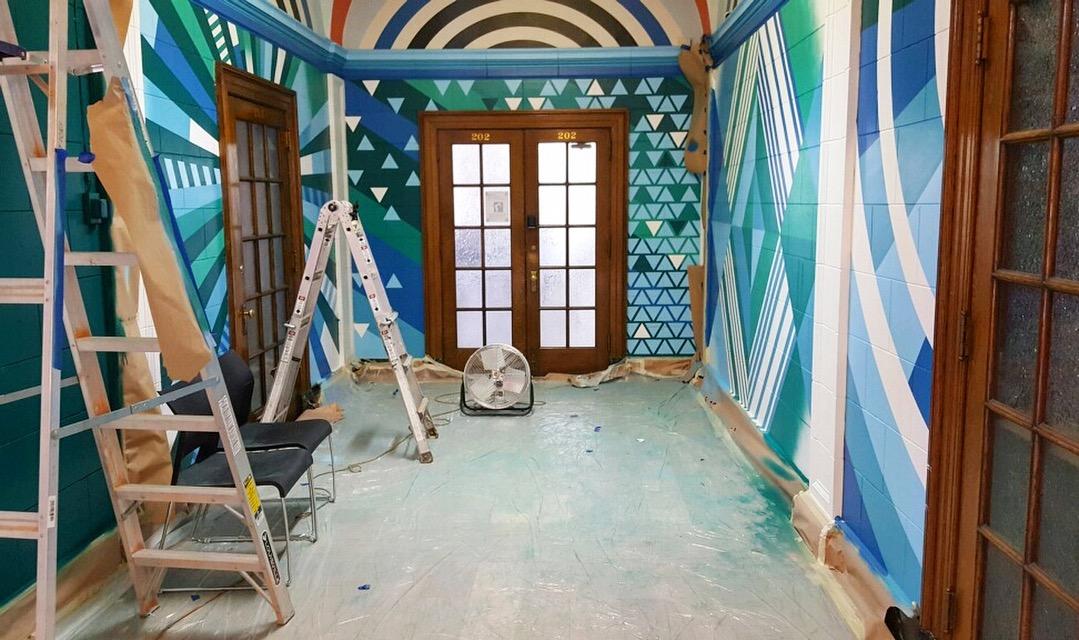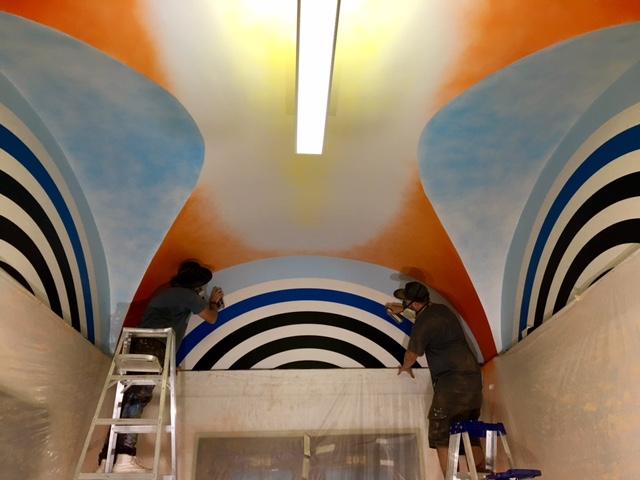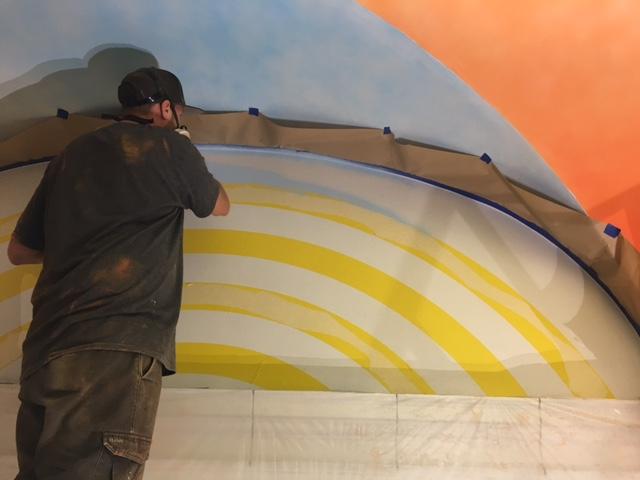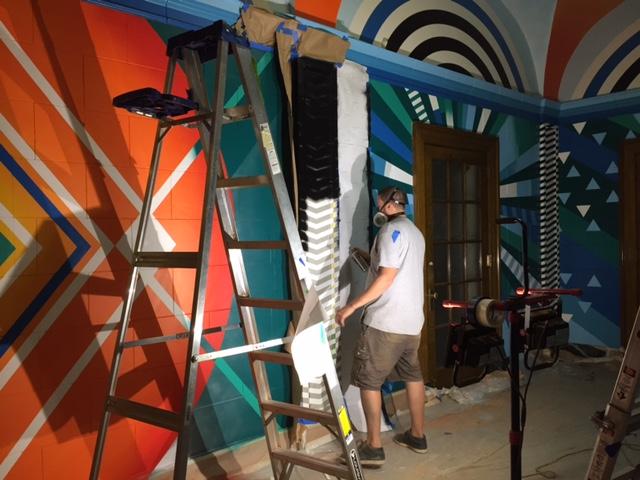 UNC Galleries Spotlight: Andrew Bablo & Pat Milbery: In A New Light from University of Northern Colorado on Vimeo.