Dylan Gebbia-Richards
Summer Artist in Residence
Mariani Gallery and Arts Annex
Opening Reception: Thursday, August 24, 4 - 8pm
Open Studio Hours: Friday, July 7: 4:30-7pm | Tuesday, July 25: CANCELLED

The University of Northern Colorado Galleries is proud to announce the summer residency of Boulder-based artist, Dylan Gebbia-Richards. The Galleries have allocated the Arts Annex and Mariani Galleries as Gebbia-Richards' studio for the months of June-August to construct his largest, most ambitious installation to date, titled Echo. The artist's residency will conclude in late August when the Galleries will unveil Echo as the premiere Fall 2017 exhibition in Mariani Gallery.
The artist-in-residency model allows for community engagement throughout the construction and installation process. The Galleries will host two Open Studios and invite visitors to engage with directly with the artist, ask questions about the work in progress, and learn more about the UNC Galleries. Each open studio precedes Music & Theatre programming on campus. We encourage guests to join us for Open Studios and stay for Concerts Under the Stars and/or Little Theatre of the Rockies.
Echo is comprised of a twenty-eight-by-eighteen-foot oval room with sloped, tide-like walls. Inspired by a crashing wave, the walls' upward curves will not be identical at any one point. Echo will completely encompass the viewer in a life-size, texted painting made from 4,128 pounds of melted wax and vibrant pigment*. Gebbia-Richards' proprietary process allows for him to carefully drip and build layers upon layers of controlled chaos. The artist's three-dimensional paintings oscillate between exceptional technique and awe-inspiring unpredictability.
Boulder-based artist Dylan Gebbia-Richards, received his BFA in Painting and his BA in Art History at the University of Colorado, Boulder in 2015. Gebbia-Richards has exhibited widely in the Denver and Boulder areas having been included in exhibitions at the Denver International Airport, Boulder Museum of Contemporary Art, and David B. Smith Gallery. He has also shown in Connecticut and New York.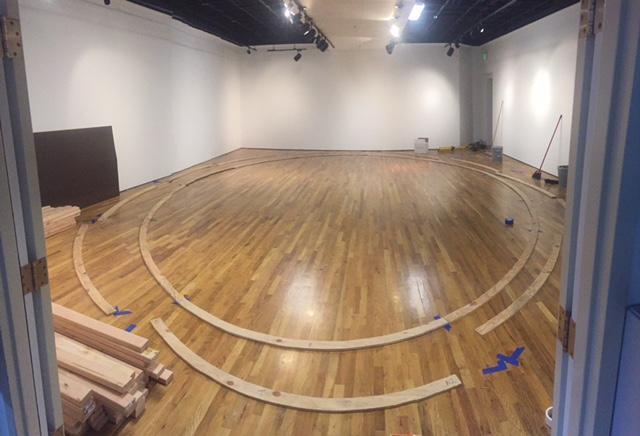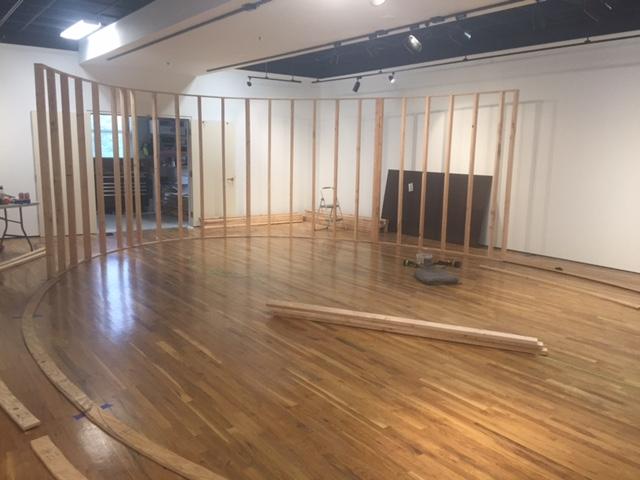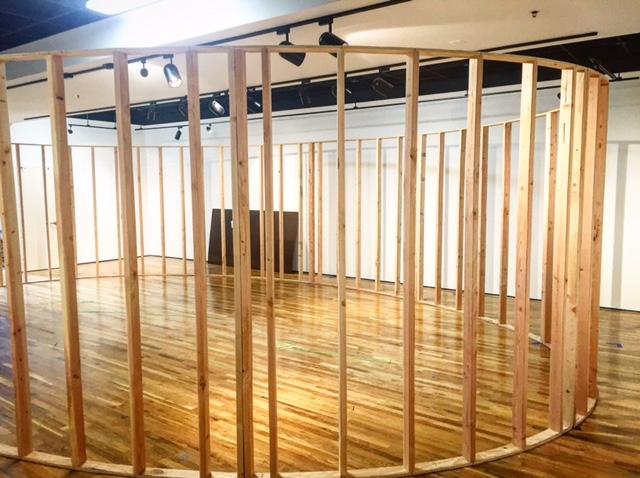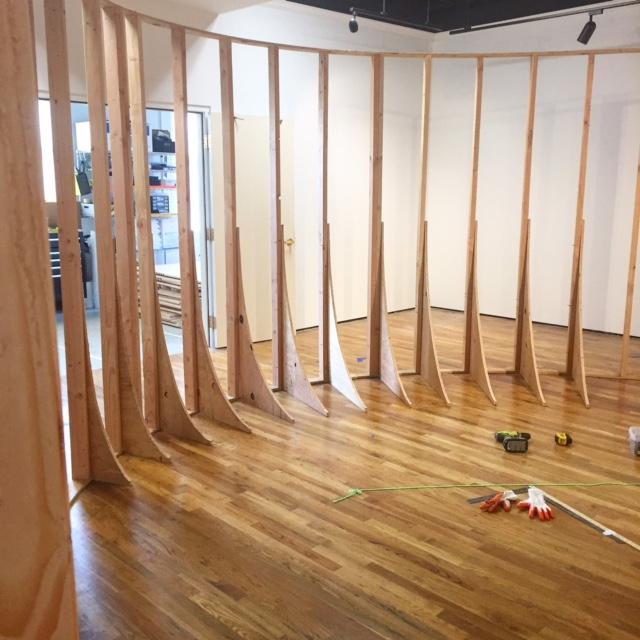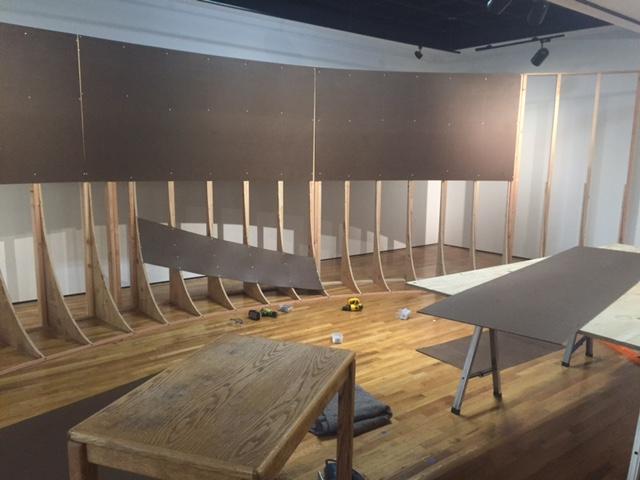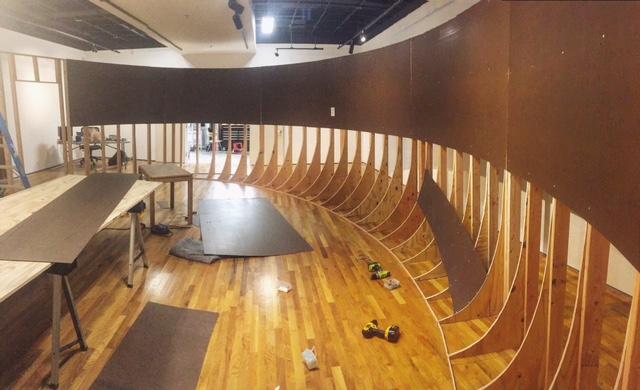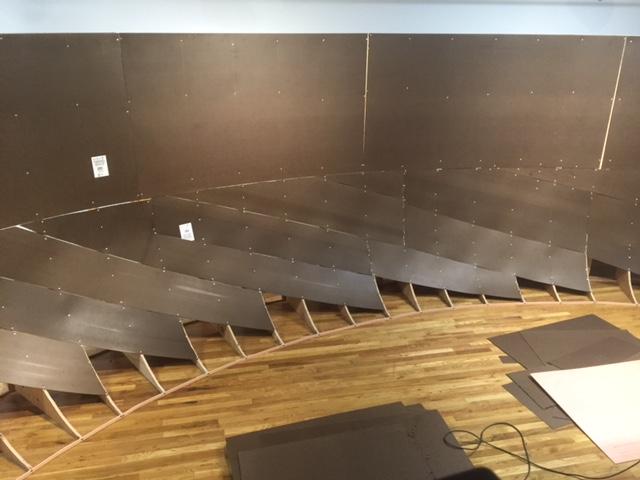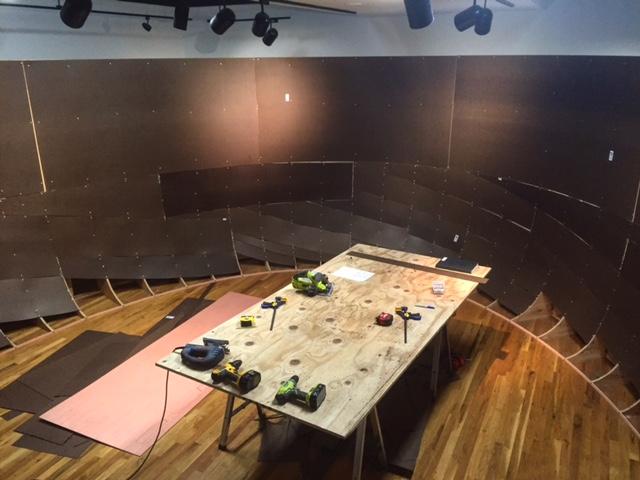 *This exhibition is made possible through the generous support of KAMA Pigments.