21st Annual Conducting Symposium
Friday, January 13th – Saturday, January 14th, 2017

featuring guest clinicians
Dr. Bruce Pearson
& Loras Schissel
with the
UNC Symphonic Band and Cheyenne Mountain Junior High Symphonic Band, Dan Bell, Conductor
---
Guest Clinicians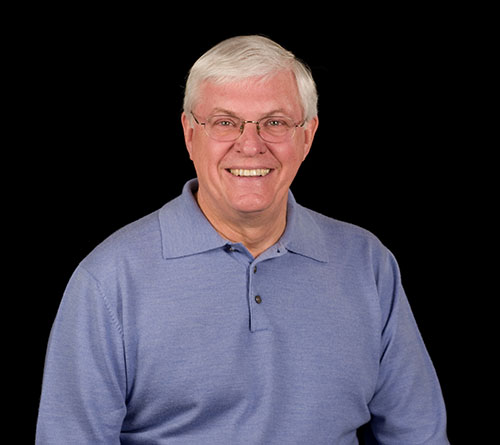 Bruce Pearson
Bruce Pearson is a world-renowned music educator, author, composer, and clinician. He is the author of the Standard of Excellence Comprehensive Band Method which has been regarded as the most important contribution to the band music field in the last three decades and for his first contribution, Best In Class. His new contribution, co-authored with Ryan Nowlin, the Tradition of Excellence Comprehensive Band Method, is a performance-centered curriculum that seamlessly blends time-tested and innovative pedagogy with cutting-edge technology. He also co-authored, with Dean Sorenson of the Standard of Excellence Jazz Ensemble Method and the Standard of Excellence Advanced Jazz Ensemble Method.
In addition to his method books, Dr. Pearson is well-known as a composer of many widely performed compositions for concert band and jazz ensemble. He has led clinics in all fifty of the United States and has been guest conductor and clinician, by invitation, of countries throughout the Pacific Rim, the Orient, Europe, and the Canadian provinces.
Bruce Pearson has taught at the elementary, junior high, high school, and college levels for over thirty years. Twice nominated for the prestigious Excellence in Education Award, he was recognized as "most outstanding in the field of music" for the state of Minnesota. In December, 1998, Dr. Pearson, "in recognition of his outstanding contribution to music education," was awarded the prestigious Midwest International Clinic Band and Orchestra Conference Medal of Honor. In 2001, he was awarded St. Cloud State University's Distinguished Service To Music Award "in appreciation for lifelong contribution to music and music education". In 2007, Dr. Pearson received St. Cloud State University's "Distinguished Alumni Award." That same year he was recognized as the first Patron for the Maryborough Conference in Queensland, Australia. The American School Band Directors Association conferred on Dr. Pearson the 2014 Edwin Franko Goldman Award "as a symbol of high esteem and respect, and as a measure of appreciation and gratitude for outstanding personal contributions to the school band movement.
Dr. Pearson continues to serve as a guest lecturer, clinician, and conductor in addition to his work as a composer, arranger, and author.
---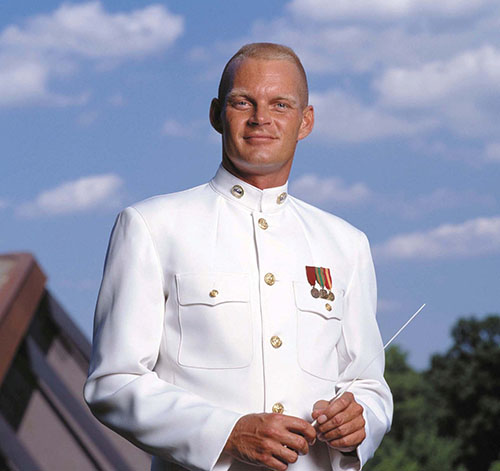 Loras Schissel
Loras John Schissel has served as conductor of the Blossom Festival Band since 1998. He also regularly conducts the Blossom Festival Orchestra. He led The Cleveland Orchestra's free concert on Public Square in 2009 and led the special 9/11 tenth anniversary concert in September 2011.
Mr. Schissel has traveled throughout the United States, Europe, and Asia conducting orchestras, bands, and choral ensembles in a broad range of musical styles and varied programs. A native of New Hampton, Iowa, Loras John Schissel studied brass instruments and conducting with Carlton Stewart, Frederick Fennell, and John Paynter. In the years following his studies at the University of Northern Iowa, Mr Schissel has distinguished himself as a prominent conductor, orchestrator and musicologist. He has just completed his 20th season as founding music director of the Arlington-based Virginia Grand Military Band, and ensemble comprised of current and former members of the four major U.S. service bands. In 2005, Mr Schissel was elected to membership in the prestigious American Bandmasters Association.
As a composer and orchestrator, Mr. Schissel has created an extensive catalogue of over 500 works for orchestra, symphonic wind band and jazz ensemble, published exclusively by Ludwig/Masters Music. His musical score for Bill Moyers: America's First River, The Hudson, which first appeared on PBS in April 2002, received extensive coverage and critical acclaim. He also created musical scores for two films for the Franklin D. Roosevelt Home in Hyde Park, New York. As a recording artist, Mr. Schissel has amassed a large discography with a wide variety of ensembles and various musical genres.
Loras John Schissel is a senior musicologist at the Library of Congress and a leading authority on the music of Percy Aldridge Grainger, Aaron Copland, Leonard Bernstein, and Boston Symphony Orchestra conductor Serge Koussevitzky. Schissel and John Philip Sousa IV (great-grandson of the composer) recently co-authored a book titled The Stars and Stripes Forever in conjunction with the Sousa-Schissel book. Mr. Schissel is currently writing a study of the famed impresario Sergei Diaghilev.
Deeply committed to young musicians, Loras John Schissel has appeared as conductor of All-State music festivals and of festival bands and orchestras in more than thirty states. In July 2008, Mr. Schissel made his debut with "Pershing's Own," the United States Army Band, on the steps of the U.S. Capitol. Mr. Schissel was invited to program, produce and conduct the Dallas Symphony for the 50th Anniversary of President John F. Kennedy's passing on November 22nd, 1963. 2014 marked Schissel's return at the head of the Cleveland Orchestra for its downtown July 4 celebration. The United States Army Band and Loras John Schissel produced an online masterclass regarding performing the music of John Philip Sousa which was seen in over 30 countries in Asia, Europe, and South America. Mr. Schissel will lead a special concert with the Cleveland Orchestra in July celebrating the renovation of the Terminal Tower Plaza.