HORN CONVERGENCE: FLASH*
*Friendship, Learning, Aspirations, Sharing, Horn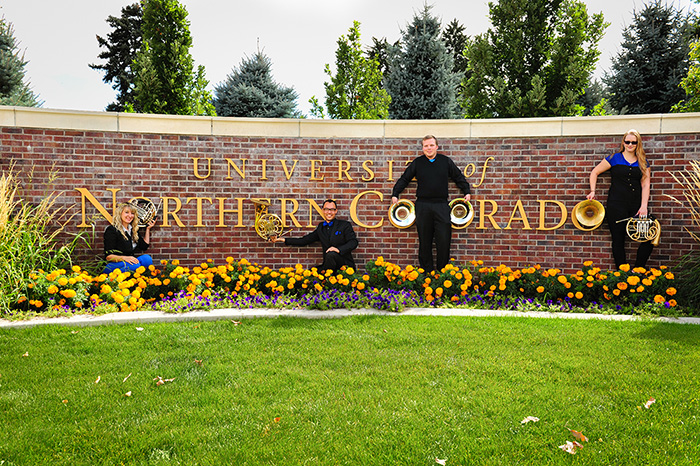 Monday, September 4th, 2017; 8 AM-7 PM
Welcome to UNC's Horn Convergence: FLASH day where hornists from Colorado and surrounding states converge on Greeley, CO to learn from outstanding guest artists Lowell Greer and Andrew Pelletier and participate in a Convergence Ensemble. For beginning to advanced players - we'll have music suitable for all levels of playing ability.
$25 if registered before August 15

$35 if registered after August 15 or at the door
Additional Information
Address - Frasier Hall, 1710 9th Ave, Greeley, CO 80639
Lunch will be provided (please list any dietary restrictions on the registration form). Dinner is on your own
If you are interested in participating in yoga, please bring a mat or towel and wear comfortable clothes
Free parking on 10th ave, just in-front of Frasier Hall
David Smalley of Boomer Music will be onsite repairing horns. If you are interested in having your horn looked-at, please email repairs@boomermusic.com and describe the horn repair/maintenace needed. Cash or checks only. Space is limited. First come, first served. You will receive a confirmation email.
CONTACT: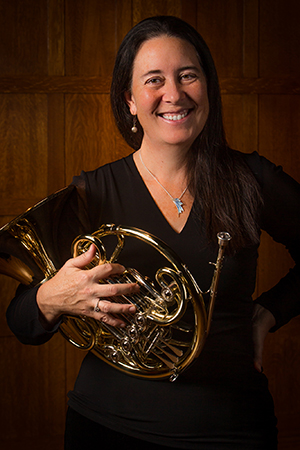 970-590-4627

Kerrie Pitts

Kerrie.Pitts@unco.edu
---
2017 Horn Convergence Guest Artists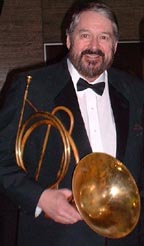 Lowell Greer
Virtuoso hornist Lowell Greer is internationally recognized for his musicianship and versatility with or without valves, and has received critical acclaim as an orchestral hornist, chamber musician, soloist, educator, and horn maker. He was honored by the International Horn Society with the Punto Award at the 2008 International Horn Symposium in Denver, where he led his natural horn group, the Hunting Horns of General Washington.
Alone among hornists he has won seven first prizes at six prestigious international horn competitions: Heldenleben (1977), Gian Battista Viotti, Vercelli (1978), Hubertus Jaachthoornfestival (1979), SACEM, Paris (1981), Jacques-Francois Gallay (1981), and American (1983, 1984).
After playing extra horn and subbing with the Chicago and Milwaukee Symphonies, as well as the American Ballet Theatre and Joffrey Ballet, Lowell joined the Detroit Symphony in 1972 as assistant principal. In 1978, he accepted the position of principal horn of the Mexico City Philharmonic and began to pursue his solo career. In 1980, he moved to Europe to better pursue his natural horn interests, and performed in Belgium as guest principal horn of the Antwerp Philharmonic/Royal Flemish Orchestra. He returned to the US in 1984, where he served as principal horn of the Cincinnati Symphony until 1986. He also performed as principal of the Toledo Symphony from 1990-1997.
As a soloist, Lowell has performed on natural and modern horn with some fifty orchestras in the US, Canada, Mexico, and all across Europe, not to mention his appearances at numerous chamber music venues. His extensive discography includes four CD's on Harmonium Mundi, including the Mozart Horn Concertos and Quintet, Brahms Horn Trio, and the Beethoven Sonata on natural horn, and a recording for Decca L'oiseau Lyre of the entire music of Mozart for winds performed on original instruments.
A dedicated scholar and educator, Lowell has taught at numerous universities including the University of Cincinnati, the University of Michigan, and at the Carl Neilsen Academy in Odense, Denmark.
An acclaimed expert on natural horn performance, his research has led him to become a maker of fine reproductions of classic instruments, and he has taught a course in natural horn building techniques at the William Cummings House since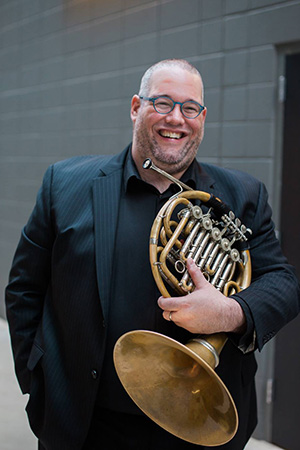 Andrew Pelletier
Andrew Pelletier is a Grammy Award-winning soloist, chamber musician, respected teacher/mentor, and Principal horn of the Michigan Opera Theatre (Detroit Opera House). He has appeared as guest principal horn for the Los Angeles Philharmonic, the Detroit Symphony, the Toledo Symphony and Toledo Opera, and the ProMusica Chamber Orchestra of Columbus, Ohio. He is the First-prize winner of the 1997 and 2001 American Horn Competition and is active internationally as a solo artist. He has appeared at 8 International Horn Society Annual Symposia and has presented solo performances in 30 U.S. States, Australia, Brazil, Canada, England, and Mexico. As a member of Southwest Chamber Music, he won the 2005 Grammy Award for Best Classical Recording (small ensemble category). Active in the world of New Music, he has commissioned and premiered over 25 works for the horn as a solo voice. He is an elected member of the Advisory Council of the International Horn Society, and is a life member of the IHS and the British Horn Society. He is very proud to serve as Professor of Horn at Bowling Green State University in Ohio, USA, whose faculty he joined in 2004.
Jack Herrick
Jack Herrick taught for 30 years at the University of Northern Colorado (1972-2002) and maintained a full performance schedule during that time. Jack was born in St. Paul in 1946. He started on cornet and switched to horn in 1960 on the advice of his band director, George Regis, at the high school in Stillwater MN. He studied with Christopher Leuba in MN, James Miller and Chuck Kavalovski at the University of Northern Colorado (UNC), and an intensive 10-day course with Dale Clevenger in 1973. "All of these men had a great impact on my life and career. I am indebted to each of them for helping to shape my musical life," he says.
Jack joined the US Army and was stationed with the Norad Band in Colorado Springs CO between his undergraduate and graduate studies. During his teaching years, he was a regular sub and extra with the Colorado Symphony, principal with the Denver Chamber Orchestra and Colorado Ballet, and played with the Aries Brass Quintet in Denver and Rocky Mountain Brass Quintet at UNC. He also often participated in clinics and workshops in the Colorado area.
During summers, Jack played in numerous festivals, including the Colorado Festival in Boulder, Central City Opera, Idaho Music Festival in Boise, the Sun Valley Festival, Four Corners Opera in Durango CO, and especially the Peter Britt Music Festival in Jacksonville OR, where he was principal from 1977 until he retired in 2004 and where he appeared as soloist under all three music directors.
While at UNC, Jack recorded the David Amram Concerto for horn and wind orchestra with Gene Corporon conducting. He was a member of Denver Brass, participating in recording numerous CDs and videos, and he recorded Anton Reicha Wind Quintets on Crystal Records with the Westwood Wind Quintet. He was also one of a consortium of hornists (assembled by Thomas Bacon) who commissioned the orchestration and wind ensemble version of Mark Schultz's Dragons in the Sky.
After retirement in 2004, Jack sold al his instruments and his home and moved with his wife into an RV. "I have discovered there is life after the horn, but I do still miss playing and all the great people I got to work with over the years."
Jack was honored with the Punto Award at the 2008 International Horn Workshop in Denver.
---
Schedule
Master class with Andrew Pelletier
Historical Horns lecture with Lowell Greer
Horn Convergence Ensemble rehearsal - Lowell Greer and Jack Herrick conductors
Horn Master Class with Andrew Pelletier
Kepner Hall: Milne Auditorium
Horn Master Class with Lowell Greer
Kepner Hall: Milne Auditorium
Horn repair and maintenance with David Smalley
Yoga stretch break with Edie Trowbridge - bring your mat or a towel!
Horn Convergence Ensemble Dress Rehearsal - Lowell Greer and Jack Herrick conductors
Kepner Hall: Milne Auditorium
Closing Recital UNC Horn Convergence Flash
Kepner Hall: Milne Auditorium