Men in the Middle Festival Choir
Tuesday, October 24, 2017
Union Colony Civic Center - Greeley, CO
---
Register Now
Registration for the 2017 Men in the Middle Festival Choir is open! Complete the form below to register your student(s). The registration deadline is October 1st.
---
About the Festival
The Men in the Middle Festival Choir, in its inaugural year, is an outgrowth of the Music Education area at the UNC School of Music. We (Dr. Nancy Glen and Dr. Jill Burgett) have collaborated to fulfill our vision: a Choral Festival for middle school guys!
Because we believe that there should be MORE opportunities for young men to sing, we have created the MIM Festival Choir. Our goal is to highlight and encourage the abilities of middle school male singers through providing an opportunity for them to join vocal forces together with singers from other schools who share their passion for men's choral music.
We also believe that it is important for our young men to experience hearing an adult men's choir, affirming their own potential continued singing as they become adult singers. To meet this goal, we are teaming up with the UNC Men's Glee Club (Dr. Galen Darrough, conductor).
We are inviting young male singers (grades 6-8) to come to our campus and work with a guest clinician in what we are calling a Festival Choir. The Festival Choir will be invited to perform three pieces on our UNC Choral Concert. Additionally, the Festival Choir will join with our UNC Men's Glee Club on a combined piece.
Each year, we will invite a guest clinician to come in and rehearse/conduct our MIM Festival Choir. This year's guest conductor is Dr. Patrick Freer.
---
Information for Participants
Rehearsal Tracks
Simply select your voice part and listen to the track while watching your choral score. The more you use this tool, the better prepared you will be, so repeat as often as necessary until you have your part correctly learned and memorized.
Ordering Music
Music can be ordered online through J.W. Pepper.
Dress Code
Concert dress for boys is black dress pants, black socks, black dress shoes, and the event t-shirt (included in registration).
What to Bring
Please bring a music folder and a pencil. We also recommend bringing a water bottle; only water is allowed in the rehearsal area.
Chaperones
Participants must be accompanied by a chaperone for the entirety of the festival.
Schedule
9:30am - Check-In
10:00am - Rehearsal with Dr. Freer
11:10am - Rehearsal with UNC Men's Glee
12:25pm - Lunch (on your own)
1:30pm - Rehearsal with Dr. Freer
4:30pm - Dinner (on your own)
6:00pm - Call Time
7:00pm - Concert
All events take place at the Union Colony Civic Center. Participants may leave the UCCC with their chaperones for lunch and dinner.
---
Clinician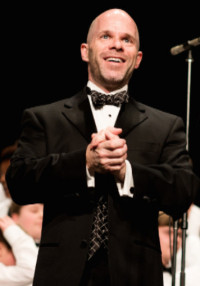 Dr. Patrick K. Freer
Patrick K. Freer is Professor of Music at Georgia State University. His degrees are from Westminster Choir College and Teachers College-Columbia University. Dr. Freer has guest conducted or presented in 38 states and 20 countries. His guest conducting and lecturing in 2017 took him to Austria, Canada, Estonia, Israel, Kazakhstan, Spain, Tajikistan, and to the US states of Alabama, Colorado, Georgia, Kansas, and Ohio. Dr. Freer is Associate Editor of the International Journal of Research in Choral Singing, immediate past editor of Music Educators Journal and is on the Editorial Committee for Update: Applications of Research in Music Education. He has authored 3 textbooks, a DVD series, 16 book chapters/sections, and over 120 articles in most of the field's leading national and international journals.
---
UNC Faculty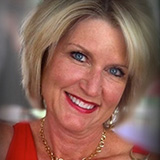 Associate Director of Choral Studies
Director of Choral Music Education
Director of Choral Activities
Professor of Music
Elementary General Music Methods