The 2014 UNC Orff Schulwerk Training Program
June 15-26, 2015
Level One Instructor: Paul Weller
(3 Credit Hours for Level One)
Level Two Instructor: Matt McCoy
(3 Credit Hours for Level Two)
Recorder Instructor: John Crandall
Movement Instructor: Laura Bercaw Peterson
The workshop follows a spiraled approach where introductory experiences move into and through progressively more sophisticated instructional strategies. Musical composition and improvisation are focused on placing children's learning needs in the forefront. This Institute is offered as Levels I and II.
To learn more about Orff curriculum and courses, please contact: Matt McCoy
For questions concerning logistics, or general information, please contact us at orff@unco.edu.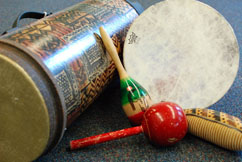 Orff Schulwerk Training Program Course Information
Classes will run from 8:30 a.m. until approximately 5:00 p.m. each weekday in Frasier Hall on the UNC Campus (10 days of class, no Saturday or Sunday classes).
Tuition for the workshop: $1099.00.
Registrations are being accepted now.
Online registration is NOT AVAILABLE AT THIS TIME.
The American Orff Schulwerk Association (AOSA) requires that we have a minimum of 15 participants for Level One and a minimum of 8 participants for Level Two. If those levels are not achieved, we will have to cancel the class.
The maximum enrollment for each workshop is different:
Level I - 30
Level II - 20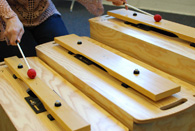 Registration Information
Two Easy Steps to Register
Step 1. Pick your workshop:
Level I: MUS 508-601 (3 cr)
Level II: MUS 508-602 (3 cr)
Step 2. Call the UNC Office of Extended Campus to register:
Toll free: (800) 232-1749
Short Term Housing:
(970) 351-4070
Cancellations received after June 1 will be accepted but no refund will be issued. No-shows are charged for the full workshop fee. If space is available, a school district may send a replacement for a registered participant if UNC Office of Extended Campus is notified by June 1.