Art History
Art History at UNC is devoted to the study of the visual arts. You'll have the opportunity to consider a broad diversity of media, artistic techniques, styles, historical contexts, methodologies and critical approaches.
Survey courses span ancient to contemporary art, and upper division courses allow you to focus intensively on topics ranging from Mesoamerican to 20th century art and women artists. Coursework emphasizes critical thinking and analysis, research and strong written and verbal communication. You'll engage with critical perspectives and examine works in depth to develop visual literacy and the ability to understand and communicate their meanings.
With a degree in art history, you could be a professor, a
curator, an art critic, an art/antique dealer, an art conservation
specialist, or an art historian.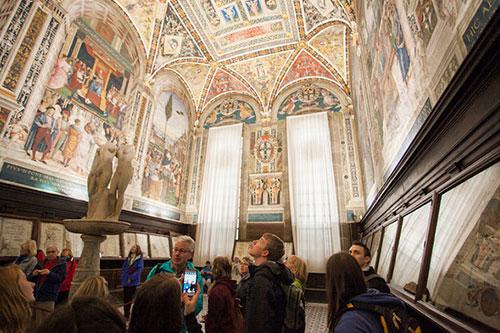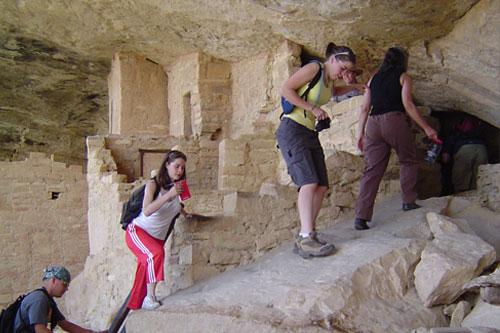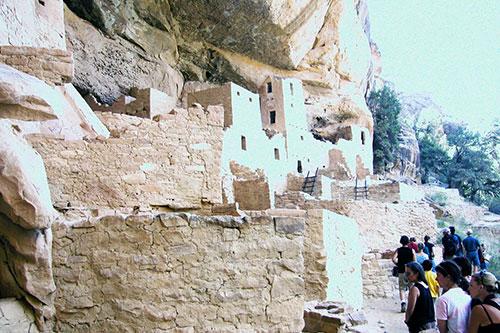 Art History Coursework
As an art history student, you will take classses in Ancient Art History, Drawing, Native Art, Japanese Art, and Painting.
In addition, courses in Art History are frequently offered during the summer semester and include field trips to places like Mesa Verde and study abroad in Italy.
Study Abroad Opportunities
Numerous study abroad opportunities in past years have taken students all over the world. The most recent trip focused on Tuscan and Umbrian Renaissance arts painting, sculpture, and architecture—beginning with artists from the areas of Siena, Assisi, Pienza, Orvieto, Florence, and Arezzo during the 13th century and concluding with the golden age of Italian 15th century art in Florence. Lectures and reading assignments were supplemented with visits to relevant museums, monuments, and architecture in these areas.
---
Resources
The galleries offer hands-on curatorial experience. We encourage and support internships in Greeley and beyond, such as in museums and galleries in Denver, Fort Collins, and Loveland.
The Petteys Collection of Women's Art and archive offer students research opportunities with works by Mary Cassatt, Käthe Kollwitz, Hannah Höch, Rosa Bonheur, Elizabeth Catlett, Joan Mitchell, and others.
UNC Petteys Collection
Success Stories
"My time in the UNC Art History Department was filled with community. The faculty aims to individualize your experience to fit your unique scholastic pursuits."
Lindsey Howard (BA '15) - Curatorial Intern at MASS MoCa
"Studying art history broadened my horizon in many ways. I gained a deeper and more meaningful understanding of my discipline. More importantly, it gave me an indespensable sense of cultural understanding."
Ryan Erickson (BA '14) - Literacy in Language and Thinking Lecturer, University of Puthisastra, Phnom Penh, Cambodia
"My education at UNC gave me the tools I use daily working with artists and the public within a municipal framework, whether I'm managing a contract, facilitating a public process, training an employee in how to wax bronze, or making a presentation to City Council."
Stephanie Johnson (BA '88) - Arts and Events Manager for the City of Olympia, WA
Zach Britton
Graduated in 2013
Director of Development at Brighter Vision Web Solutions
Neely Patton (BA '03)
Senior Vice President of Academic Affairs at
Rocky Mountain College of Art + Design (RMCAD)
Faculty & Staff

Art History
Professor of Art
Arts Annex 202
(970) 351-3602
Andrew.Svedlow@unco.edu