UNC Choral Conducting Symposium
April 4-5, 2020
The 2020 Northern Colorado Choral Conducting Symposium is designed for emerging conductors to advance their artistic and communication skills as conductors with opportunities interact with conducting colleagues and mentors with similar interests. Conducting masterclasses, personal leadership development, and growth strategies for conductors will be included in the scheduled activities with the goal of supporting, promoting, and encouraging young conductors.
NCCCS is geared toward conductors who are at a graduate (or commensurate) level of conducting. Selected conducting fellows will each be assigned a movement from the event repertoire, which they are asked to prepare prior to the event. Each fellow will receive an individual coaching session with each of our faculty clinicians and an opportunity to receive feedback from our clinicians as they conduct the UNC Chamber Choir in rehearsal. The event will culminate with each conductor conducting the UNC Chamber Choir on their assigned movement in the final event concert. All events will take place Campus Commons Performance Hall/Rehearsal Hall, University of Northern Colorado, Greeley, CO
Repertoire for the 2020 event will focus on two choral masterpieces:
Frank Martin's Mass for Double Choir
Randall Thompson's The Peaceable Kingdom.
Twelve applicants will be accepted for a position as a conducting fellow. Those not accepted as a participant or those not wishing to conduct may attend as an observer. Upon acceptance, fellows will be charged a $50 registration fee to participate in the event; observers may participate at no cost.
All fellows and observers are responsible for food, hotel, and travel.
---
assignment
Application and Registration:
To participate as a Conducting Fellow, we ask that you submit the following items by March 1, 2020:
An 8-10 minute (approx.) video of the conductor conducting a choral ensemble
A statement of purpose, indicating how participation as a fellow will benefit you as a conductor (300 words or less)
A short bio (300 words or less)
Submit a headshot
Conducting Fellow applicants will be notified of acceptance by March 5, 2020 by email and will at this time be assigned a movement from the 2020 repertoire.
help_outline
Symposium Date: Apr. 4-5
Application Deadline: Mar. 1
---
place
---
email
Contact:
Dr. Jill Burgett
2020 CLINICIANS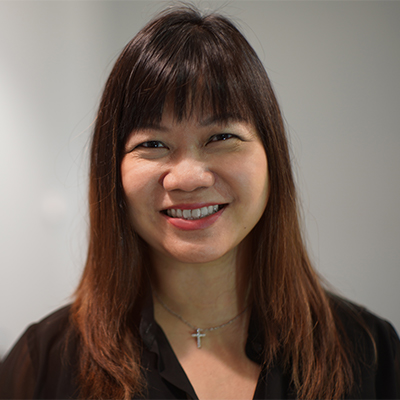 Dr. Pawasut Jodi Piriyapongrat
Pawasut Jodi Piriyapongrat earned her Bachelor's degree in Music Education with honors from Chulalongkorn University; Master of Music in Church Music and Doctor of Musical Arts in Choral Music from the University of Southern California, where she studied choral conducting with the late Dr. William Dehning.
Piriyapongrat conducted Thai Youth Choir, a national youth choir under the Ministry of Culture, during 2007-2009. In 2007 she started Chulalongkorn University Concert Choir, and has been introducing to the music patrons of Thailand a variety of classical choral repertoire. She has conducted Chulalongkorn University Symphony Orchestra performing Thailand premier of numerous larger choral works. She has also collaborated with professional orchestras in Thailand including the Royal Bangkok Symphony Orchestra and Siam Philharmonic Orchestra.
Piriyapongrat is very active and well-known in the Thai choral scene as a leading choral conductor, clinician, and an adjudicator in and outside Thailand, namely USA, China, Indonesia, Sri Lanka, Malaysia, Myanmar, and Philippines. She dedicates much time and energy in bettering choral standards in Thailand through her initiatives that include various workshops, an annual choral festival, and choral camps for university choirs in Thailand.
She is currently a full-time professor of Music Education Division, Faculty of Education, Chulalongkorn University, Thailand.
---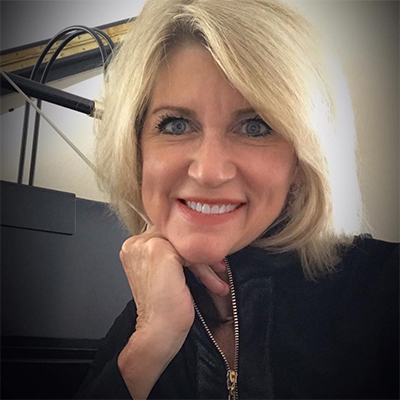 Dr. Jill Burgett
Dr. Jill Burgett is Professor of Music at University of Northern Colorado, where she serves as Director of Choral Music Ed/Associate Director of Choral Activities. She conducts two auditioned ensembles at UNC: UNC Chamber Choir and Women's Glee Club. Her academic responsibilities include teaching applied graduate conducting, undergraduate advanced and beginning conducting, and choral methods courses. Her DA degree in choral conducting is from Ball State University, where she was the Don Neuen fellowship recipient and subsequently served as Associate Director of Choral Activities.
Burgett conducted choirs in public schools for 20 years. She has served on the Indiana and Colorado American Choral Directors Association (ACDA) boards and on Central Division ACDA board as College and University R&S Chair. Burgett is a past president of the Colorado ACDA organization and currently holds a position on the on the National Collegiate Choral Organization (NCCO) board as the Colorado delegate. She also serves on the CMEA State Assembly as a member of the College and University Council.
Burgett is an active festival clinician and All-State Choir conductor. She was a co-founder of the Colorado All-State Elementary Choir organization and founder of the Colorado All-State Middle School Choir organization.
Burgett has conducted nationally and internationally and has taught masterclasses in Rome (Italy), Bangkok (Thailand), Barcelona (Spain), and Varna (Bulgaria). International conducting venues have included Vatican City-Rome, Prague, Vienna, Budapest, London, Notre Dame-Paris, Pala de la Musica-Barcelona, and Varna, where she held a faculty position at the Varna International Music Academy. Under her baton, the UNC Chamber Choir performed in Kansas City at the 2018 Southwest ACDA Conference, demonstrating music associated with her research on Catalan Choral Music.
Burgett's research on Villa-Lobos's sacred choral music is published in the Choral Journal and she has three published entries in the New Grove Dictionary of Music and Musicians.