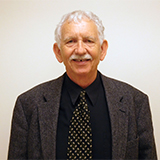 Gary Hall
Assistant Professor of Music, Director of Athletic Bands
School of Music
College of Performing and Visual Arts
Contact Information
Mailing Address
University of Northern Colorado
School of Music
Campus Box 28
Greeley, CO 80639
Professional/Academic Experience
Gary Hall currently in his 45th year of teaching instrumental music. This includes serving for nine years as Coordinator of Instrumental Music at Laramie County Community College in Cheyenne, Wyoming as well as a career spanning 35 years of teaching bands in Colorado. Currently Mr. Hall is teaching adjunct classes at the University of Northern Colorado and Morgan Community College, and assisting with sectionals for the wonderful students at Kinard Middle School in Fort Collins.
Ensembles under Mr. Hall's direction have flourished. His Jazz Ensembles have been invited twice to perform at the Montreux Jazz Festival in Switzerland, as well as receiving superior ratings at jazz festivals throughout Colorado, Idaho, Oregon, Illinois, Texas, Nevada, and New Mexico. Since 1977 his high school symphonic bands have earned superior ratings annually at the both State CBA and CHSAA large group festivals. Marching bands have also been award winning ensembles both in Colorado and at numerous out of state festivals.
Mr. Hall is a strong advocate for music education and constantly promotes the career of teaching of music as a possible avocation for his students. There are numerous music teachers throughout Colorado and beyond who had Mr. Hall as their high school or college band director. In recognition of his many years of service to the bands and their student members in Colorado, Mr. Hall was elected by the Colorado Bandmasters Association as their 2005 recipient to Colorado Bandmasters' Hall of Fame and this year was awarded the Kappa Chapter of Phi Beta Mu "Outstanding Bandmaster Award" for 2019.
Gary was born in Warrington, England. Both his dad and grandfather were teachers and band directors. Gary's grandfather actually taught the State Champion Harmonica "band" from Moffat, Colorado during the early days of the 1900's. At Adams State College, Gary met his wife Marci while they were both undergraduates in the music program. They just recently celebrated their 45th wedding anniversary. Gary and Marci have 3 grown children and Donald, Meghan and Rebecca were all members of "Dad's" band. Marci and Gary currently reside in Loveland, Colorado.