UNC Double Reed Day
Saturday, March 10, 2018
Join us on Saturday, March 10, 2018 for a day dedicated to DOUBLE REEDS! Guests artists Per Hannevold, Principal Bassoon of the Bergen Philharmonic Orchestra and Dwight Parry, Principal Oboe of the Cincinnati Symphony Orchestra, will join UNC faculty members Euridice Alvarez, oboe, and Tristan Rennie, bassoon for a day of masterclasses, reed making, and performances. We'll also have oboes, English horns, and bassoons for sale along with a plethora of accessories from Midwest Musical Imports and Miller Marketing and David Saull, woodwind repair specialist, will be on site as well. Open to middle school, high school, and college age musicians. Grab your instrument, your reeds, and don't miss the opportunity to register for the 2018 UNC Double Reed Day.
Date: Saturday, March 10, 2018
Time: 9am - 6:30pm
Registration Fee: $30.00 on or before February 9, $35.00 after February 9

**Lunch and a T-shirt is included in the registration fee
ContactEuridice Alvarez, oboe
Tristan Rennie, bassoon
GUEST ARTISTS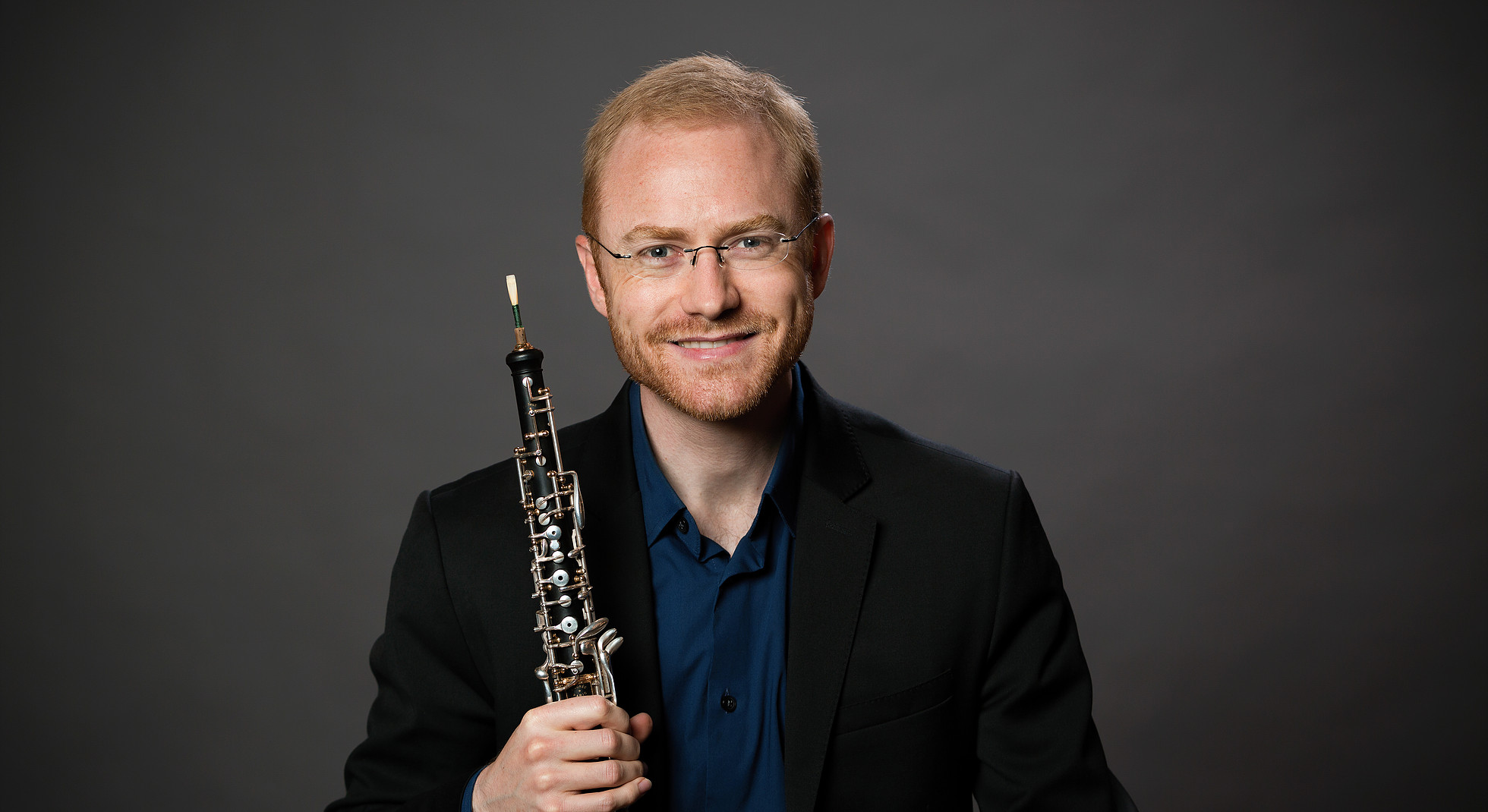 DWIGHT PARRY
Dwight Parry has been the principal oboist of the Cincinnati Symphony Orchestra since his appointment in 2007. Previously, he held the same position with the San Diego Symphony and was a Fellow with the New World Symphony. He has performed as guest principal oboist with groups including the New York Philharmonic, the Chicago Symphony, the San Francisco Symphony, the Atlanta Symphony, the Los Angeles Opera, and the Deutsche Symphonie of Berlin. Originally from coastal Southern California, he found his passion for music studying piano, voice, and jazz saxophone. It was not until late in high school, however, that he began playing the oboe, taking lessons from Joel Timm, and truly found his calling. He received his Master's Degree from the Cleveland Institute of Music with John Mack and his Bachelor's Degree from the University of Southern California with Allan Vogel and David Weiss, a gentleman who also taught him to surf.
Mr. Parry performs and teaches internationally in concertos, recitals, masterclasses, and chamber music. Past appearances have featured the works of Mozart, Goossens, Haydn, Bach, Strauss, Vivaldi, Albinoni, Barber, and Marcello. This season alone, he performed Francaix's Flower Clock, Mozart's Oboe Concerto, and Strauss' Oboe Concerto three times. His performances of Strauss' Oboe Concerto in February 2017 were his third subscription solo appearance with the Cincinnati Symphony.
Mr. Parry is an Adjunct Faculty member at both the Cincinnati College-Conservatory of Music and at Northern Kentucky University. He also teaches privately and gives masterclasses at schools and festivals throughout the year.
When not performing, you'll often find Mr. Parry in the audience for concerts and shows, including broadway, jazz, and bluegrass as well as opera and symphony performances. He spends the rest of his time hiking, running, volunteering, tossing frisbees, reading and creating curiosities in the kitchen.

PER HANNEVOLD
Per Hannevold, an AMFS alumnus, has been principal bassoon of the Bergen Philharmonic Orchestra since 1979. Mr. Hannevold is a professor at the Grieg Academy, University of Bergen and a member of the Bergen Wind Quintet since 1981. His repertoire includes all of the standard bassoon concerto and chamber music works, and Ruth Bakke's Illuminations, John Williams's The Five Sacred Trees, and Jean Françaix's Concerto. Mr. Hannevold has presented master classes and served as a juror-educator throughout the world. Worldwide appearances include a performance at a Lincoln Center concert honoring the 50th Anniversary of the Universal Declaration of Human Rights. An artist-faculty member of the Aspen Music Festival and School since 1993. During spring 2015 he celebrated the 20th anniversary of his Nordic Bassoon Symposium in Bergen. In 2014, he premiered Mongolian Impressions by AMFS alumna Xinyan Li, performed in Aspen last summer. Mr. Hannevold studied in Oslo and Stockholm, and later in the U.S. with Harold Goltzer and Louis Skinner. His latest CD, the highly acclaimed Music for Per, includes Lassen's Strange Interlude No. 3, in which he imitates rock-guitar riffs, as well as works by David Maslanka and Oivind Westby. He studied conducting with Aldo Ceccato and Sergiu Celibidache.
SCHEDULE
Opening Remarks
Reed Making Lecture with Dwight Parry, Kepner Hall, Milne Auditorium
Reed Making Lecture with Per Hannevold, Frasier 249
Try oboes and look at oboe/bassoon supplies, Frasier 90
UNC Double Reed Day Ensemble Rehearsal with Per Hannevold & Dwight Parry, Kepner Hall, Milne Auditorium
Lunch (provided), Frasier 90
Oboe Master Class with Dwight Parry, Kepner Hall, Milne Auditorium
Bassoon Master Class with Per Hannevold, Frasier 249
Try Oboes and look at oboe/bassoon supplies, Frasier 90
Oboe and Bassoon Maintenance Clinic with David Saull
Closing Recital, Kepner Hall, Milne Auditorium