Rocky Mountain Trombone Festival
Saturday, November 11, 2017; 9am-5:30pm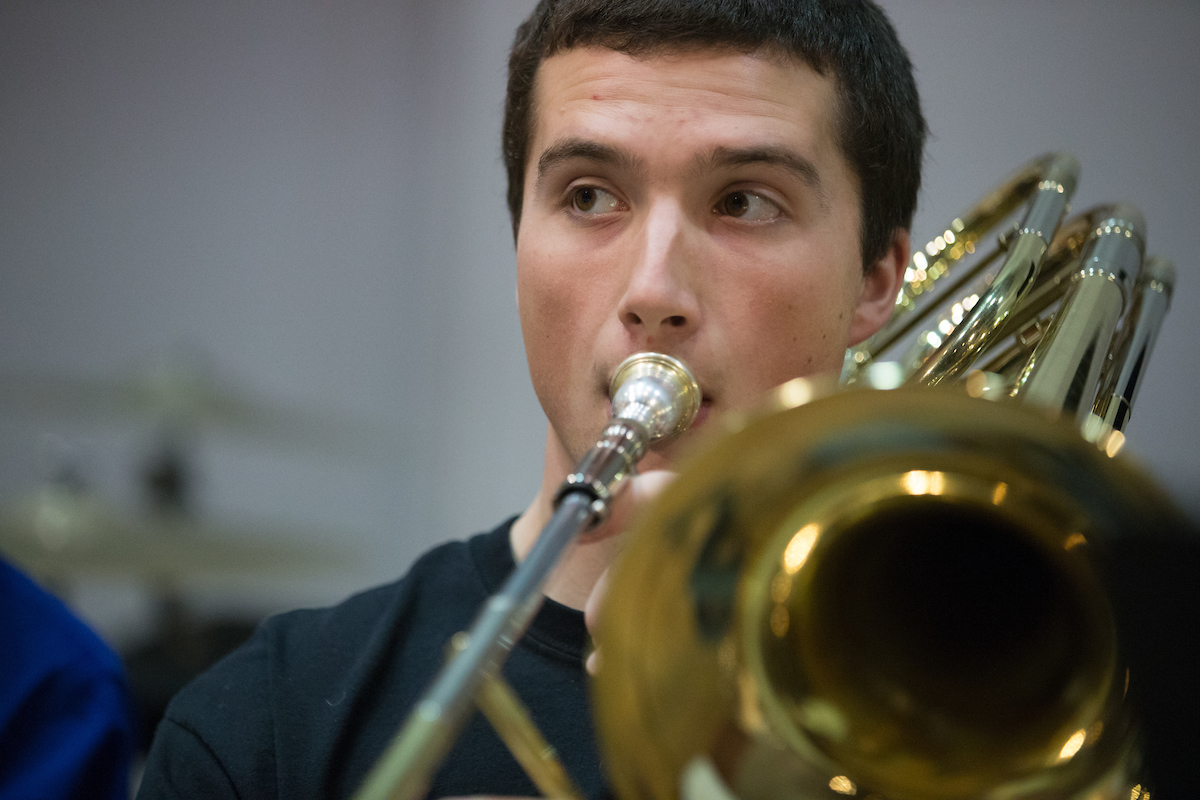 Join the UNC TROMBONE TEAM for the 2017 Rocky Mountain Trombone Festival on November 11. Led this year by Dr. Nat Wickham and UNC's two new trombone instructors: John Sipher and Andy Wolfe. Festival events include concerts, master classes, and opportunities to try a variety of instruments from various manufacturers. And all participants are invited to perform!
---
Event Details
Date: Saturday, November 11, 2017
Time: 9am-5:30pm
Registration Fee: $20
Trombonists of all ages are welcome
Quick Links:
Contact:
Nat Wickham
(970) 351-2813
---
FACULTY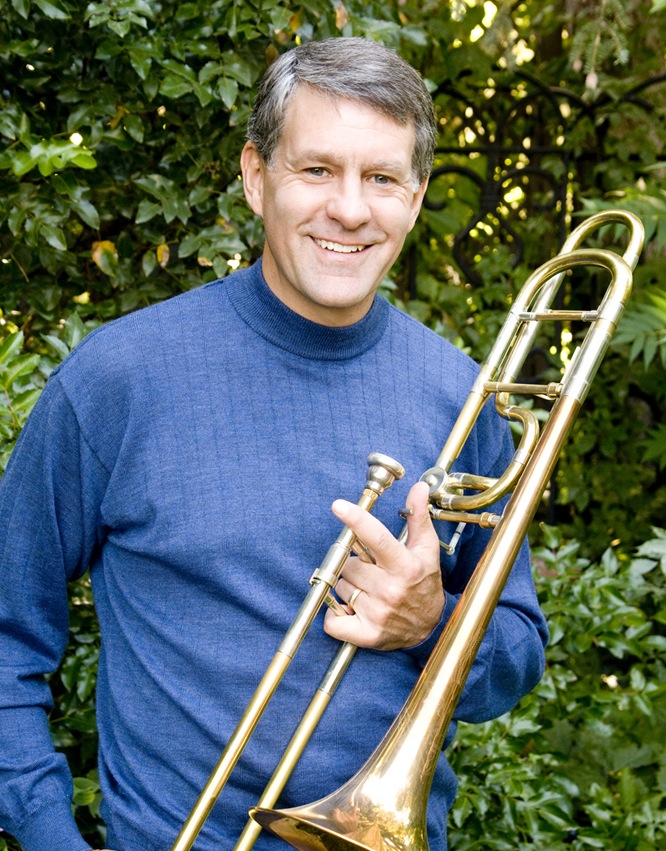 NAT WICKHAM
Nat Wickham is Professor of Music, Trombone and Euphonium. A versatile performer and experienced teacher, his work as a classical and jazz soloist, recording artist, clinician, and adjudicator, has led to performances throughout the United States, Canada, and Europe. Currently, he is principal trombonist with the Greeley Philharmonic Orchestra and lead trombonist in the Colorado Jazz Orchestra. He has performed with the Colorado Symphony Orchestra, Rochester Philharmonic, Colorado Music Festival, Spokane (WA) Symphony, Boulder Philharmonic Orchestra, and the Boulder Brass. He was principal trombonist with the Rochester Broadway Theater League for two years. He currently serves on the Board of Directors for the International Trombone Association and is a frequent performer at ITA Festivals. Under his baton, the UNC Trombone Choir was invited to perform at the 2001 International Trombone Festival in Nashville.
For six years he was lead trombonist and soloist in the Bob Curnow Big Band and has performed with the Woody Herman Orchestra, Natalie Cole, the Nelson Riddle Orchestra, and countless jazz artists.
Wickham holds the Doctor of Musical Arts and the Performer's Certificate from the Eastman School of Music. His BM and MM degrees in trombone performance are from the University of Northern Colorado. He has studied trombone with John Marcellus, Buddy Baker, Carl Lobitz and Roy Main. Jazz improvisation and composition teachers have included Buddy Baker, Ramon Ricker, Jiggs Whigham, Bill Dobbins and David Hanson. Prior to his appointment at UNC, Wickham taught at the Eastman School of Music, Eastern Washington University, Central Michigan University, and the University of Wisconsin at River Falls.
---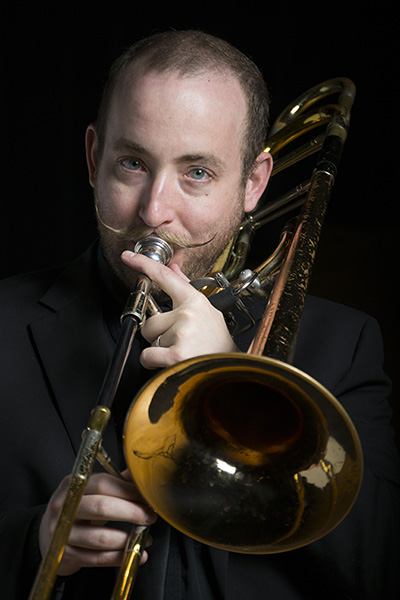 JOHN SIPHER
John joined the Colorado Symphony Orchestra as principal trombonist in 2015. He was born and raised in Roanoke, VA, where he started his musical journey in the Roanoke College Children's Choir. When he was in 4th grade, his parents bought him a trombone from a pawn shop for $180. His arms wouldn't be long enough to properly play the instrument until he was in 8th grade. While in high school, John toured with ska bands up and down the East Coast, including a stint on the Vans Warped Tour. Following high school, he attended James Madison University, where he graduated with a degree in music education and a minor in jazz studies. He received his master's degree in trombone performance at Yale University, studying under Scott Hartman.
John then joined the New World Symphony in Miami Beach, under the direction of Michael Tilson Thomas, for one season before winning the principal trombone position with the Syracuse Symphony Orchestra. Following the Syracuse Symphony's dissolution in 2011, John held positions with the Virginia Symphony Orchestra and the Richmond Symphony Orchestra before coming to the Colorado Symphony. He has also served as guest principal trombone with the Los Angeles Philharmonic, the Detroit Symphony Orchestra, and the Baltimore Symphony Orchestra. This summer, he will join the Grand Teton Music Festival. In the fall, John will join the faculty of the University of Northern Colorado as a trombone instructor.
A fan of the outdoors, John and his wife Hitomi enjoy exploring beautiful Colorado's mountains with their trusty dog Django. He also enjoys playing the ukulele and guitar, singing, photography, and making sushi.
---
SCHEDULE
Group Warm-up, John Sipher - Frasier 90
Festival Massed Trombone Choir rehearsal - Frasier 90
Visit Exhibits – Frasier 63
Artist Recital: Wickham, Sipher, Wolfe – Milne Auditorium, Kepner Hall
Lunch and performances - Frasier 90
Audition Success Master Class – Nat Wickham & Ajdy Wolfe, Frasier 90
Festival Massed Trombone Choir Rehearsal - Frasier 90
Student Works Recital - Frasier 90
Visit Exhibits - Frasier 63
UNC Trombone Choir Concert - Frasier 90