It's no mystery that art is a tool for healing and a provider of joy. Melanie Perez is an artist that desires to bring both to this world. "I just want to make things that make people smile, laugh or make [heavy] things go away for a while," Melanie explained almost in a whisper with her calming presence. This sophomore art studio major didn't always know how or what she would create, but Melanie knew that making art would be a part of her life. While she recalled the many times art was there for her, through depression and anxiety, she also remembered the first time she became curious about art.
She reminisced on her childhood, "I was watching Dora the Explorer, and I wondered how they made the pictures move." From there her fascination with animation grew. Melanie would watch Studio Ghibli films, Powerpuff Girls, and Dexter's Laboratory in awe. Creating cartoons and animated art became her goal. Her introduction to art was animation; however, her first supporters were her teachers.
Melanie's K-12 art teachers were always encouraging her to express herself through art. It came easy for her, so she never stopped. Even in high school at Valley High in Gilcrest, Colorado, she found solace in both her art classes and the dual enrollment courses she took with UNC. The possibility of pursuing art in college was realized through that experience, although Melanie didn't always think she would go to college. With slight concern in her voice she shared, "I didn't think I'd make it past high school, so this was the only college I applied to."
Other factors that solidified her decision to come here and remain here are the proximity to her family in Greeley, the medium size of the university, the César Chávez Cultural Center and the generous support she receives from the Center for Human Enrichment as a first-generation student. As she comments on her experience thus far, the opportunity to come to UNC is not something she has taken lightly. She's been able to meet people from all walks of life.
Melanie has certainly found her stride at UNC, and she often finds herself in conversation and community with professors in the Chicana/o and Latinx Studies area, which has helped her cultivate a sense of belonging. It is Melanie's hope that UNC continues its work on becoming a safe space for Latinx students, which is especially important as the university moves towards becoming a Hispanic Serving Institution.
There are concerns that come with a career as an artist, of course, especially an animator: livable wages, AI taking over, the prospect of minority folks' stories not being told—the list goes on. Melanie is well aware of these pitfalls but refuses to allow them to stop her from pursuing her passion. "I have thought about this a lot. I feel stressed […] I'm going with the flow, though […] I still want to try."
Melanie has also learned to walk through the difficulties of being a first-generation student at UNC: "It is scary being the first in the family to trudge through such uncharted territory. I often feel like a fake, or that I do not necessarily belong to or deserve this experience. It can be overwhelming, and I tend to doubt myself, but I've learned to try and trust myself better."
With an increase in concerns that would steer potential artists towards a "safer" career choice, it's essential for emerging artists to tell stories that are relatable to all kinds of people. Melanie and I briefly discussed her many intersecting identities, including her race, ethnicity and sexuality, among others. "I want to create stories where I can find myself in them," she explains. She is especially passionate about creating narratives where disabled people aren't viewed as less than or as having only disparaging experiences, or worse yet, not seen at all. She imagines a media where their experience is honored and accurately represented.
What does the future hold for Melanie? She wants to continue imagining and creating art and eventually change people's lives, whether it be through her voice or her hands. No matter how steep the incline is, Melanie is tenacious and ready to take on whatever comes her way.
by Aisha Gallion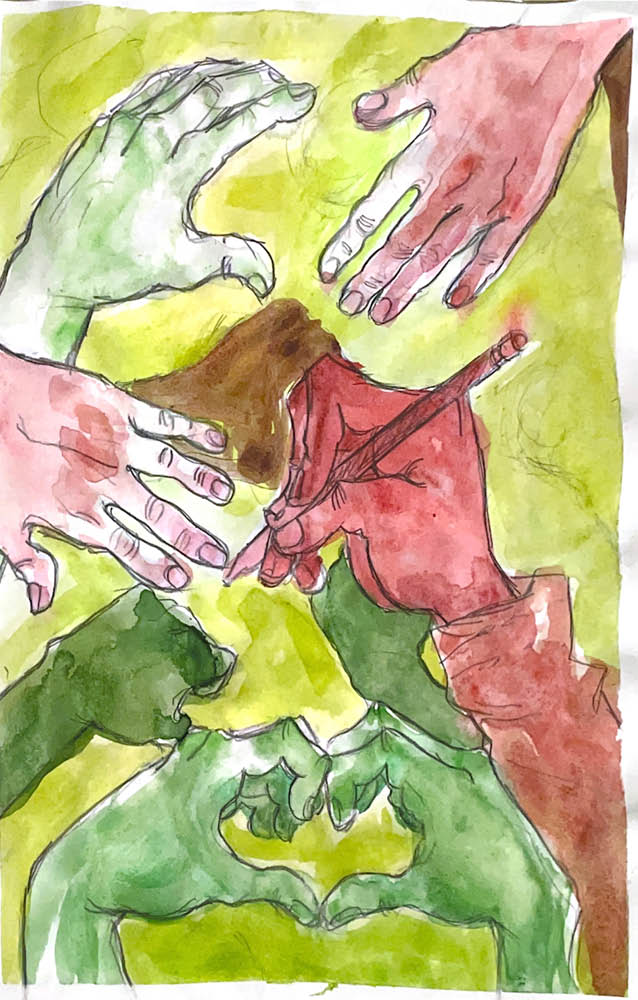 Artwork by Melanie Perez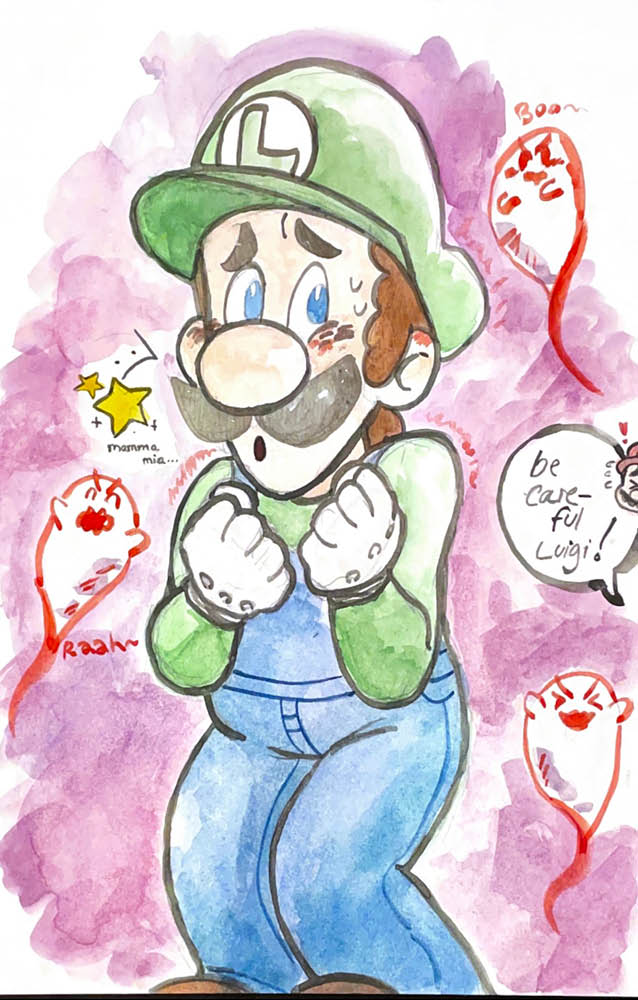 Artwork by Melanie Perez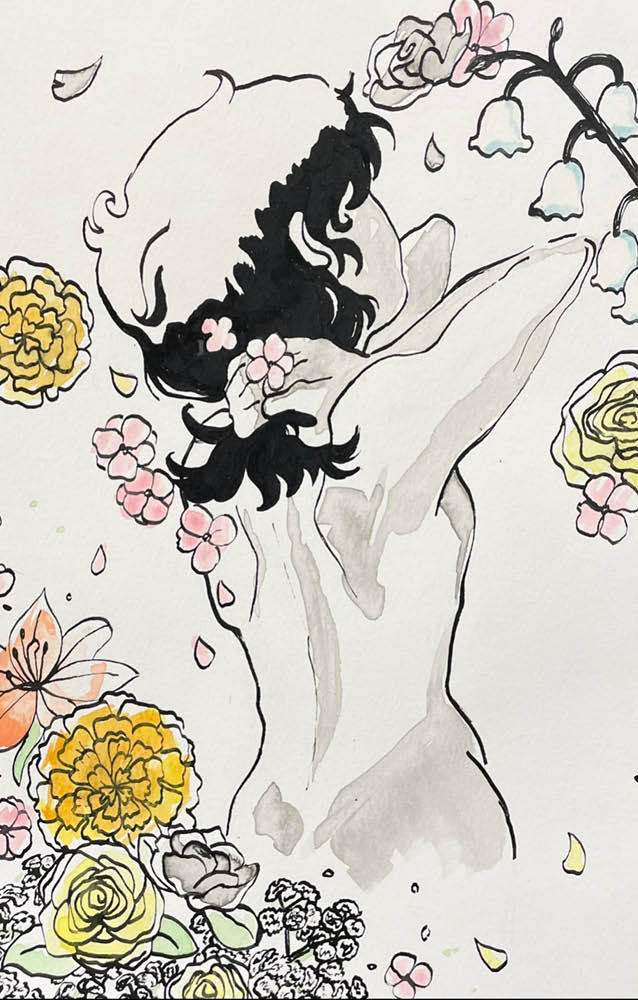 Artwork by Melanie Perez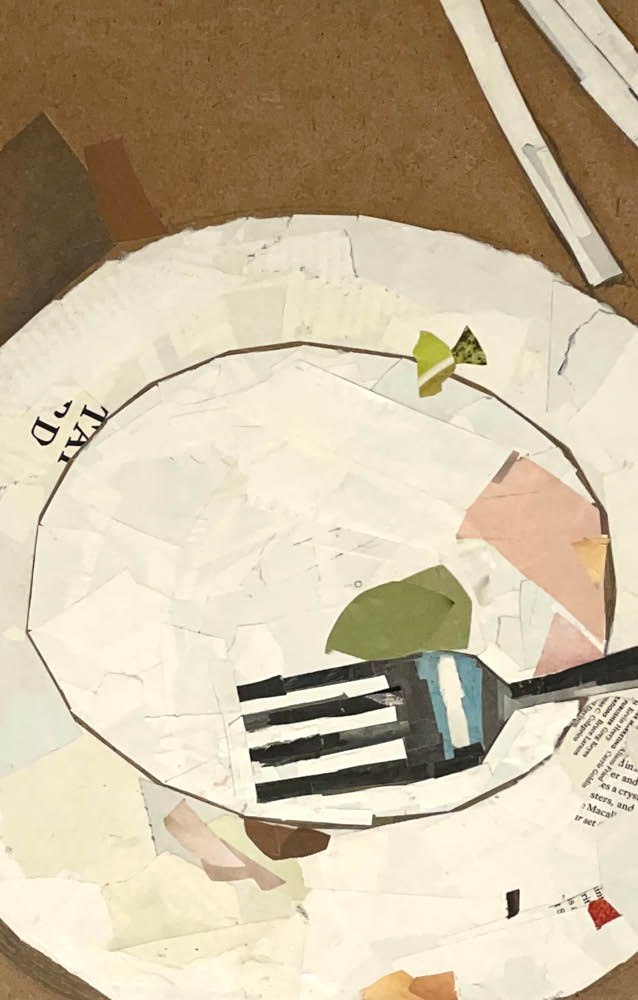 Artwork by Melanie Perez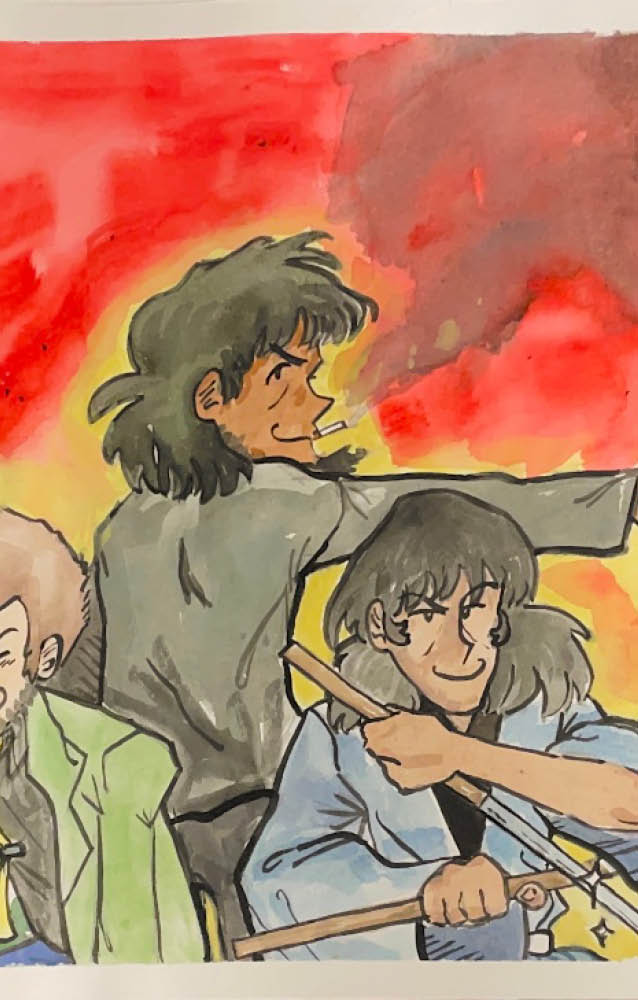 Artwork by Melanie Perez