School of Art & Design alum Jessica Forrestal was recently named one of 100 Colorado Creatives. This interview with Westword explores her creative endeavors and philosophies and features her mural project at the Children's Museum of Denver.
Forrestal explains when asked about her best or favorite accomplishment as an artist:
I just completed a drawing on the HVAC system that is on the front of the building at the Children's Museum of Denver. It was definitely one of the most challenging and exhilarating installations I have done to date. Being outside, fifty feet in the air during one of the hottest June weeks on record is a memory that will not soon be forgotten. I love the challenge of crafting a drawing for a specific space, and the forty-foot-long drawing took a lot of problem-solving. I also had the support from some amazing staff members at the museum, which made the whole process even more rewarding.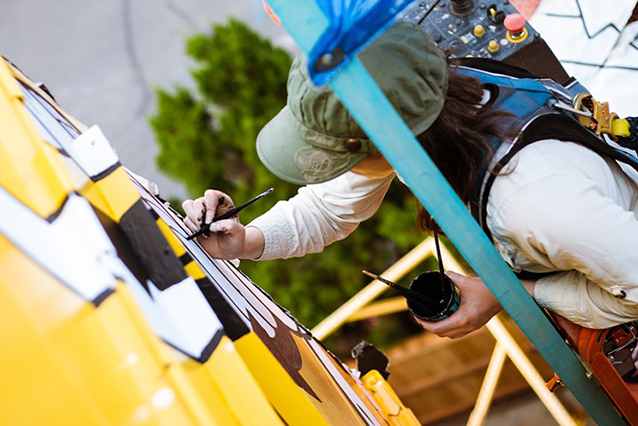 Photo courtesy of Children's Museum of Denver: Jessica Forrestal at work on her new forty-foot outdoor mural at the Children's Museum of Denver.