Mariani Gallery was home to a diverse set of exhibits this academic year! Check out the season recap below.
Learn more about UNC Galleries Past Exhibitions
---
Studio Spotlight: Printmaking In Practice
August 26 - September 30, 2019
This exhibition is curated by Area Coordinator, Printmaking, Johanna Mueller. The exhibition displays a diverse range of Printmaking methods in addition to text that details each technique and how it is demonstrated within the works on view. This exhibition comes at an exciting time with the recent renovations made to the Printmaking facilities and the new screen printing courses now being offered.
---
---


Fractured Enchantment
Madeline Bobo, Tori Knutsen, Kathy Riley
October 10-18, 2019
Opening Reception: October 10, 2019 from 5-8pm
---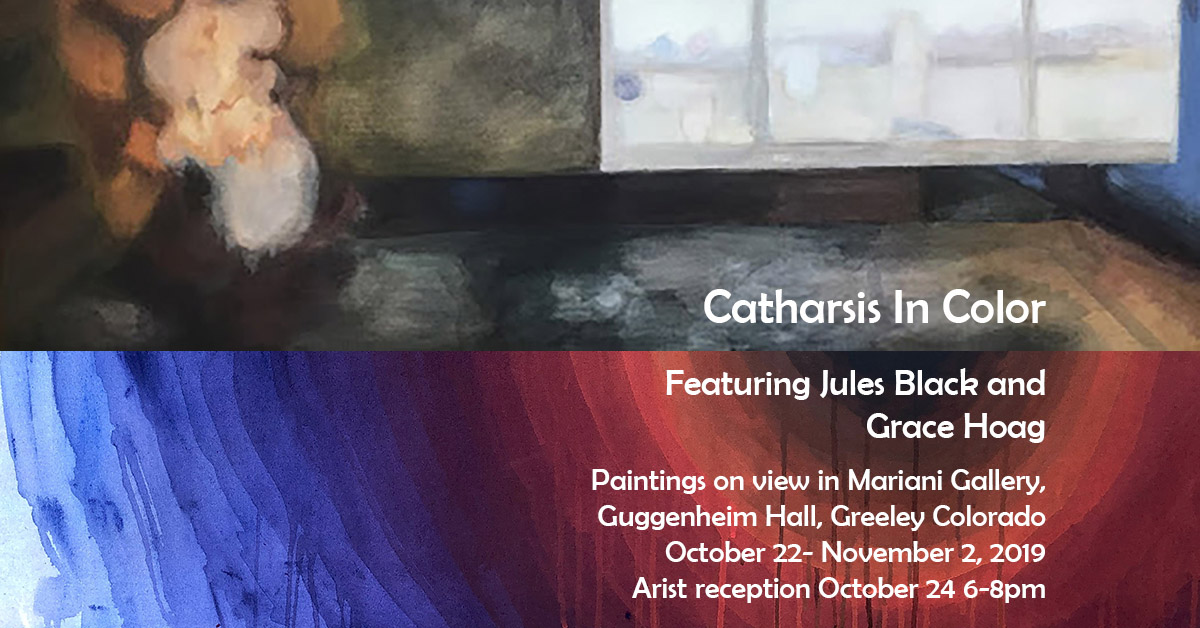 Catharsis In Color
Jules Black and Grace Hoag
October 22 - November 2, 2019
Opening Reception, October 24, 6-8pm
Catharsis In Color is an exhibition of selected artworks from two painters, Jules Black and Grace Hoag. Both work in acrylic on canvas, utilizing color theory and the process of layering paint to create emotional imagery. By reflecting on the context of mental illness in their paintings, both artists are utilize their artistic practice to promote recovery and healing in their own lives.
---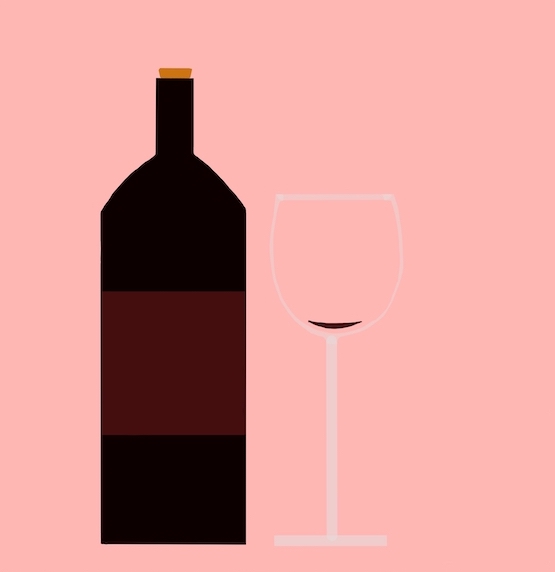 Not Enough: A Look into the Coping Mechanisms of Mental Illness
Bri Young
October 22 - November 2, 2019
Opening Reception: October 25, 6-8pm
---

Homosexual Menace
Tristan Mark
November 7-15, 2019
Opening Reception, November 7, 6-8pm
---
Collective Consciousness
---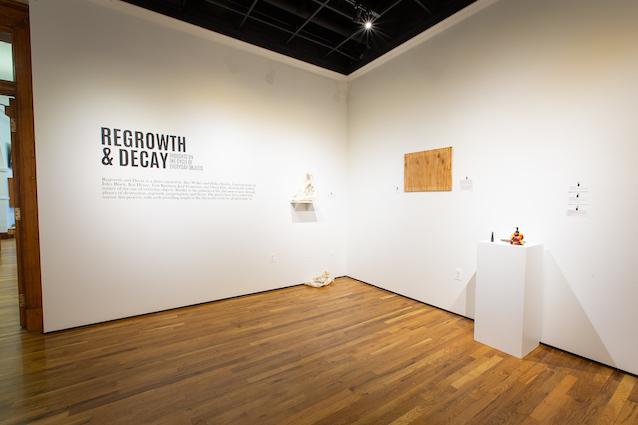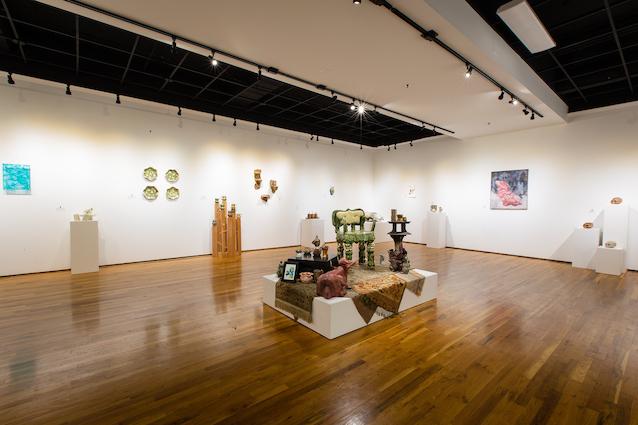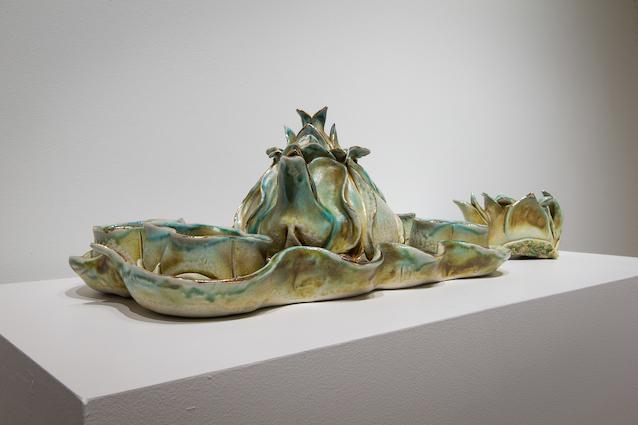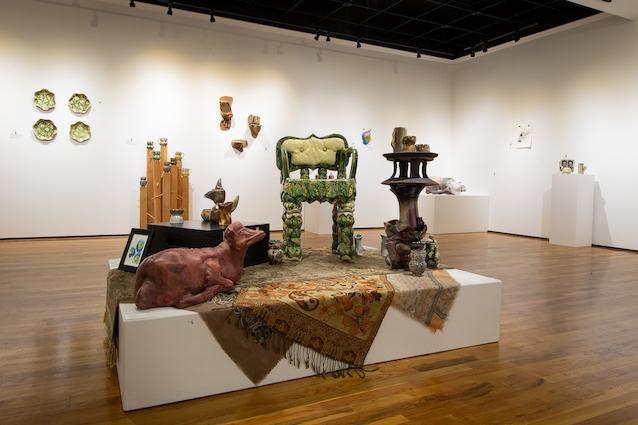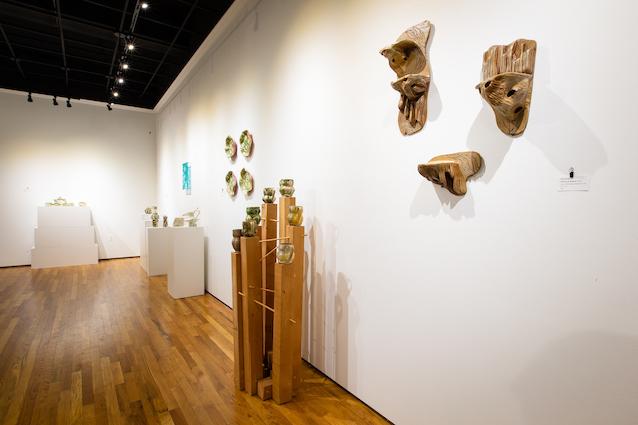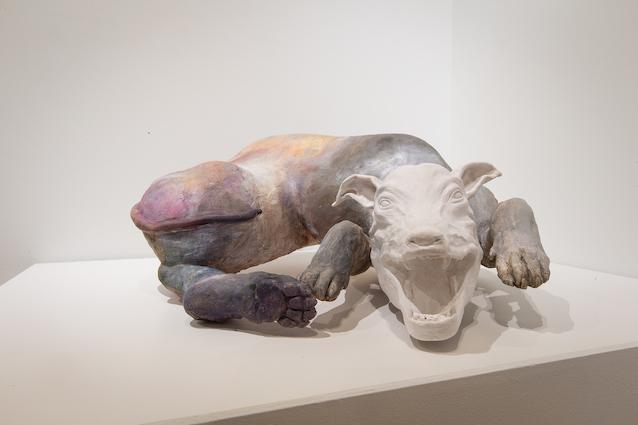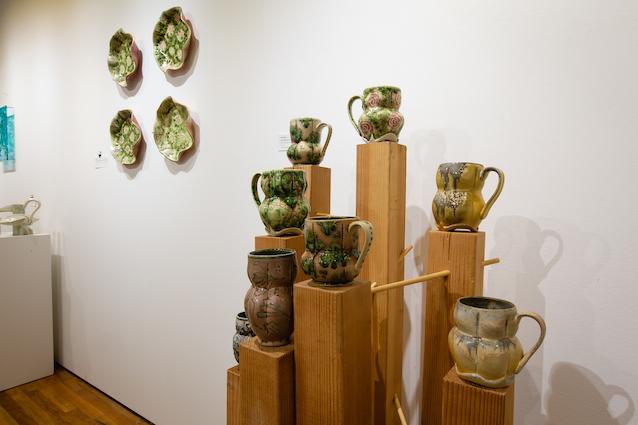 Regrowth and Decay
February 6-14, 2020
Regrowth and Decay is a show curated by Alex Walter and Dallas Shields, featuring works by Jules Black, Kat Henry, Tori Knutsen, José​ Contreras, and Olivia Fink, showing the cyclical nature of the use of everyday objects. Similar to the patterns of life, this process goes through phases of destruction, regrowth, perpetuation, and decay. The pieces have been ordered to mirror this process, with each providing insight to the day-to-day cycle we all participate in.
---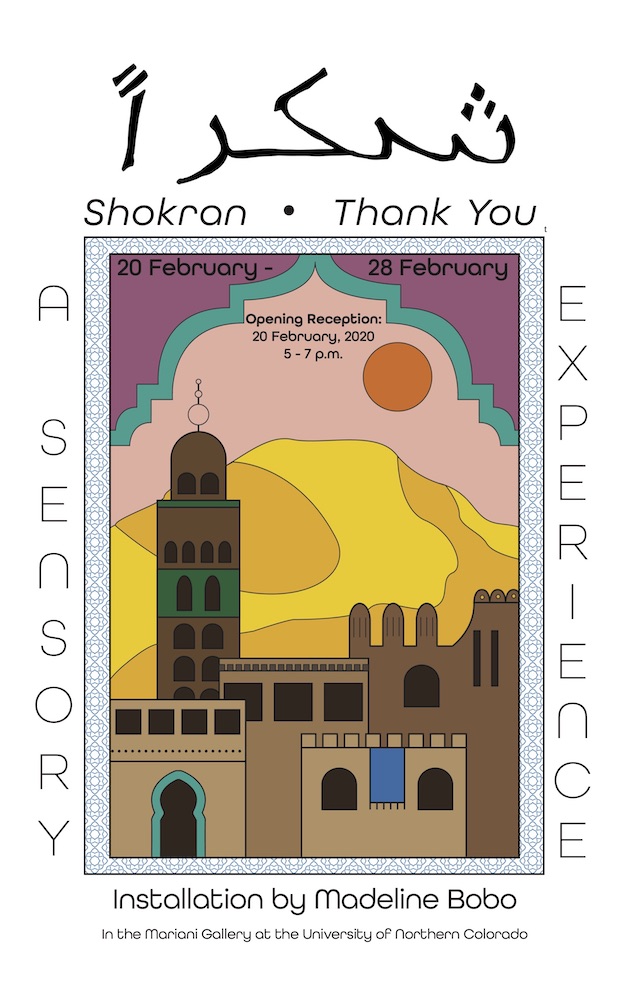 Shokran (Thank You)
Installation by Madeline Bobo
February 20-28, 2020
Shokran is an interactive installation space for visitors to partake in an abstracted sensory experience to demonstrate Madeline Bobo's personal narrative based on her experience Morocco. This installation is not meant to directly represent the country of Morocco, but rather serve as a positive tribute to the country and it's people. Shokran, Thank you.
---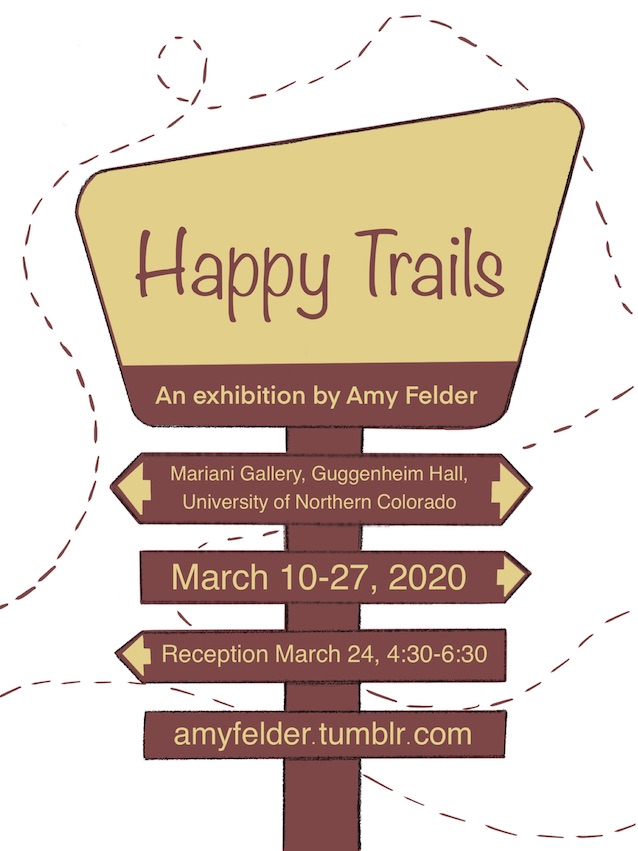 Happy Trails & Small Universe
A duel exhibition featuring Amy Felder and Crystal Zhen
March 10-27, 2020