News
Did you know that you can now watch all the great content Lynda.com has to offer? Through a partnership with High Plains Public Library, all UNC students, faculty, and staff can get a HPPL library card and access Lynda.com. Just stop by Michener Library and fill out an application. Don't forget a photo ID!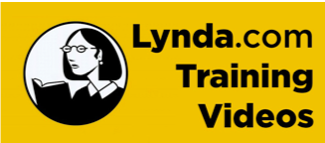 ---
Residency Opportunities
Houston Center for Contemporary Craft

Location: Houston, TX
Deadline: January 1, 2019
---
Warhol's Working Class: Pop Art and Egalitarianism
More Than Meets the Eye: What Blindness Brings to Art
Meggs' History of Graphic Design
Gendering Modernism: A Reappraisal of the Canon
Global Clay: Themes in World Ceramic Traditions
Habitat: Vernacular Architecture for a Changing Planet
Handbook of Arts-Based Research
The Other American Moderns: Matsura, Ishigaki, Noda, Hayakawa
Textiles of the Middle East and Central Asia: The Fabric of Life
Feel free to contact me with any questions!
Rachel Dineen
(970)351-3043
Michener 112