This is it everyone, here's the last blog post for the Petteys Internship during the Spring of 2018. Rather than recapping what happened just this week, I thought it would be fun to take a moment and reflect on what all has happened since I started this adventure back at the end of January.
In the galleries...
My time in the gallery was primarily spent getting these blogs up for you all to read, attending talks and demos by visiting artists, as well as providing assistance whenever an extra hand was needed. Because of this experience, I was able to sit in on an Art Education class and listen to Gregg Deal speak about minorities in the classroom. I learned how the newer technology of 3D printing can be used to bring typography into the physical realm from Taekyeom Lee. I got to eat lunch with my peers as we learned about Charles Clary's process in creating cut paper pieces with found frames, dry wall, and wallpaper. When it came time to take down a show, I got to experience what it was like to dismantle a piece of artwork and prepare it to be shipped off to its next destination. Really, each day in the gallery brought with it a new experience.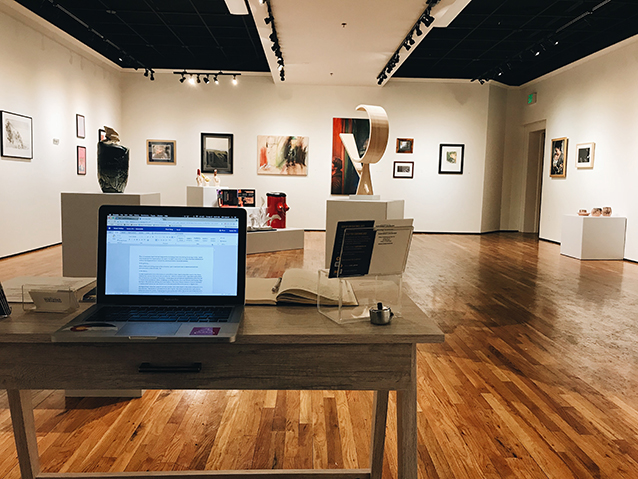 In the library...
In order to give some more information on some of the artists, I spent every other week in the library researching a woman from within the art collection. With this research time, I was able to write about four of the artists and eleven of the pieces. I wrote about the six self-portraits Kathë Kollwitz did of herself in the printmaking medium, Helen Lundeberg's paintings Illusions, Scene of a Dream, and Peaches, Rosa Bonheur's The Horse Fair etching, and Clare Leighton's The Cotton Pickers woodcut. If you're interested in reading what I wrote, you can check it out in the description field of the pieces on Digital UNC!
My biggest hope is that this research can help provide a little more depth to the artists and pieces within the collection. Having this all uploaded online will bring this information to those who might want to know more about the artists a small taste of what they might find if they choose to research further. I hope giving the community, both within the university and beyond, some more information on the works Chris Petteys collected over the years will bring some more attention to what is within this truly remarkable collection of artwork.
In archives...
The internship started with me just familiarizing myself with what archiving was and what processes were involved with it. Once I had a basic foundation to stand on, it was really just go, go, go! I started by sorting through some boxes in the collection that had not yet been processed and began breaking down the items in these boxes into various series and subseries that would fit within the Petteys Papers. From there, I started gathering information about the various items that were within the Papers and I started entering this data online through Archives Space. As I continued working with the collection, I began to realize just the extent of work Chris put into building her art collection as well as her research. It is clear from the 50 boxes of research, documents, writings, correspondence, and photos that this was a project Chris was beyond passionate about. If you are also interested in browsing some of what is included, you can check out ArchiveSpace for yourself! Keep in mind, this record is still in progress; there is still more to come!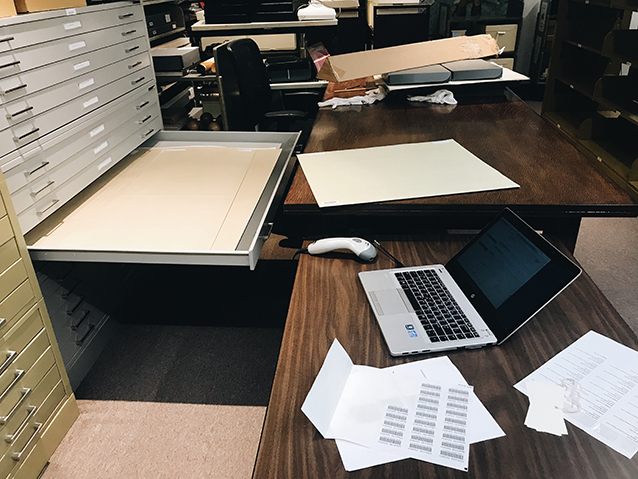 It's a little crazy to think that the semester has already come to a close. I know everyone always talks about how fast "time flies when you're having fun", but I don't know if I have fully understood what that meant until now. This semester-long internship has been the greatest journey I could have ever asked for as the final capstone of my college experience.
I want to thank everyone who supervised me throughout the course of this internship. Your willingness to share your time and knowledge is something I will forever be grateful for.
And of course, thank you for taking the time to read my blog updates along the way! I hope they were as fun for you to read as they were for me to write.
Cheers!