Little Theatre of the Rockies is back on the boards this summer after cancelling its 2020 season due to pandemic restrictions. This year's performance looks different, though, as it focuses on solidifying LTR's future as a northern Colorado summer staple.
Best of Broadway is LTR's 2021 fundraising event that will take place at UNC's Garden Theatre. This outdoor benefit concert celebrates the musical theatre songbook, with Broadway favorites performed by guest UNC and LTR alumni Megan Van De Hey and Jason Veasey as well as a cast of UNC musical theatre students.
Recent grad Ilana DeAngelo will be singing "Don't Rain On My Parade" from Funny Girl, "Lida Rose" from The Music Man, "You're The Top" from Anything Goes, and "For Good" from Wicked, amongst other full company numbers. "It's going to be such a blast!", she writes, as she also recalls a favorite moment from the 2019 LTR season when she and her fellow cast members gave a special flair to the team cheer they were learning for The Wolves.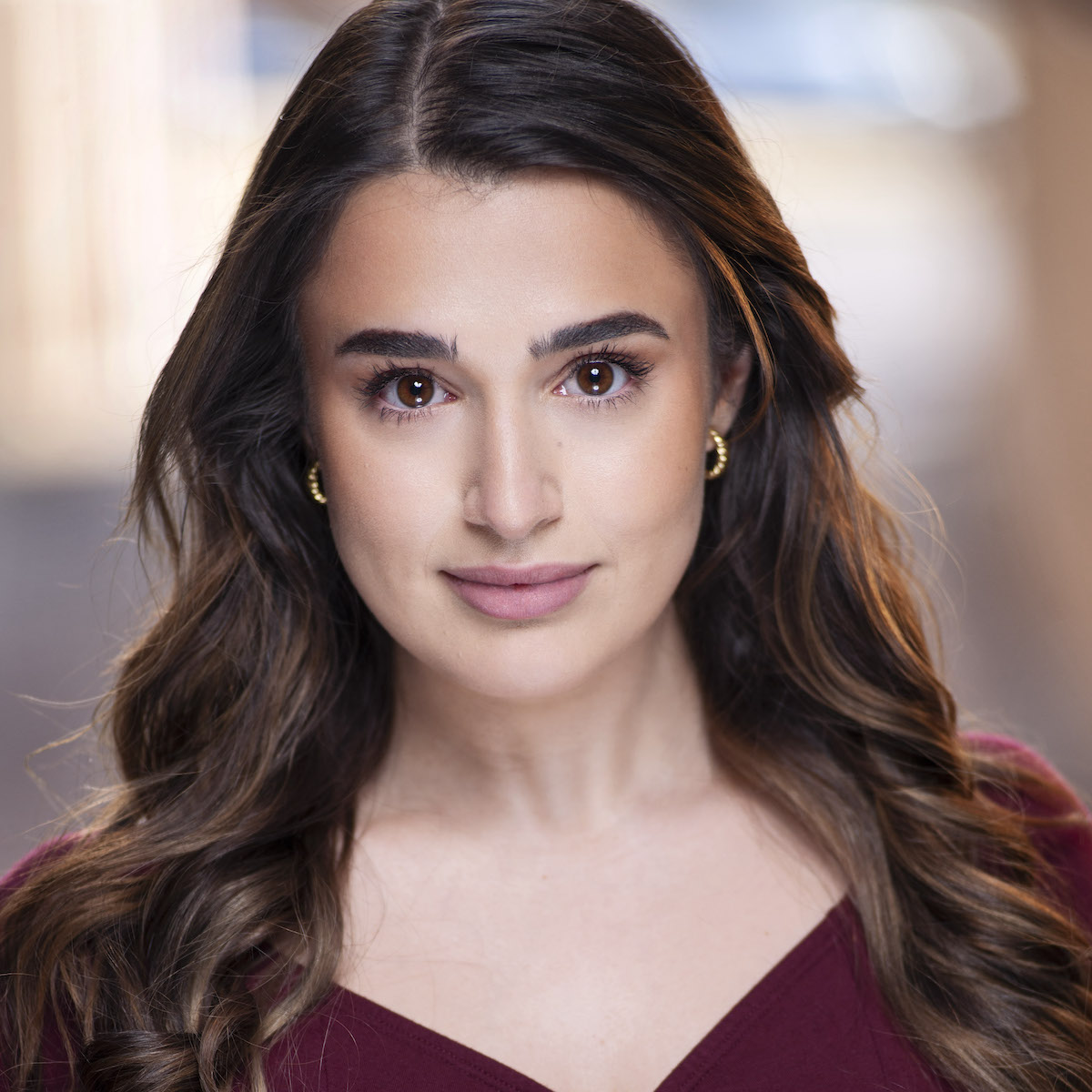 Ilana DeAngelo '21
Not only is this event about enjoying topnotch performances in a beautiful outdoor venue, but it's also an opportunity to celebrate LTR's historical and continuing role at UNC and in the Greeley community. Guest alum Megan Van De Hey summarizes:
LTR has been a mainstay in my life for close to 30 years. I grew up in LTR. The relationships I gained are priceless. I have grown as an artist and a person because of my time with LTR. I just feel so lucky that the University and the community value this program, because what it provides the students is invaluable.
Van De Hey further explains how LTR prepared her for the professional theatre world by building her physical and mental endurance. The real-world experience of rehearsing two shows at a time during her LTR summers taught her to switch gears quickly and multi-task in her preparations. She reflects on how important it was that she had the opportunity to work, to grow in her craft, and to grow up as a person. Even now, Van De Hey says, LTR gives her a valuable space for working alongside and mentoring the next generation of artists.
While certainly an invaluable part of the student and alumni experience in UNC's School of Theatre Arts & Dance, Little Theatre of the Rockies has also provided entertainment and education to Greeley and northern Colorado audiences since 1934. Typically producing 10 weeks of performances every summer, LTR has been a constant source of connection and artistry in the community for 87 years.
As Van De Hey points out, there is a need now more than ever for artists to rally and offer their craft to the world, and this year's Best of Broadway concert seems to be a perfect opportunity for such a celebration of the arts.
There are multiple seating options for the performance on June 25 at 7pm at UNC Garden Theatre, and drinks and desserts will also be available for purchase. Details can be found at https://tickets.unco.edu/online/article/bestbroadway.