Shelly Gaza, UNC's Assistant Director of Theatre Arts and Dance, is also co-founder and Deputy Director of Statera Foundation. The foundation recently held a National Conference for Women in the Arts last week in Milwaukee.
STAD Alumna Erika Vetter (she/her) is Statera's Social Media Director and STAD Alumna Malloree Hill (she/her) was the Conference Photographer.
Also participating from UNC were:
Dr. Andrea Moon (she/hers) presented a workshop titled "Writing Beyond Desire"
Professor Rebecca Rich Joy (she/hers) presented a workshop titled "Meet the Michael Chekhov Technique: Imagination and the Three Sister Sensations"
STAD Alum. Kevin Kantor (they/them) presented a workshop titled "Breaking the Binary: Creating and Upholding Space for Trans and Non-Binary Theatre Makers on Stage and Beyond"
Junior Theatre major Claire Metusalem (she/her) attended with her professors
Gwendolyn Rice, Playwright, describes the event:
"On a rainy day last week in Milwaukee, nearly 200 participants gathered on the UW-Milwaukee campus for the third national Statera Theater Conference. Hosted by the local non-profit organization Renaissance TheaterWorks, the three-day meeting, October 4-7, offered individual artists, arts administrators, academics, and students the opportunity to discuss both the accomplishments and challenges for women working in theater and other arts fields. Conference planners scheduled speakers, networking opportunities, panels, and performances to uplift, amplify, and advance women as they work towards full and equal participation in the arts."
READ MORE ABOUT THE CONFERENCE HERE
READ ABOUT STATERA IN THIS ARTICLE FROM 'ON MILWAUKEE'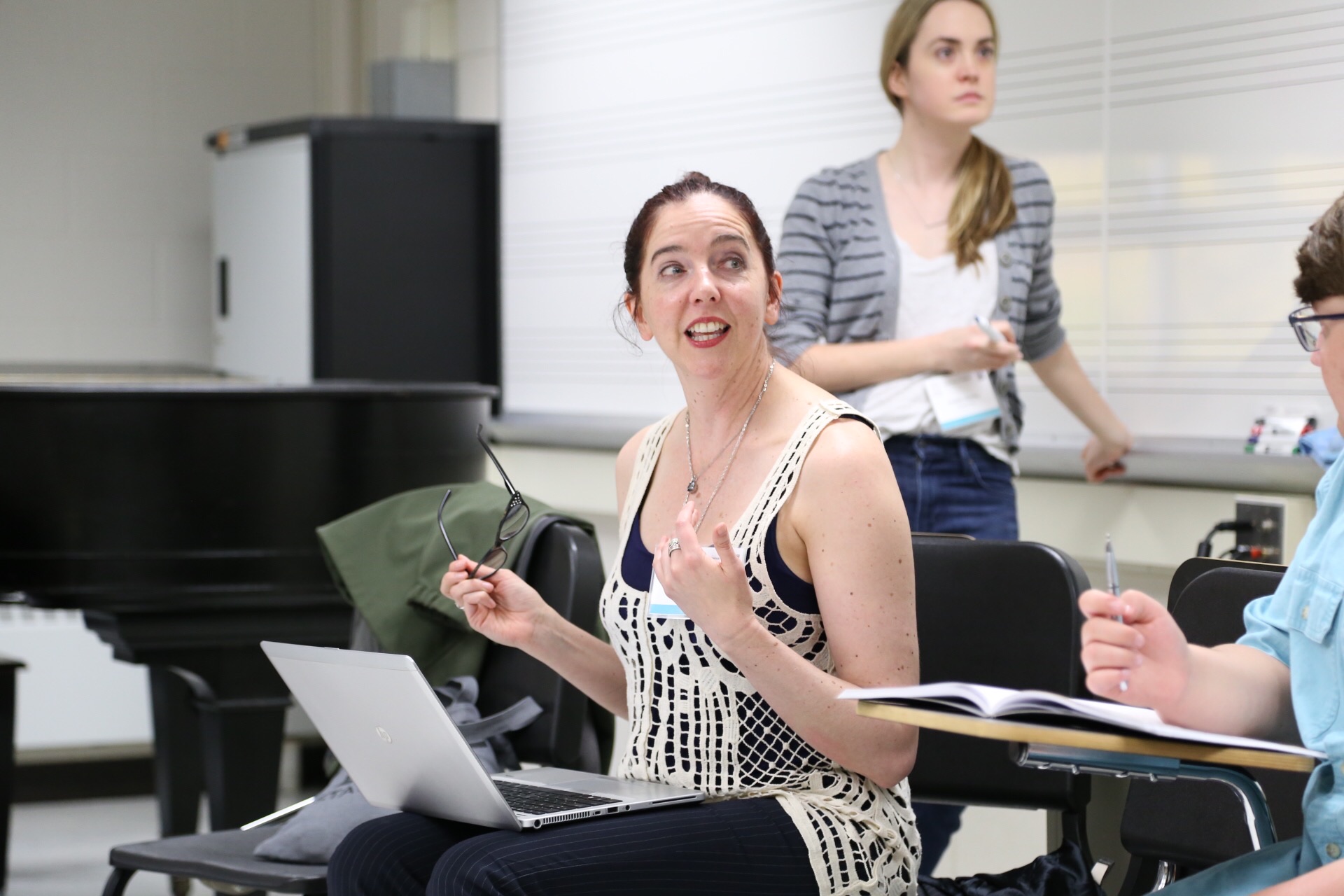 Dr. Andrea Moon (she/hers) presented a workshop titled "Writing Beyond Desire"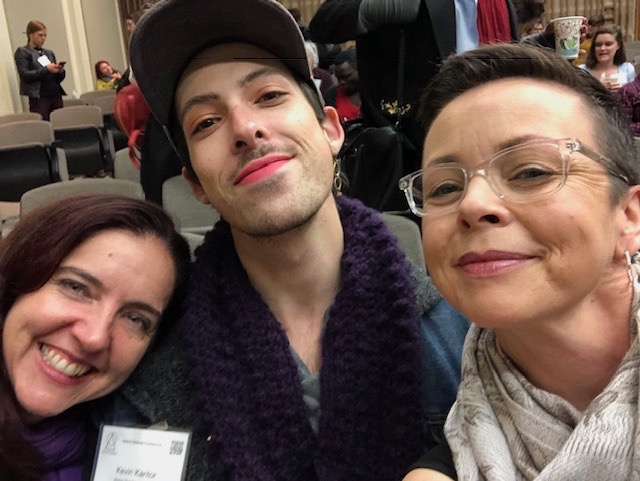 Andrea Moon, Kevin Kantor, and Shelly Gaza