About Little Theatre of the Rockies


Established in 1934, The Little Theatre of the Rockies is a professional summer stock theatre that is owned and operated by the School of Theatre Arts and Dance at the University of Northern Colorado in Greeley, Colorado.
Now celebrating its 89th season, The Little Theatre of the Rockies is the oldest professional summer stock theatre West of the Mississippi River and the oldest professional theatre company in the State of Colorado.
The Little Theatre of the Rockies produces 10 weeks of performances from June to early August.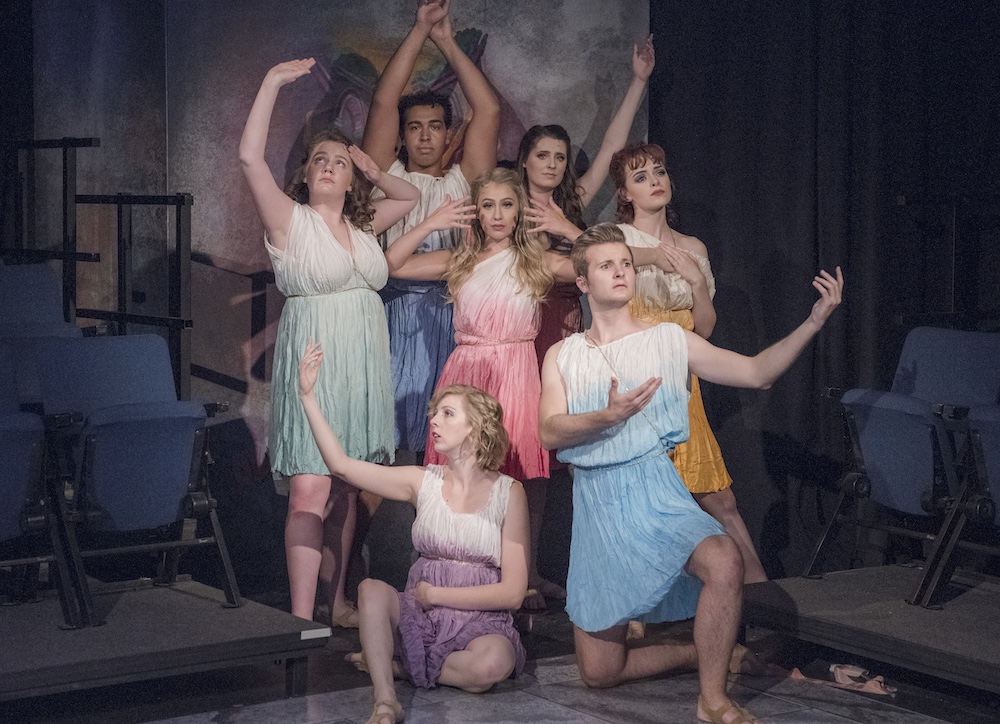 Xanadu, LTR 2018
---
History

Did you know Nick Nolte, Steven Dietz, and Greg Germann got their start here at LTR? View pictures and learn more about the history of Little Theatre of the Rockies.
---
Awards & Distinctions

The theatre continues to receive numerous citations from the Denver Post, The Greeley Tribune and other regional publications.
School of Theatre Arts & Dance

Named a "Colorado Program of Excellence" by the Colorado Commission on Higher Education and the "top undergraduate theatre program" in the state of Colorado.
---
Plan Your Visit

Plan your visit with details about parking, ticketing, lodging and restaurants in the area.
---
Mission Statement

The central mission of the Little Theatre of the Rockies is to provide the Front Range community with high quality professional summer stock theatre each season and to provide our current students, faculty, staff and alumni the opportunity to work alongside professional Equity and non-Equity actors and to inner-face with working professional guest designers, musical directors, musicians, dramaturges, stage managers, directors and choreographers.
The Goals and Objectives of the Little Theatre of the Rockies are as follows:
To entertain and educate the Front Range and University of Northern Colorado theatre audiences with a production season that draws from the best of family/classic/modern musicals and musical revues, contemporary and classic comedies, State, regional and local premieres and, when appropriate, provide a showcase for new work
To provide current students, faculty, staff and alumni the educational opportunity to learn each summer from working professionals
To produce plays and musicals that are better-suited for audiences in a summer stock atmosphere
To provide current students, faculty, staff and alumni with professional employment and networking opportunities
To provide current students, faculty, staff and alumni the opportunity to be paid for their artistic work without being forced to leave the region each summer to find employment
To provide guest artists with the opportunity and resources to conduct workshops and master classes each summer for our faculty, staff, students and alumni