School of Theatre Arts and Dance
Named a Colorado Program of Excellence by the Colorado Commission on Higher Education, the School of Theatre Arts and Dance provides pre-professional training for students who plan to pursue careers in professional theatre, or as teachers of theatre arts. The School actively cultivates an appreciation and understanding of theatre through an anti-racist lens and is working with Broadway for Racial Justice to ensure that theatre is a vehicle for the enrichment of life studied and viewed via the full spectrum of American society and culture.
As a student at UNC, you will not only be exposed to rigorous academics in the classroom but also enjoy a wide variety of performance opportunities, get to work along side nationally recognized guest artists, and have the opportunity to explore every facet of the theatrical arts. Combine all of these strengths with our close proximity to Denver and the recreational opportunities afforded by the Rocky Mountains and you truly have something special. The UNC School of Theatre Arts and Dance is accredited by the National Association of Schools of Theatre (NAST).
Get Admitted to Our Programs
Choose from a variety of undergraduate and graduate degrees with concerntrations in acting, musical theatre, design and technology, theatre education, and theatre arts! Most theatre degrees require additional application steps and in most cases, an audition.
Areas of Study
The School of Theatre Arts and Dance offers majors in Acting, Musical Theatre, Design and Technology, Theatre Education, and Theatre Studies, as well as minors in Dance and Theatre Arts. Our programs include rigorous training and performance opportunities to combine professional classroom instruction with firsthand theatre experience.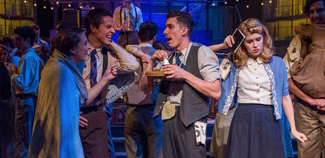 The Acting program at UNC is a rigorous, pre-professional training program designed to prepare talented young actors for careers in theatre, film, and television.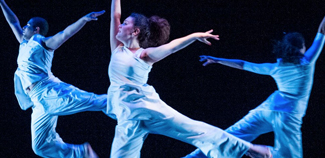 You will study dance technique in ballet, jazz, tap, modern, and ballroom dance through a blend in the study of scientific and artistic movement principles.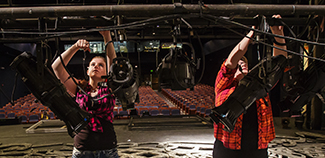 Best of practical application and applied theory, giving each student the ability to build an education tailored to personal aspirations.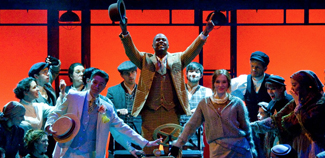 Providing promising young performers intense structured voice, acting, and dance training for the professional stage.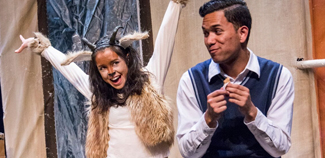 Classes in all areas of theatre (acting, speech, movement, history, playscript analysis, and more), as well as complete coursework in the College of Education and Behavioral Sciences.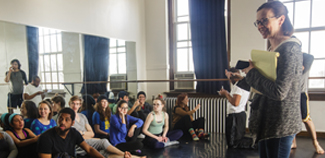 Our Theatre Studies alumni go on to have exciting careers in directing, producing, playwrighting, teaching, performance, theatre administration, and much more.