2021 Virtual High School Theatre Festival
The Show Must Go On...
Friday, March 5, 2021
Get to know the UNC School of Theatre Arts and Dance at the 2021 High School Theatre Festival! You will have the opportunity to work with faculty and students in a variety of workshops, meet a few of our alumni who currently perform on Broadway, watch a virtual performance by current students, and audition virtually for our program.
---
Schedule
Welcome
Join us for a short welcome session to kick off the day.
Workshop Session 1
Attend a Zoom breakout workshop of your choice.
Workshop Session 2
Attend a Zoom breakout workshop of your choice.
Lunch Break
Eat lunch on your own.
Broadway Panel/Q&A
Hear from some of our Broadway alumni and ask them questions.
UNC Theatre Showcase: The Show Must Go On
Watch our current students perform a variety of theatre and dance selections.
Virtual Auditions/Interviews (Optional)
Sign up for a time to audition and/or interview for admission to the School of Theatre Arts & Dance.
---
Workshops
Faculty and current students will give a variety of workshops during our 2 morning breakout times. Many of the workshops are offered in both sessions.
Session 1
Session 2
Broadway Alumni Panel
Join our Broadway alumni Beth Malone (Tony Nominee for Best Actress in a Musical, Fun Home, Angels in America) and Jason Veasey (The Lion King) to learn what it takes to make it on Broadway. Get all of your questions answered from those with first-hand performing experience and discover how UNC helped them achieve their goals.
Beth Malone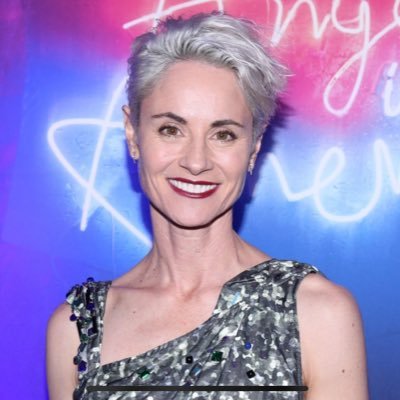 Jason Veasey

UNC Theatre Showcase: The Show Must Go On...
In circuses in the 1800s, things often went wrong; a performer may have been injured or an animal may have gotten loose. To keep the crowd from panicking, the band leader and ringmaster continued the performance, coining the phrase "The Show Must Go On." Discover how UNC students have pivoted during this crazy time and continued to create and perform in unique ways!
Virtual Auditions and/or Interviews (Optional)
Interested in studying Musical Theatre, Acting, Design & Technology, Theatre Studies, or Theatre Education at UNC in Fall 2021? Be sure to sign up for an optional virtual audition and/or interview at the end of the festival and take that next step in pursuing your passion. See our Auditions page below for application and audition requirements.