Theatre Education
The Theatre Education program at UNC strives to develop skilled practitioners who are committed to excellence in Theatre Arts education.
Our teacher candidates recognize that theatre is essential for every child's complete educational development, and endeavor to help their students discover how the Theatre Arts can also enhance their lives.
Degree Options
B.A. in Theatre Arts: K-12 Drama Teaching Emphasis
Our undergraduate Theatre Education program will give you the tools and experience needed to teach drama in the K-12 schools.
As a Theatre Education student, you will take classes in all areas of theatre, including acting, speech, movement, history, playscript analysis, directing, and technical theatre, as well as coursework in the College of Education and Behavioral Sciences. The program culminates in a semester-long student teaching experience.
M.A. in Theatre Education
In addition to the Bachelor of Arts, UNC offers a Master of Arts in Theatre Education. This program includes a combination of online and in-person coursework ranging from courses in directing to curriculum development.
Visit our Graduate Programs page to learn more about the M.A. program and admission requirements.
Learn more
Admission Requirements
Admission to the undergraduate Theatre Education program requires additional steps beyond the UNC application. This includes submission of a Theatre Education application and successful completion of an interview. Potential Theatre Education candidates should have a GPA of 3.0 or higher.
Production Opportunities
The School of Theatre Arts and Dance offers a wealth of opportunities to gain experience in performing, directing, and more in mainstage and student-led productions. UNC is also home to the Little Theatre of the Rockies, a summer stock company that attracts theatre professionals from across the country to work along side our students.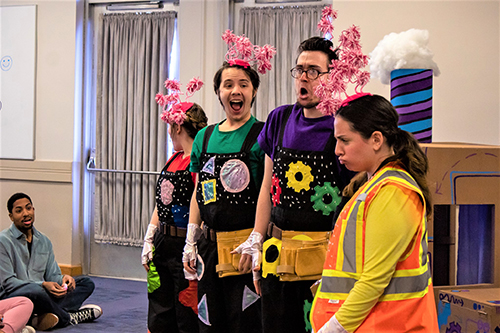 All Smiles, Spring 2023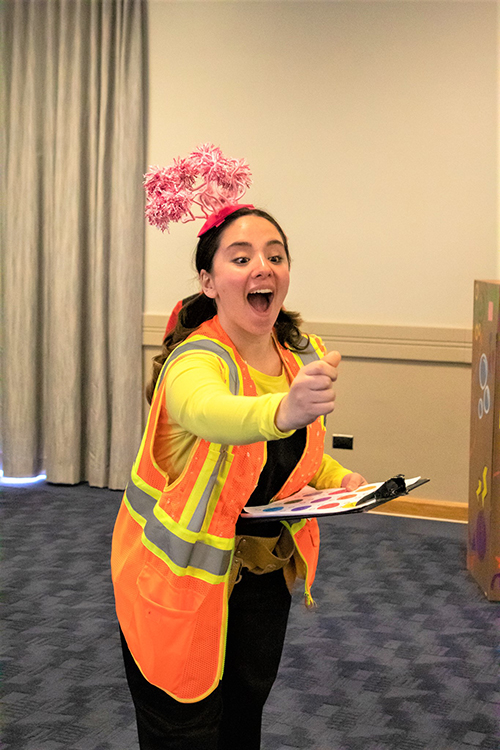 All Smiles, Spring 2023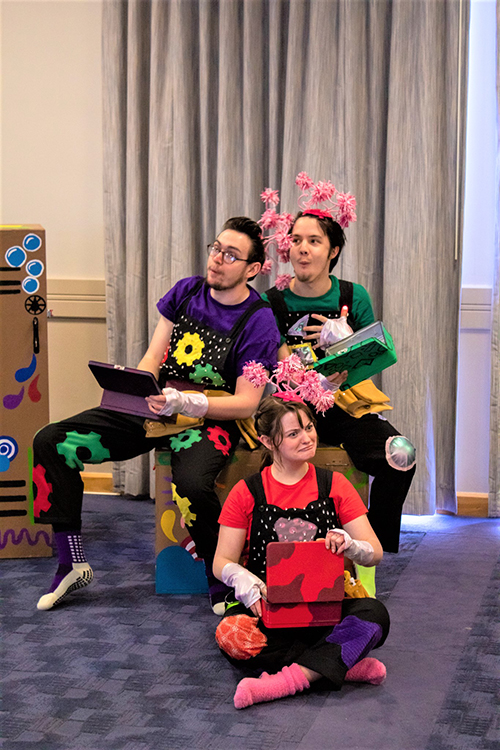 All Smiles, Spring 2023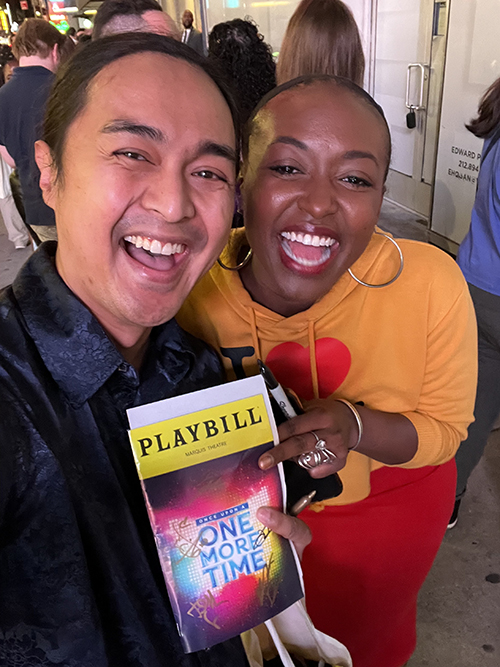 Mark Drum & Aisha Jackson, UNC Theatre Arts Alumni
Each year, the School of Theatre Arts and Dance produces a play for young audiences that is meant to entertain, challenge, and speak to the intelligence of young people.
At UNC, students can participate in Theatre for Young Audiences productions, create workshops and study guides, and travel to both national and international Theatre for Young Audiences conferences.
Students have the opportunity to audition for a variety of plays and musicals each year.
"There is no better program for learning how to teach theatre. Not only was I well prepared, but I was also more desirable to employers because of my training. I was offered a job as soon as I graduated and went in knowing that I had the skills to succeed."
Stephanie Morris (BA '09, MA '11)
"The Theatre Education Program really prepared me for what life would be like as a theatre teacher. I was hired immediately after graduation by a school seeking me out - I didn't even have to apply! They were familiar with the quality of future educators that come from UNC and I entered my career confident and knowledgeable. My degree has afforded me a successful career and prepared the way to many other opportunities."
Danielle Rivera (BA '08)