Theatre Arts and Dance Alumni
At UNC, alumni success is a longstanding tradition!
We are proud of our many successful alumni whose achievements in the profession are legendary: 25+ alumni have appeared in more than 60 Broadway productions, 30 actors have appeared in 45 off-Broadway productions, and many more have worked on stage in national tours, regional theatre, dinner theatre, theme parks, comedy clubs and on cruise ships. In addition, our actors have starred in feature films, television sitcoms, made for TV movies, national commercials, and on the web.
Our design and technology graduates are creating innovative work across the industry, our theatre studies students have become successful directors, playwrights, producers and administrators, while our education graduates can be found in the classrooms of nearly every state in the nation.
Alumni Features and Highlights

Singing and Dancing to New Heights
Multitalented Musical Theatre alumna Magdalena Rodriguez takes the stage in New York and, via a Disney cruise ship, around the Caribbean.

The Neon Lights are Bright on Broadway
"It's a great foundation and the thing I learned most from going to UNC was the discipline you need to be an actor."

Interview with Kevin Kantor
Nonbinary performer Kevin Kantor talks about Arizona Theatre Company's 'Things I Know to Be True' — and sharing the Oscar stage with Lady Gaga

Broadway
Josh Buscher - West Side Story 2009 (OC), Pricilla Queen of the Desert (OC), Big Fish (OC)
Ryan Dinning - Machinal (OC)
Jenny Fellner - Wicked, Mama Mia, The Boyfriend, Pal Joey (OC)
Scott Foster - Forbidden Broadway (Alive and Kicking) 2013, Brooklyn (OC), Forbidden Broadway (Alive and Kicking) 2014
Greg German - Assassins (OC), Biloxi Blues (OC), Boeing/Boeing
Patty Goble - Bye Bye Birdie 2009 (OC), Curtains (OC), The Woman in White (OC), La Cage Aux Follies 2004 (OC), Kiss Me Kate 1999 (OC), Ragtime (OC), Phantom of the Opera
Derek Hanson - Anything Goes (Sutton Foster) Side Show (2014 Revival)
Tamara Hayden - Les Miz, Cabaret
Autumn Hulbert - Legally Blonde
Aisha Jackson - Beautiful: The Carole King Musical, Waitress, Frozen (OC)
Ryan Jesse - Jersey Boys
Patricia Jones - Buried Child (OC), Indiscretions (w/Kathleen Turner)
Andy Kelso - Mama Mia, Kinky Boots (OC)
Beth Malone - Ring of Fire (OC), Fun Home (OC)+
Victoria Matlock - Million Dollar Quartet (OC)
Jason Olazabal - Julius Caesar (OC) (w/Denzel Washington)
Laura Ryan - Country Roads The John Denver Musical (OC)
Lisa Simms - A Chorus Line
Andrea Dora Smith - Tarzan, Motown (OC)
Erica Sweany - Honeymoon in Vegas - The Musical (OC)
Jason Veasey - The Lion King
Jason Watson - Mama Mia
Alena Watters - Sister Act (OC), Adams Family Musical (OC), West Side Story 2009
Wysandria Woolsey - Chess, Parade, Beauty and the Beast, Aspects of Love, Phantom of the Opera, Cats
Note: OC = Original Broadway Cast
+ 2015 Tony Award Nomination for Best Female Performer in a Musical
Other Alumni of Note
Susan Crabtree Author and Scenic Artist
Steven Dietz Playwright
Steve Eastin Film Actor
Jim Edmonson Actor at the Oregon Shakespeare Festival
Nancy Nagel Gibbs Broadway Producer
Donald S. Gilmore Broadway Technical Director
Danny Griego Broadway Scenic Artist
Melissa Kidd Hollywood Costume Designer
Greg LaVoi Hollywood Costume Designer
Victor A. Morris Film Actor, Singer, Musician
Nick Nolte Film Actor
Neyla Pekarek Member of the Grammy-nominated band The Lumineers
Mark Piznarski Film and Television Director
Ken Scar Broadway Scenic Artist
Merwin Smith Television Broadcaster
Ron Vigil Spokesman for Rocky's Auto
Steve Wasson Artistic Director of Theatre de l'Ange Fou: London
---
"I auditioned and was accepted into 12 of the top theatre schools in the country. I chose UNC because of the training it offers and the fact that their alumni work!"
Jeffrey Zicker (Musical Theatre, BA-2014)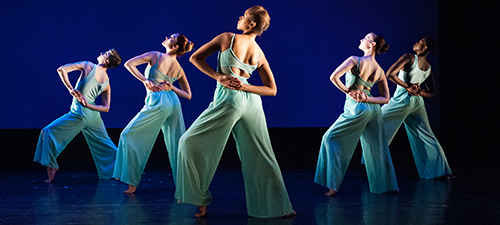 "Because of the UNC theatre education program, I was well prepared to lead students, a program, and my community in quality theatre education. In addition, I am continually plugged into a vibrant and close knit community of educators and artists to promote new and emerging best practices."
Beau Augustin (Theatre Education, BA '08)