School of Music
The School of Music at UNC offers award winning, internationally recognized programs, preparing fully engaged leaders in the modern musical landscape.
With over 450 students and 60 faculty, the School of Music continues to build upon an amazing legacy of achievement with an important regional, national, and international presence. The School of Music has been named a Colorado School of Excellence - the highest honor the Colorado Commission on Higher Education can bestow on a program offered by a state institution of higher education – and has received over 100 Downbeat Magazine Awards for our work. Artistic excellence is the norm here. Yet, the School of Music has not stopped there. UNC students are entering the field with something important to offer and our incredible faculty are providing them with the training that will allow their voices to be fully heard. The modern musical landscape has tremendous opportunities in it and our students and faculty are fully engaged and prepared to be leaders in it.
News & Announcements
---
UNC Composers Concert
November 14
Milne Auditorium
---
Die Zauberflöte
November 16 & 18
Monfort Concert Hall at the UCCC
Learn more
---
Become a member of the Jazz Education Network!
Learn more
---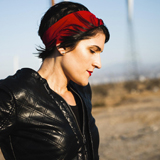 "UNC was the first place I ever truly felt I belonged."

Angela Parrish (MM '12), Singer/Songwriter
Featured in the film La La Land
Music Library & Technology Center
Skinner Music Library
Located on the University of Northern Colorado campus near the corner of 10th Avenue and 16th Street, the Howard M. Skinner Music Library specializes in curricular support of the School of Music and Musical Theatre Programs but is open to everyone.
---
The Music Technology Center
The Music Technology Center houses multiple computer and keyboard labs, digital audio, video, and multimedia suites, and a state-of-the-art recording studio.