Keyboard
Students of the Keyboard Area at the University of Northern Colorado have access to an array of exciting opportunities within and beyond the School of Music. UNC piano students benefit from the regular schedule of recitals and master classes by internationally acclaimed guest artists, such as Frank Weinstock, Marina Lomazov, Anton Nel, Robert Weirich, Stanislav Khristenko and Douglas Humpherys.
Regular chamber music coachings are available with UNC's complement of world-renowned faculty in both the instrumental and vocal areas. Piano students also have the opportunity to compete to perform with the UNC Symphony Orchestra. Piano and Keyboard students are continuously encouraged to perform and participate in musical events on national and international stages.
Through the personalized advising system at UNC, faculty works closely with each student to design an individualized plan of study that prepares students for professional success.
Competitions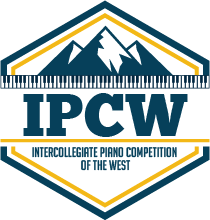 Intercollegiate Piano Competition of the West
The Intercollegiate Piano Competition of the West was established by Dr. Adam Piotr Żukiewicz with a purpose of promoting excellent young piano students and fostering collaboration between the keyboard departments and areas in the western USA. Located within the driving distance from each other, the participating educational institutions have a unique opportunity to collaborate and promote their students by hosting recitals for the finalists of the competition, who only comprise of the students enrolled in the piano programs in the participating institutions.
Learn More
Success Stories

"In the terminal degree of my education in music, UNC has opened up my eyes to how many opportunities there are both now, and after I graduate. I have started every semester with the attitude that I already know what I am going to contribute to the world through music, and every semester I have had multiple professors take individual interest in the skillset I have to offer and inspired me to open new doors that broaden my resume and musical fulfillment."

Jesse Pierson, DA (2017)
Faculty & Staff
The Keyboard area at UNC boasts an international faculty from China, Poland, South Africa and the United States that collectively has performed and taught on five continents. These artist-pedagogues are dedicated to guiding and nurturing the artistic and intellectual development of keyboard students through in-depth experiences in musicianship, performance and scholarship.

Jazz Piano
Adjunct Faculty
Frasier 206B
(970) 351-2577
Thomas.Amend@unco.edu

Director of Jazz Studies
Jazz Piano, Professor of Music
Frasier 201
(970) 351-2253
Dana.Landry@unco.edu

Class Piano
Adjunct Faculty
Frasier 85
(970) 351-2993
Katilyn.Rittner@unco.edu

Harpsichord
Adjunct Faculty

Frasier 3
(970) 351-2346
Debra.Throgmorton@unco.edu

Keyboard Area Head, Piano
Professor of Music
Frasier 23
(970) 351-2615
Lei.Weng@unco.edu

Piano
Associate Professor of Music
Frasier 155
(970) 351-4909
Adam.Zukiewicz@unco.edu