Music Business
UNC's School of Music offers you three choices for an undergraduate degree in music: bachelor of music, bachelor of arts, and bachelor of music education. The trend in the music business is to put careers together through personal marketing and the use of technology. With a bachelor of music degree and an emphasis in business, UNC will help you link your unique talents with entrepreneurship skills integral to success in music today.
UNC's Bachelor of Music: Business Emphasis develops and inspires well-rounded music performance students who can market and promote their talent in order to sustain a long-term professional career in music.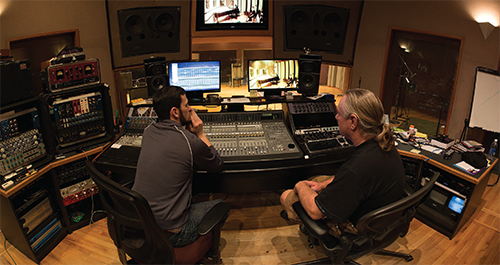 Business Emphasis Requirements
With performance opportunities in award-winning large ensembles and chamber groups, you'll gain a broad scope of musical experiences. A Capstone Project may be substituted for the junior and senior recital requirement for the Business Emphasis.
---
Program Highlights
Gain technology experience in the state-of-the-art UNC Music Technology Center. Labs include 30 stations with the latest software, two fully equipped private project studios, and a professional recording studio.
Explore business topics such as copyrighting, music publishing, entertainment contracts, artist management, touring and music technology.

Study with outstanding faculty who specialize and are recognized authorities in music business. As mentors and leaders, they are dedicated to developing your talent and ability and supporting your goals.

Develop business skills from award- winning faculty in the prestigious Monfort College of Business through courses in accounting, entrepreneurship, finance, management, and marketing.
Listen to nationally known guest speakers share their own music industry insights and experiences.
Graduate well prepared for advanced study at the graduate level.
Deepen your talents with private lessons from nationally known performers and music scholars.
Blend your musical talent with business skills and aim for a career in the music industry.
Participate in a one-semester internship that matches your career aspirations.

---

Success Stories
"Between private lessons, challenging-but-useful business classes, and inspiring music technology classes, I opened up to so many new possibilities that I got the motivation I needed to find a career I love and that best suits me."
Zach Demos, UNC Bachelor of Music: Business Student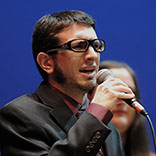 Faculty & Staff

Violin/Music Business
Assistant Professor of Music