About The Program
Students studying in the Woodwinds area have many opportunities to participate in School of Music ensembles, such as Jazz Ensembles, Bands, Orchestra, and more. The School of Music has private studios for the instruction of flute, clarinet, saxophone, oboe, and bassoon. Students in any of our degree programs can pursue private applied study in one of these studios.
Request Information
Would you like to receive information about a program?
Application Dates
Fall semester

August 1*

Spring semester

January 1*

Summer semester

May 1*
*Note: Application dates may vary depending on student status. Learn more.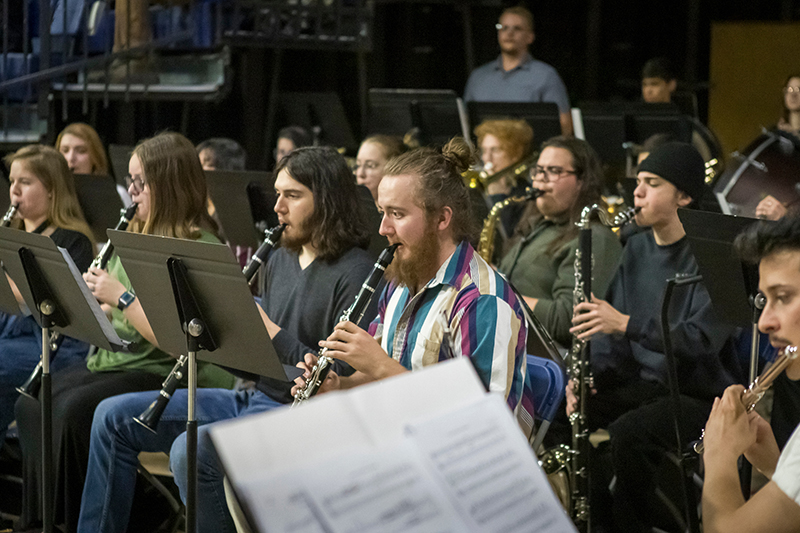 UNC Clarinets | Spring 2023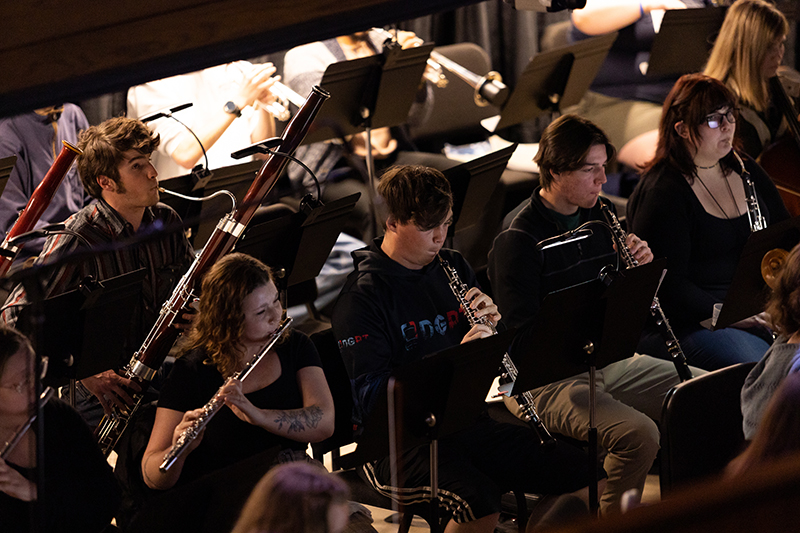 UNC Woodwinds, Suor Angelica Opera | Spring 2023