Opera Theatre
Through the production of professional-quality productions and complementary curricular content UNC Opera Theatre trains singers and directors, prepares educators and brings the most collaborative of art forms to public and educational audiences. Each season we present two fully-staged operas with orchestra, a program of opera scenes and a chamber opera festival, in addition to master classes and special events. Alumni of Opera Theatre perform regularly on stages around the globe; recent alumni have enjoyed placement in some of the finest Young Artist programs in the country, such as San Francisco's Merola Opera, Opera Theatre of St. Louis, and Central City Opera. Guest artists have included international artists such as conductors Stephen Lord, Dean Williamson and Anthony Barrese; soprani Erie Mills, Lauren Flanigan and Christine Brewer; tenors Vale Rideout and Arturo Chacón-Cruz; baritone Morgan Smith and basses Richard Sutliff and Derrick Ballard.
Students are eligible to participate in the exclusive Apprentice Artist (graduate) and Studio Artist (undergraduate) programs of Opera Fort Collins, a professional regional opera company now in its 36th season, performing comprimari roles, covering principal roles and participating in the chorus, as well as singing in many outreach programs.
---
European Summer Opera Program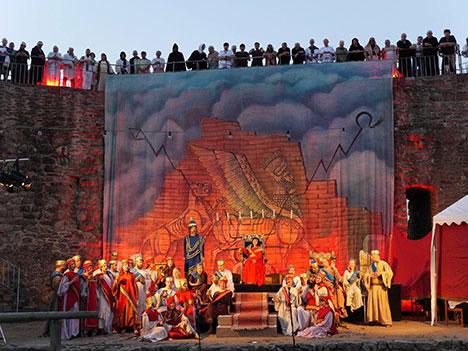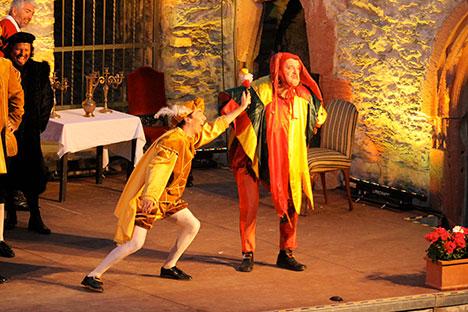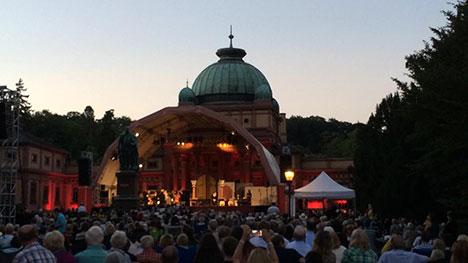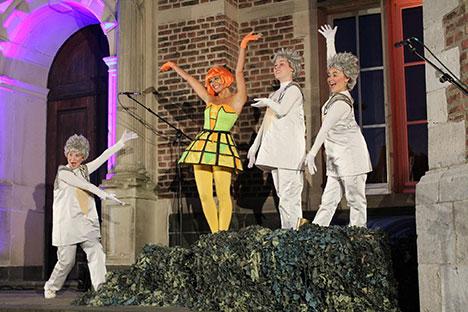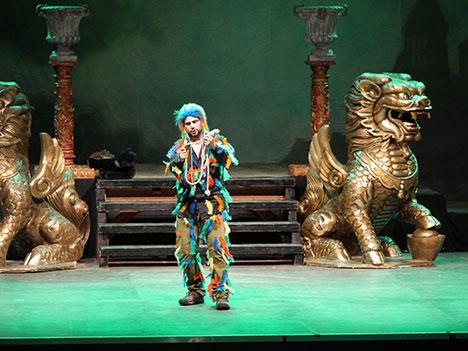 Contact
Each summer professor William Wilson brings students to Germany to perform in a Summer European Opera Theatre in collaboration with Opera Classica Europa, a professional touring opera company. Performances of fully produced operas and gala concerts occur throughout Germany, France, Italy and Spain with our students performing comprimari and chorus roles, and covering principal roles. Three recent alumni of this program are currently in full-time principal contracts with opera houses in Germany.
---
Opera Theatre Season 2018-19
---
Fall 2018
Chamber Opera Festival
Langworthy Theatre

Friday, October 12, 12pm (school matinee)
Saturday, October 13, 7:30pm
Sunday, October 14, 2pm
Performed in English
A Hand of Bridge, Samuel Barber
Directed by Dr. Derek Chester
Barber's scathing commentary on 20th-century American marriage reveals each character's inner thoughts in the course of a bridge game. Two married couples find that they have more up their sleeves than cards!
The Old Maid and the Thief, Gian Carlo Menotti
Directed by Dr. Janice Dickensheets
Perceived morality gets turned on its head when the upright (and uptight) spinster is willing to go to any length to keep the wander young vagabond who showed up on her doorstep in her house. After Amahl and the Night Visitors, one of Menotti's most beloved and frequently-performed operas!
---
Mozart's Die Zauberflöte (The Magic Flute)
with members of the University Symphony Orchestra
Monfort Concert Hall
Friday, November 16, 7:30pm
Sunday, November 18, 2pm
Michael Travis Risner, director
Dr. Russell Guyver, conductor
Tamino's quest takes us on a magical journey through some of Mozart's most beloved music. A classic tale of heroes, villains and trials is told with magical creatures in mythical times.
Performed in German with English supertitles
---
Spring 2019
Spring Opera Scenes
Hensel Phelps Theatre
Saturday, March 23, 2pm and 7:30pm
A collaboration with our composition students, the spring scenes will be a program of new works by emerging voices in composition.
---
Britten's Albert Herring
with the University Symphony Orchestra
Campus Commons Performance Hall
Thursday, April 18, 7:30pm
Satruday, April 20, 2:00pm
Brian Clay Luedloff, director
Dr. Russell Guyver, conductor
Britten's comic opera lampoons the provincial British façade of small town life, wherein a boy finds his voice and independence from his over-bearing mother.
---
Opera Theatre Alumni

At UNC, the faculty and students help to create a supportive environment and the program provides endless opportunities for performance and growth.
-Colleen Jackson, soprano, MM 2012

UNC is a superb University in every way - but what matter most to voice students are the staff, facilities and performing opportunities. All three of these things are what make UNC the perfect school to further your education as a singer. Only adding to its allure, is the fact that you won't break the bank getting your degree. It just means you'll be THAT much closer to your career on the stage or in the studio once you graduate. This was my experience at UNC - and I'm always thankful for the path which my UNC degree has shown me.
-Vale Rideout, tenor, BM

I could not have asked for a better place to begin my journey into the world of opera. UNC's faculty have supported me from day one and still help me find the next step to becoming a better artist, colleague, and person.
-Rose Sawvel, soprano, BA 2005; MM 2008