Professional Guest Artist Program
The School of Theatre Arts and Dance at UNC has a long-standing and illustrious guest artist program. Each year we bring some of the industry's top talent to campus to work directly with our students and faculty.
Students can take advantage of master classes, guest lectures, and workshops with NYC and LA casting agents, equity guest actors, visiting scholars, guest designers, choreographers, directors, playwrights, and craftspeople.
"Our guest artists are amazing. I still can't believe that I had the opportunity to work on stage and in my acting class with Lucy Peacock, one of the top classical actors in North America."

Anna Landy, Alumna (Musical Theatre, BA-2014)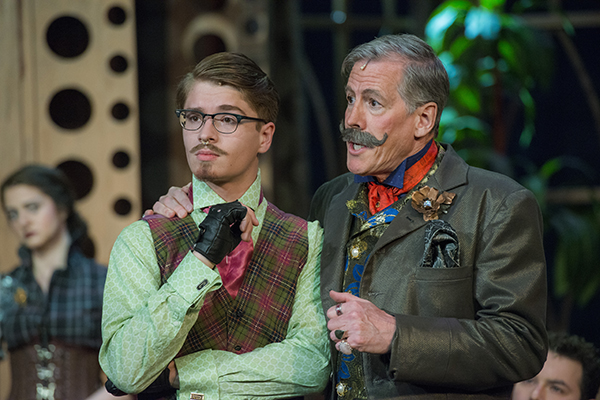 Guest Artist Steven Hauck (right) as Andrew Undershaft in Major Barbara (Spring 2017)
Aaron Galligan-Steirle working with UNC theatre students in a Shakespeare Master Class
Joshua William Green talking with UNC theatre students about his experience in the National Tour of Finding Neverland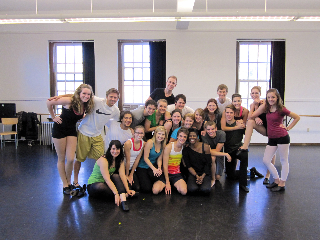 Dance workshop with Deirdre Goodwin, Broadway actress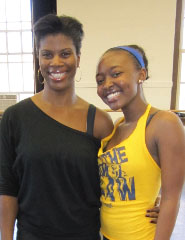 Deirdre Goodwin with student Aisha Jackson (left) and Musical Theatre professor John Leonard (right)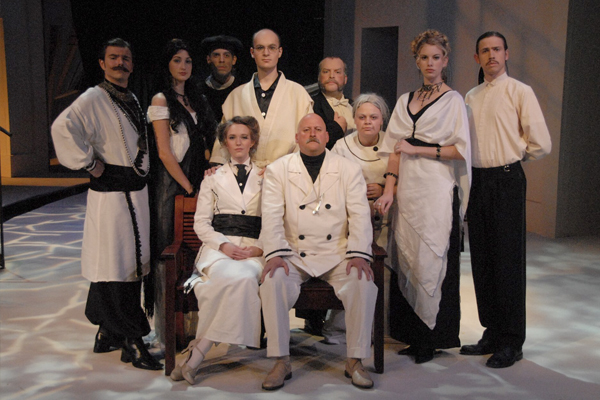 Jim Mezon as Captain Shotover (center) with the cast of Heartbreak House (2009)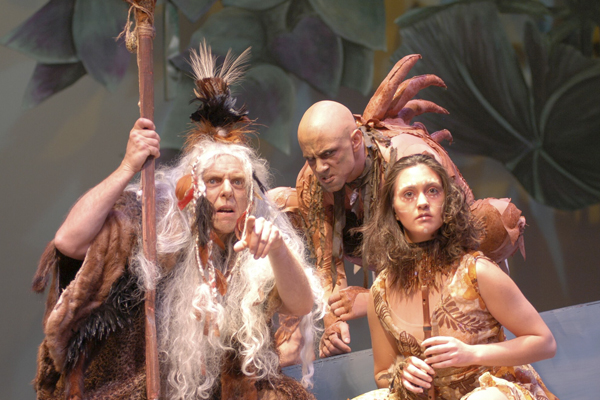 Henry Haggard (left) as Prospero in The Tempest
Greg Germann, actor and UNC alumnus
Leonard Crofoot, masterclass with musical theatre majors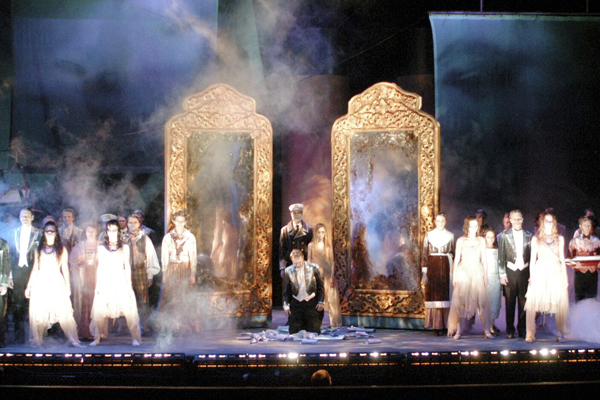 David Fillmore, Lighting Designer for Titanic: The Musical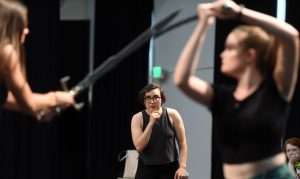 Fight Director Ava Kostia, guest artist for She Kills Monsters (Fall 2018)

"David, thank you so much for bringing Jim here to work with us. I have yet to work with him in my Styles II class (or see him in Heartbreak House), but every time I watch him coach my classmates I want nothing more than to work on my own scene immediately. I become excited to work and grow both as an actor and as a teacher (I teach yoga and I also work as an acting coach for pre-college kids in Denver). Every one of my classmates that I've spoken to about this seem to feel the same way. He has a wonderful way of making us forget that we are struggling so that we are open to a plethora of new choices. Thank you so much for bringing us this inspiring teacher."
Kelly O'Laughlin