Opera Theatre
Through the production of professional-quality productions and complementary curricular content UNC Opera Theatre trains singers and directors, prepares educators and brings the most collaborative of art forms to public and educational audiences. Each season we present two fully-staged operas with orchestra, a program of opera scenes and a chamber opera festival, in addition to master classes and special events. Alumni of Opera Theatre perform regularly on stages around the globe; recent alumni have enjoyed placement in some of the finest Young Artist programs in the country, such as San Francisco's Merola Opera, Opera Theatre of St. Louis, and Central City Opera. Guest artists have included international artists such as conductors Stephen Lord, Dean Williamson and Anthony Barrese; soprani Erie Mills, Lauren Flanigan and Christine Brewer; tenors Vale Rideout and Arturo Chacón-Cruz; baritone Morgan Smith and basses Richard Sutliff and Derrick Ballard.
Students are eligible to participate in the exclusive Apprentice Artist (graduate) and Studio Artist (undergraduate) programs of Opera Fort Collins, a professional regional opera company now in its 36th season, performing comprimari roles, covering principal roles and participating in the chorus, as well as singing in many outreach programs.
---
European Summer Opera Program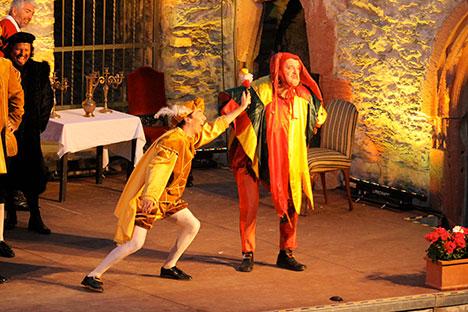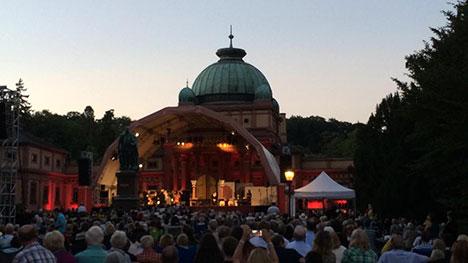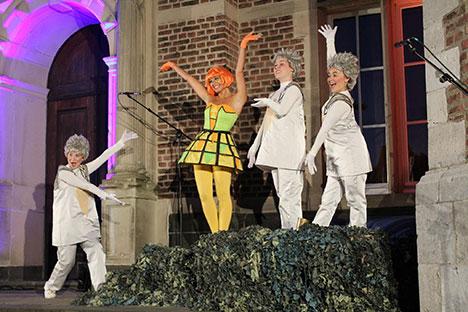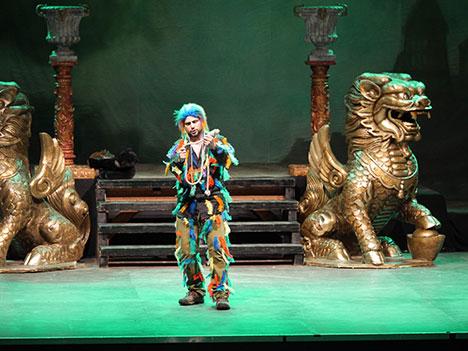 Contact
Each summer professor William Wilson brings students to Germany to perform in a Summer European Opera Theatre in collaboration with Opera Classica Europa, a professional touring opera company. Performances of fully produced operas and gala concerts occur throughout Germany, France, Italy and Spain with our students performing comprimari and chorus roles, and covering principal roles. Three recent alumni of this program are currently in full-time principal contracts with opera houses in Germany.
---
Opera Theatre Season 2017-18
Fall 2017
---
Chamber Opera & Opera Scenes Fringe Festival
Malcolm Williamson's The Happy Prince
and Rachel Portman's The Little Prince
Langworthy Theatre

Friday, October 13, 7:30pm
Saturday, October 14, 7:30pm
Sunday, October 15, 2pm
A double-bill of short operas based on children's fables: The Happy Prince based on a story by Oscar Wilde, and The Little Prince based on the popular illustrated story by Antoine de Saint-Exupéry.
---
Little Women with the Greeley Philharmonic Orchestra
Monfort Concert Hall
Friday, November 17, 7:30pm
Based on Louisa May Alcott's sensational story of sisters coming of age and finding themselves in a changing world, UNC Opera Theatre partners with the Greeley Philharmonic Orchestra for one performance only of Mark Adamo's debut opera; Opera America lists it as the most performed American opera of the 20th century.
Spring 2018
---
Spring Opera Scenes: A Handful of Haydn
Hensel Phelps Theatre
Saturday, March 24, 2pm and 7:30pm
Students take the reins in our Spring Opera Scenes program, directing and singing scenes from operas by Franz Joseph Haydn, including Il mondo della luna (The World of the Moon), Armida, and Orlando Paladino.
---
Weber's Der Freischütz with the University Symphony Orchestra
Monfort Concert Hall
Friday, April 13, 7:30pm
Sunday, April 15, 2pm
A masterpiece of German romantic opera, this work is presented in three acts, with dialogue in the singspiel tradition. With stark emotional conflict and breathtaking elements of the supernatural, Der Freischütz is a wild ride of sweeping music and tense drama.
---
Opera Theatre Alumni

At UNCO, the faculty and students help to create a supportive environment and the program provides endless opportunities for performance and growth.
-Colleen Jackson, soprano, MM 2012

UNC is a superb University in every way - but what matter most to voice students are the staff, facilities and performing opportunities. All three of these things are what make UNC the perfect school to further your education as a singer. Only adding to its allure, is the fact that you won't break the bank getting your degree. It just means you'll be THAT much closer to your career on the stage or in the studio once you graduate. This was my experience at UNC - and I'm always thankful for the path which my UNC degree has shown me.
-Vale Rideout, tenor, BM

I could not have asked for a better place to begin my journey into the world of opera. UNC's faculty have supported me from day one and still help me find the next step to becoming a better artist, colleague, and person.
-Rose Sawvel, soprano, BA 2005; MM 2008