PVA View Book
Check out our College view book in English, and look for the Spanish version here soon!
Welcome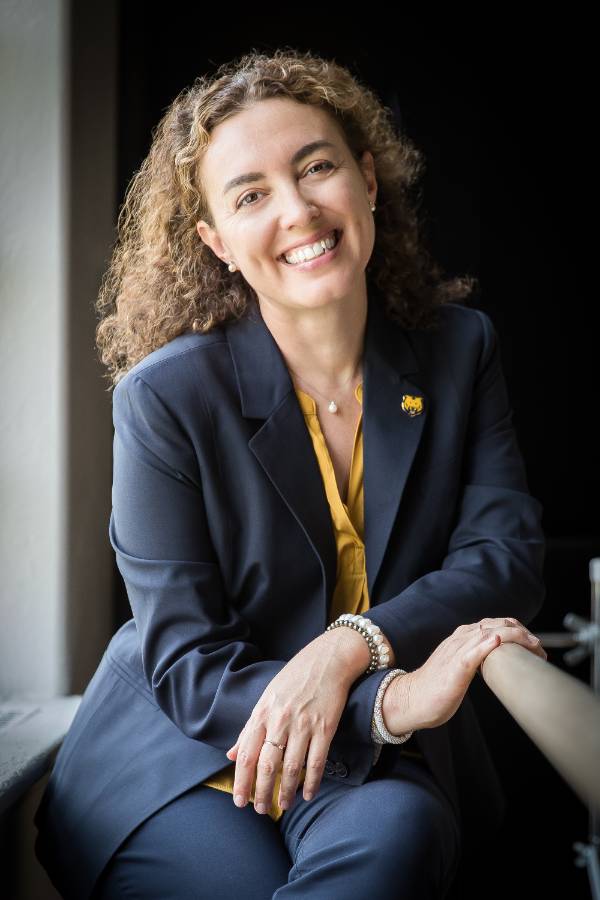 Hi, my name is Cristina Goletti, and I'm the Dean of the College of Performing & Visual Arts (PVA). I'm so excited that you want to know more about UNC, because I believe we are a unique and outstanding college, with top-notch programs, faculty, and staff. We have three arts schools in our College—Art & Design, Music, and Theatre Arts & Dance—making this a fantastic place for your artistic growth, with endless performance and exhibition possibilities, masterclasses, real life experiences in the professional world, and high caliber undergraduate and graduate academic research opportunities. Our faculty and staff in each of these schools have impressive professional careers and are dedicated mentors who will guide and support you in your development as an artist, teacher, and scholar.
Studying art is a courageous yet essential pursuit. Music, art, theatre, and dance help us understand better who we are and who we want to be in this world. The important transferable skills you will learn through our programs, like empathy, teamwork, effective communication, cultural awareness, and creative thinking to name a few, will lead you through a transformational and empowering educational experience, helping you find your own unique artistic identity.
I hope to see you on campus soon as a full- fledged Bear, ready to thrive in our College of Performing & Visual Arts!
—Cristina
Bienvenidos
Hola, mi nombre es Cristina Goletti, y soy la Decana del Colegio de Artes Visuales & Escénicas (PVA). Me da mucha emoción el que quieran saber más sobre UNC, porque yo creo que somos un colegio único y sobresaliente, con programas, profesorado y personal de primera categoría. Tenemos tres escuelas de arte en nuestro colegio— Arte y Diseño, Música, y Artes Teatrales & Baile—haciendo este fantástico lugar el ideal para tu crecimiento artístico, con un sinfín de posibilidades de interpretaciones y exhibiciones, clases magistrales, experiencias profesionales, y oportunidades de investigación de nivel de bachillerato y posgrado. Nuestro profesorado y personal en cada una de estas escuelas tienen carreras profesionales impresivas y están dedicados a guiarte y apoyarte en tu desarrollo como artista, maestro, y alumno.
El estudiar arte es una búsqueda valiente pero esencial. Música, arte, teatro, y baile nos ayudan a comprender mejor quienes somos y quienes queremos ser en este mundo. Las habilidades transferibles importantes que vas a aprender mediante nuestros programas, como la empatía, trabajo en equipo, comunicación efectiva, conciencia cultural, y el pensamiento creativo te guiaran a través de una experiencia educacional transformativa y llena de empoderamiento, ayudándote a encontrar tu propia identidad artística.
¡Espero verte en el campus pronto acompañándonos como un Oso listo para prosperar en nuestro Colegio de Artes Visuales y Escénicas!
-Cristina