Painting
The Painting Program consists of courses in acrylic and mixed-media painting offered during the academic year. Courses are taught in the recently renovated Guggenheim Hall Painting Studio, a facility with abundant natural northern light.
The Painting program provides students with a strong technical and creative foundation as well as the opportunity to explore a wide variety of individual directions in painting and mixed media. The curriculum is designed to help students develop their technical, formal and conceptual skills with a focus on individual expression and development of a personal visual vocabulary. At the advanced level, creating a cohesive body of work prepares students for further study and practice of art-making as a professional artist.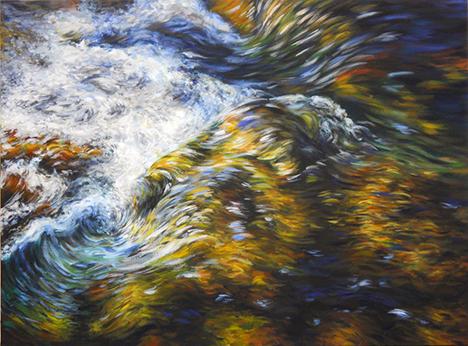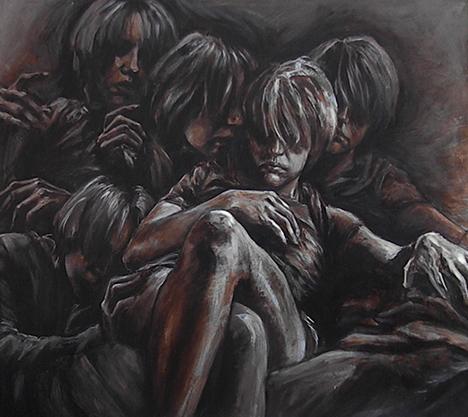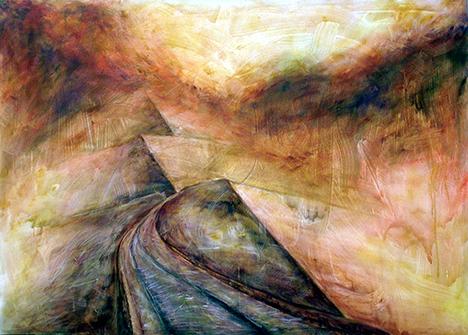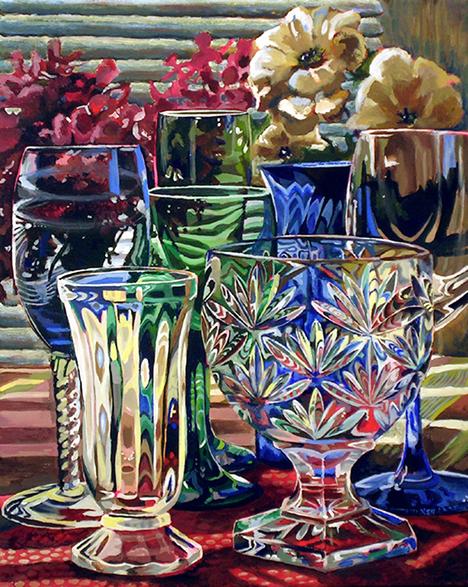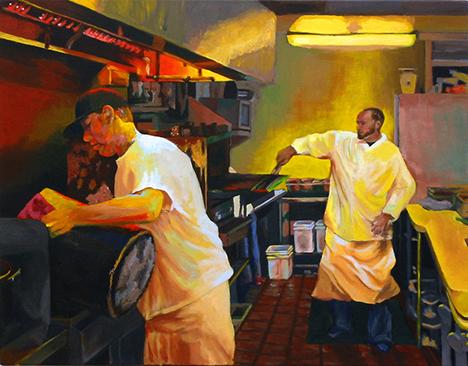 ---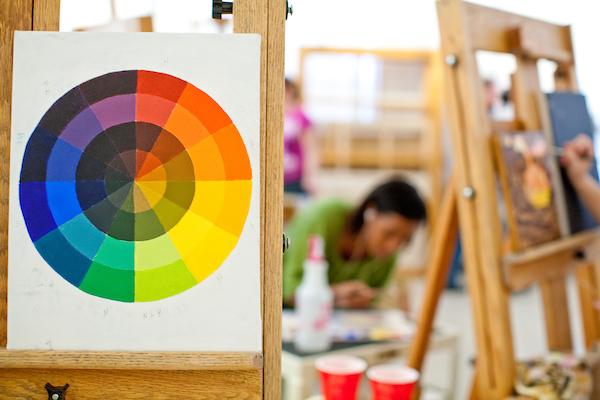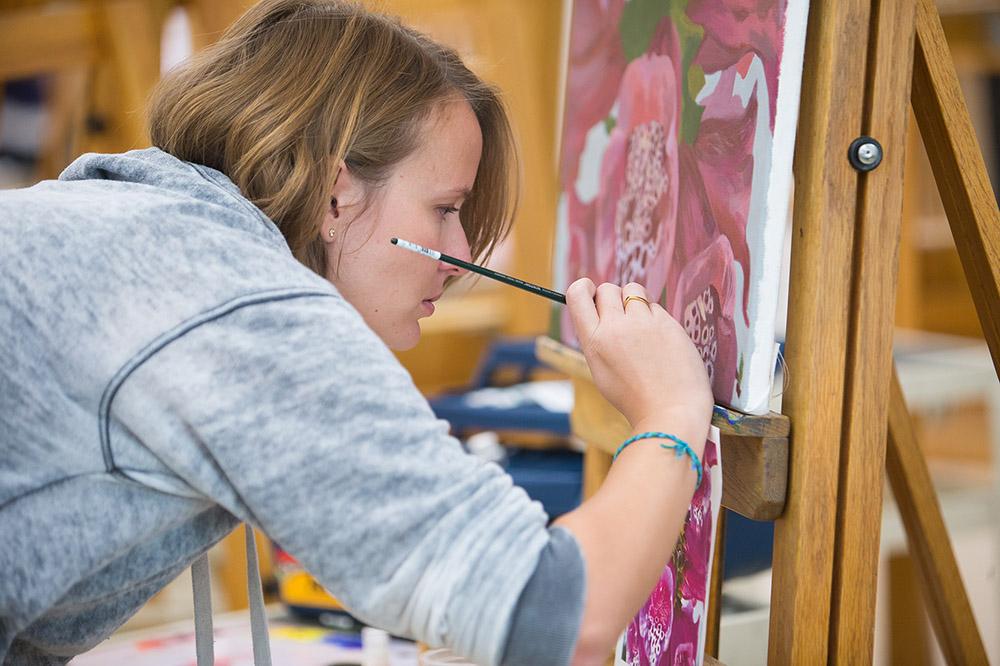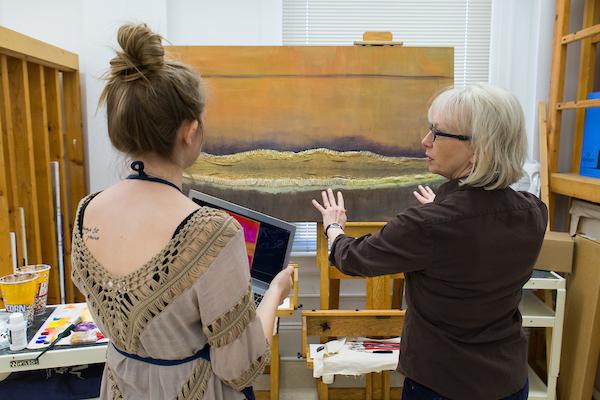 Painting Coursework
The Painting Program consists of a series of courses in acrylic and mixed-media painting offered during the academic year:
Painting I (ART 231) is an introduction to the painting process with an emphasis on developing observational, technical and conceptual painting skills. Historical and contemporary approaches to painting are researched and explored in individual projects. Students gain an understanding of color theory and practice, painting techniques, safety concerns, and construction of painting supports, and learn to apply that understanding to individual image-making.
Painting II & III (ART 331 & ART 431) provide for continued exploration in painting and mixed media. Goals for these courses include: improvement in technical painting ability, development of individual expression, and creation of a personal vocabulary of shape, form, color, etc., leading to thematic connections.
Advanced Painting (ART 432) provides instruction and assistance for students preparing a Senior Portfolio, seeking graduate and professional opportunities, and committing to a higher level of sustained studio production. Practical issues involved in the making, documenting, presenting, exhibiting, and promoting of artwork are discussed.
---
Professional Development Opportunities
UNC's Painting Club offers members exhibition opportunities as well as funding visiting artist presentations and field trips to museums and galleries in Denver, Boulder and Fort Collins.
The School of Art and Design's Visiting Artist Series has recently sponsored painters Daniel Sprick and Anna Kaye as well as a field trip to the Denver Art Museum, where students met and talked with artist Daniel Sprick during his recent solo exhibition at the Museum.
Success Stories
Professor Lauren Eisen uses ancient and contemporary methods in her artwork to portray memory. Read more.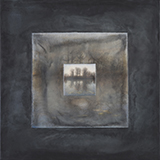 Faculty & Staff

Painting
Professor of Art
Guggenheim 006
(970) 351-2423
Lauren.Eisen@unco.edu
Faculty Work