Photography
Courses in Photography have been designed to increase an understanding of the most universal language in the world today - that of photographic images. Courses are designed to provide experiences in the fundamentals of photographic imaging that lead to an understanding of traditional photographic techniques as well as experimental, non-traditional digital imaging.
Photographic image-making goals in the UNC Photography area fall into three interrelated categories:
Aesthetic: Preparation of artistic images for exhibition. (Art Photography)
Informational: Preparation of images that communicate. (Photojournalism)
Commercial: Preparation of images that sell. (Advertising/Public Relations, Studio, and Illustration)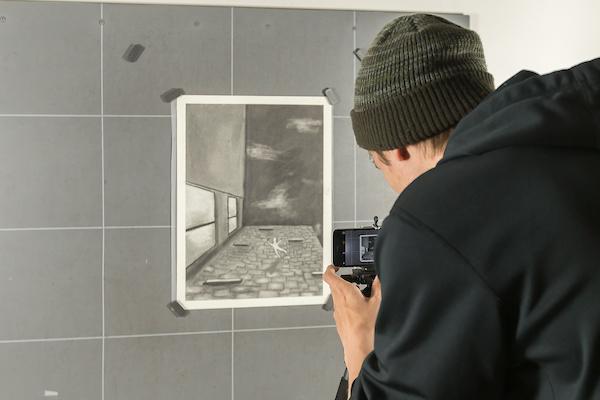 Photography Coursework
The Photographic Imaging Program is taught in the Arts Annex. Program facilities include black and white and color darkrooms on two floors, and a Smart Classroom digital photography lab.
Classes in the Photography program may include Black and White Photography, Digital Photography Manipulation, Photographic Illustration and Lighting Techniques, and Alternative Photographic Expression.
Success Stories
"Getting my hands dirty in several different medias really helped me grow as an artist by allowing me to explore my own interests freely. With support from the knowledgeable professors I feel very confident about my future endeavors; inside the classroom and out."
Caitlyn Urhammer
Faculty & Staff

Photography
Professor of Art
Arts Annex 203
(970) 351-2106
Andrew.Liccardo@unco.edu