Printmaking
The Printmaking program aims to provide a thorough education in Printmaking through offerings in Relief processes, acquaint students with historical and contemporary practices, develop strong personal image statements parallel with mark making indigenous to the discipline, and expose students to the added mediums of Monotype, Monoprints, and Collagraph. The program is geared towards preparing students for careers as printmaking artists, art teachers, or graduate students.
Courses are taught in the printmaking studio in Crabbe 102. The printmaking studio is set up for relief, screen printing, letterpress, collagraphs, and monotypes and equipped to support linoleum-cut, wood cut, wood engraving, engraving, etching, dry point, aquatint, hard ground, soft ground and monotypes processes.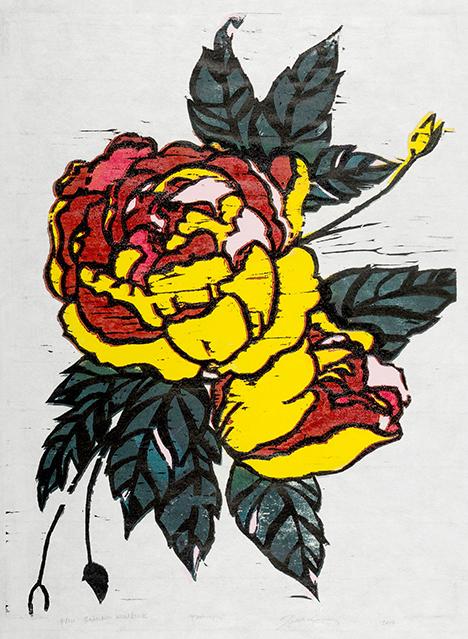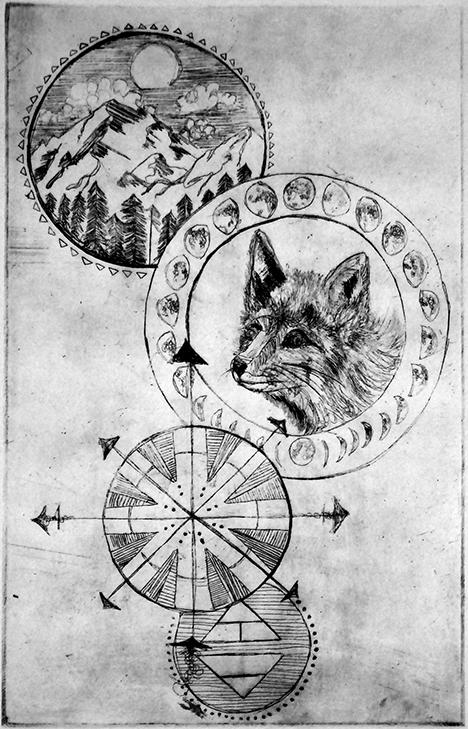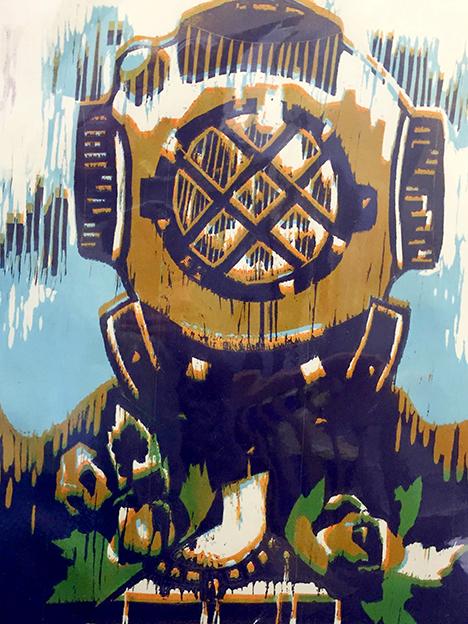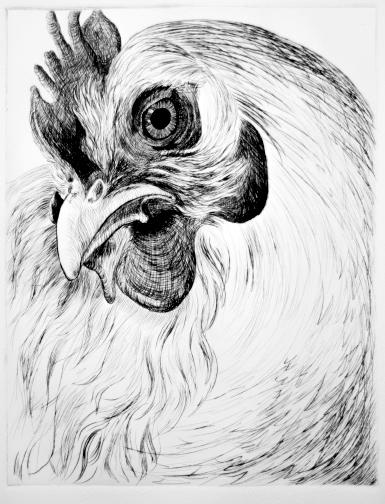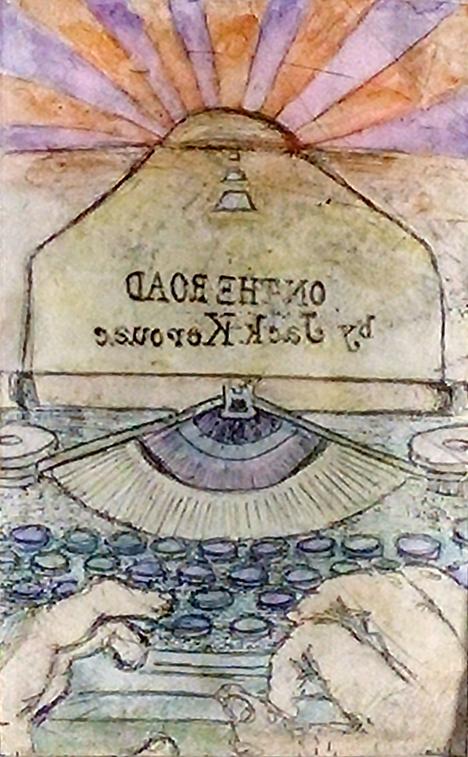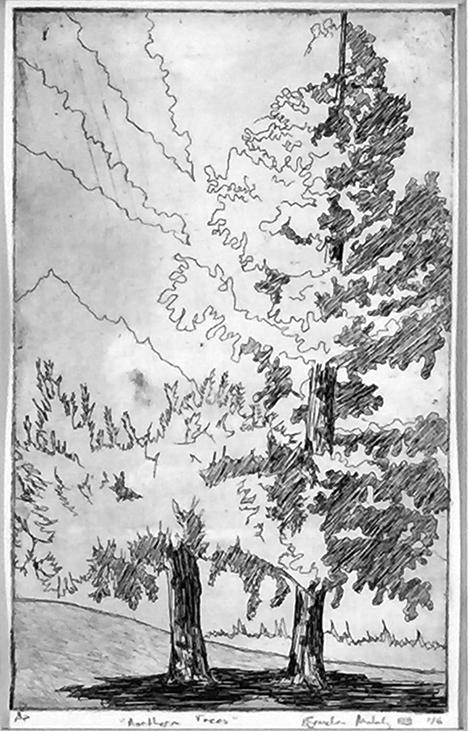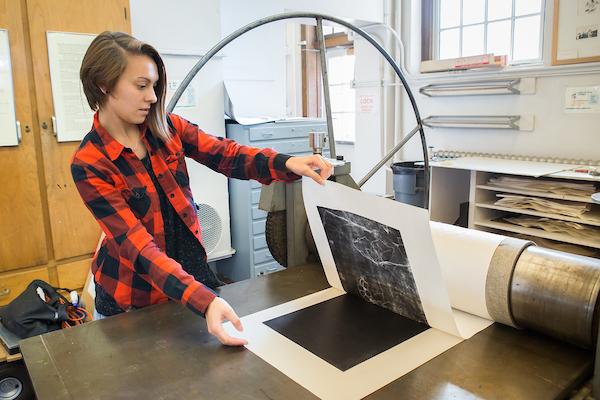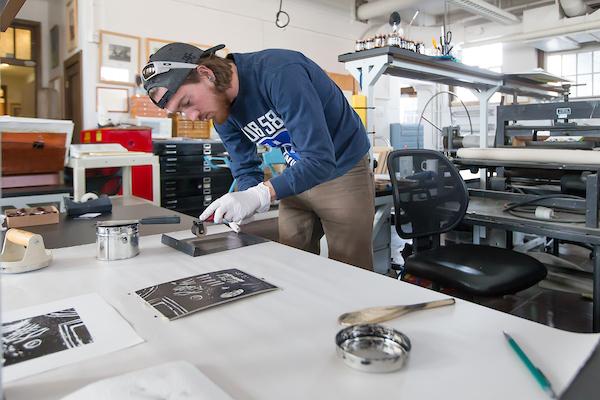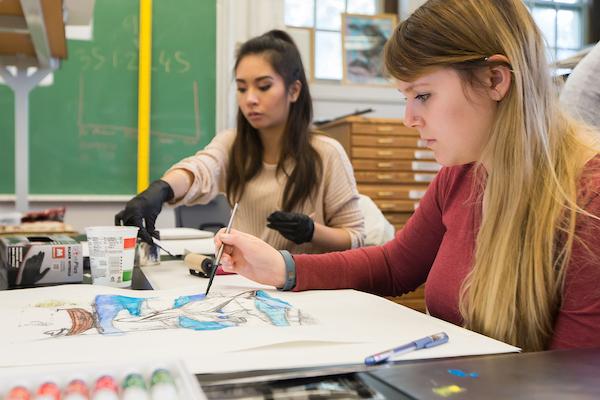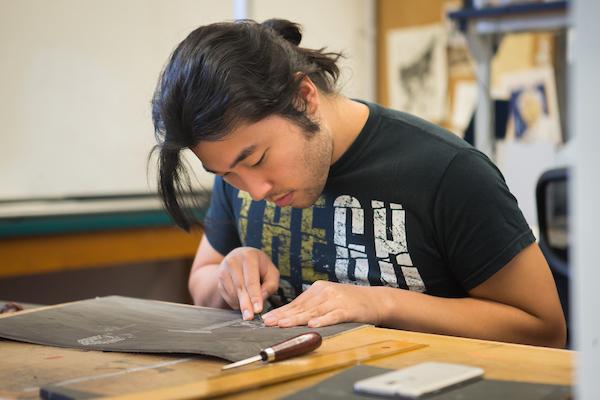 Printmaking Coursework
The Printmaking Program consists of courses in introductory printmaking, Relief processes, Screen Printing, Letterpress, and Collagraph and Monotype mediums.
Relief Printmaking: 
Includes linoleum cut, wood cut, collagraph, and wood engraving. 
Traditional relief printing techniques are used to produce small editions of black and white and 
color prints.
Success Stories
"Getting my hands dirty in several medias really helped my grow as an artist by allowing me to explore my own interests freely. With support from the knowledgeable professors I feel very confident about my future endeavors, inside the classroom and out."
Caitlyn Urhammer
Faculty & Staff

Printmaking
Adjunct Faculty
Crabbe 107
(970) 351-2993
Andrew.Meyer@unco.edu