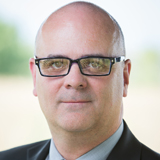 Andrew Liccardo
Professor of Art
School of Art and Design
College of Performing and Visual Arts
Contact Information
Office Hours
By Appointment
Education
B.A Loyola University of Chicago
M.F.A Texas Tech University
Professional/Academic Experience
Andrew John Liccardo is a Greeley, Colorado based artist and educator whose photographs have been exhibited nationally and internationally, including such venues as the Reykjanes (Iceland) Cultural Festival; Kansas City Public Library; Houston Center for Photography; School of the Museum of Fine Arts Boston; Center for Photography at Woodstock and the Amarillo Museum of Art. A project portfolio of his work was recently published in the book Llano Estacado: An Island in the Sky by Texas Tech University Press as part of its Voice in the American West series.
Other Experience
Liccardo received his B.A. from Loyola University of Chicago and his M.F.A. from Texas Tech University in Lubbock, Texas. He has received numerous grants, awards, fellowships and residencies. Liccardo has work in the permanent collection at the Museum of Fine Arts Houston and was a 2002 National Graduate Seminar Fellow of The Photography Institute at Columbia University.
Research/Areas of Interest
Liccardo's current photographic work looks at the cultural and geographic landscape with a specific interest in how the built environment can act as a barometer of our cultural evolution. He understands landscape in broad terms, as a uniquely human construct and seeks to understand it as a dynamic system that both absorbs and reflects us.