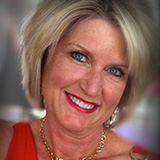 Jill Burleson Burgett
Director of Choral Music Education, Interim Director of Choral Studies, Professor of Music
School of Music
College of Performing and Visual Arts
Contact Information
Mailing Address
University of Northern Colorado
School of Music
Campus Box 28
Greeley, CO 80639
Professional/Academic Experience
Dr. Jill Burgett, Director of Choral Music Education/Interim Director of Choral Studies at University of Northern Colorado, conducts the Women's Glee Club and UNC Chamber Choir, and teaches choral methods and conducting classes.
Dr. Burgett's DA degree is from Ball State University, where she also served as Associate Director of Choral Activities. She holds an MM from Ball State and a BM degree from Heidelberg University.
Burgett is the current president of Colorado ACDA, and has held board positions with Central Division ACDA and National Collegiate Choral Organization. She has served as a clinician/ conductor on a national level, with performances/presentations at NAFSME Conventions, the College Music Society National Convention, the Festival 500 International Festival (Newfoundland), NCCO National Conference, the Arts in Society Conference (Rome) and the Villa-Lobos International Festival (Brazil).
Her research on the Sacred Choral Music of Villa- Lobos is published in the Choral Journal and she has published entries in the New Grove Dictionary of Music and Musicians. International concert tours have included Vienna (Stephansdom), Prague (St. Vitus), Budapest, Baden (Ave Verum International Choral Competition), Eisenstadt (Esterhazy Palace), and Rome (St. Peter's Bascilica, Vatican.)