UNC Choral Festivals
We are excited to invite young singers to 2 days of great music making!
High School Invitational
October 17, 2022
Three local high school choirs have been invited to afternoon clinics and participation in the evening concert. We look forward to welcoming these schools this year:
University Schools: Travis Kornegay, conductor
Greeley West High School: Rosie O'Connor, conductor
Greeley Central High School: Richard Green, conductor
---
Singers in the Middle
March 1, 2023
Middle school singers, come and work with guest clinicians to hone your voice development as you prepare for a culminating evening concert!
Registration
Registration Fee: $25 per student (includes t-shirt)
Registration Deadline: February 3
Singers in the Middle Schedule
Rehearsal Session 3
Featuring a mini concert by UNC Glee
Change into concert attire
Concert
Students released to parents directly from concert
Singers in the Middle Details
Music
Please purchase the music below for the festival.
Singers in the Middle Treble Selections:

Singers in the Middle Tenor Bass Selections:
Student Information
Concert Attire for Students
Black dress pants/slacks (no denim), black dress shoes, black socks on bottom. All students wil wear the In the Middle t-shirt on top.
Students Should Bring:
Black binder or choral folder
Pencil
Sack lunch
Teacher Information
Planning Ahead
If you plan to bring more than 10 students, please invite a parent chaperone as well.
It is up to the students/teachers of each school to have a plan for lunch/dinner. There are a few places to eat nearby or students may bring a sack lunch. Quite a few teachers have also ordered pizza for students in the past which is both convenient and cheap.
Snacks will be provided by UNC.
Teachers are encouraged to be in the room during rehearsal times so clinicians can focus on the music instead of behavior, but feel free to bring a laptop and get some work done.
2023 Singers in the Middle Clinicians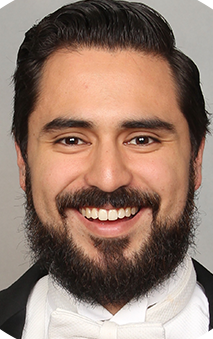 Dr. Raul Dominguez
Dr. Raul Dominguez conducts the University Choir and Concert Choir at Regis University. Through his research focus, the choral music of the United Mexican States, he seeks to provide choirs with the necessary resources to facilitate artistic performances of Mexican choral music. Outside of Regis, Raul is the Associate Artistic Director for the Denver Gay Men's Chorus, a 120-voice ensemble that builds community through music, and the Director of their small ensemble, Off Kilter.
Prior to Regis, Raul earned Bachelor of Music degrees in Vocal Performance and Music Education from Oklahoma City University where he studied with Dr. Randi von Ellefson and Judith Willoughby. He then led the choirs at Clear Lake High School in his hometown of Houston, TX for four years. After Clear Lake, Raul earned his Master of Music degree in Choral Conducting at Ithaca College with Dr. Janet Galván. Recently, he earned his Doctor of Musical Arts degree in Choral Conducting and Literature at the University of Colorado Boulder with Dr. Gregory Gentry and Dr. Elizabeth Swanson.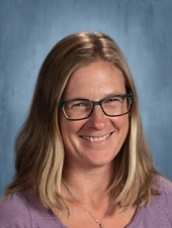 Karen Keeler Hannahoe
Ms. Karen Hannahoe is the youngest of three children, born and raised outside of Philadelphia. Throughout her young life she kept a great balance of academics, music and athletics. She began playing the flute in 4th grade and sang in all her school choirs. She enjoyed competitive swimming and played lacrosse and field hockey. Upon graduating high school, Ms. Hannahoe attended James Madison University in Virginia where she got her degree in Music Education. As soon as she graduated she packed the car and headed west with her soon-to-be-husband, Jason Hannahoe. The lure of the mountains drew them to Colorado. In her twenty plus years of Colorado life, Karen got her Masters in Music Education at the University of Colorado, attained her National Board Certification in teaching, took up the mandolin, completed Ironman Wisconsin, climbed many mountains and welcomed two children into the world. Currently, Henry (age 6) and Willa Jean (3) take up most of her free time. When she can squeeze in some other activities she chooses to hike, camp, ski, read and cheer on her Philadelphia sports teams!