UNCO Jazz Education Network
---
Become A JEN Member!
A one-time membership fee of $50 gives you access to all JEN events throughout the school year.
(Note that your credit card charge will appear as UNC Jazz Press.)
Please check the JEN board outside the Jazz Studies Office for upcoming JEN events.
Visit the national website at: www.jazzednet.org.

Follow us on Facebook and Instagram:
---
Why Join JEN

Membership dues are necessary for our organization to bring in such high quality artists on a regular basis.
Member Benefits Include:
FREE access to all JEN clinics and performances ($10 entry fee for non-members)
Access to videos of JEN clinics and performances
Opportunities to meet, network with, and play with some of the best jazz musicians in the world
Access to a National eJEN Membership which includes access to:
-Online versions of JazzEd Magazine and Downbeat Magazine
-Members only resources on the JEN website
-Applications for JEN scholarships and grants
-Registration for the National JEN Conference in January
Upcoming JEN Clinics
2022-23 Schedule Coming Soon!
---
2022-23 JEN Student Chapter Officers
Ben Hall, President

Sidney Seaman, Vice President
Jase Conley, Secretary
Gavin Allen-Dunn, Artist Liaison
Marissa Mitchell, Publicist
Kate Williams, Jazz Festival Coordinator
---
Mission Statement
The Jazz Education Network is dedicated to building the jazz arts community by advancing education, promoting performance, and developing new audiences.
Who We Are
We are the UNC college chapter of the Jazz Education Network, an international network of jazz performers and educators.
We are one of the largest JEN chapters in the country and frequently have members performing and presenting at the national JEN conference each year.
What We Do
We bring in professional artists regularly for clinics and performances where students get the opportunity to perform for and with some of the best jazz artists in the world. We've host over 10 clinics every academic year. Some of our recent guest artists have included:
Guitarist Peter Bernstien
Drummer Adam Nussbaum
Bassist Rodney Whitacre
Vocalist Alexis Cole
The Jeff Hamilton Trio with Tamir Hendelman and Christoph Luty
Bassist Mike Pope
Drummer Allison Miller
Guitarist and USC Professor Bruce Foreman
Kneebody
Drummer Matt Wilson
Trumpeter and Basie Band member Mike Williams
Pianist and former UNT Professor Stefan Karlsson
Trombonist Bob McChesney
Bassoonist and Bela Fleck collaborator Paul Hanson
Saxophonist Charles McPherson
The Bill Cunliffe Trio with Martin Wind and Tim Horner
The Anna Webber Trio with John Hollenbeck and Matt Mitchell
Mark Helias' Open Loose Trio with Tony Malaby and Tom Rainey
Saxophonist Dick Oatts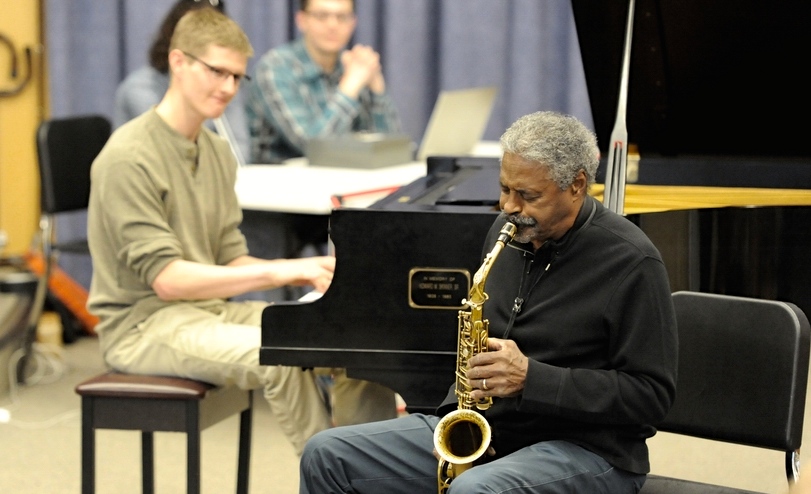 Student Pianist Tom Amend performs in a clinic with Charles McPherson.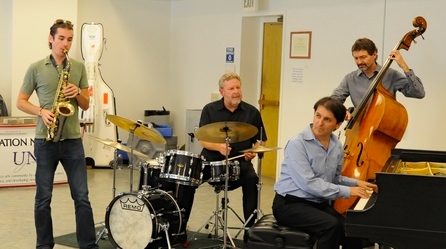 Student Gabe Scheid performs in a clinic with Tamier Hendelman (piano) and Jeff Hamilton (drums).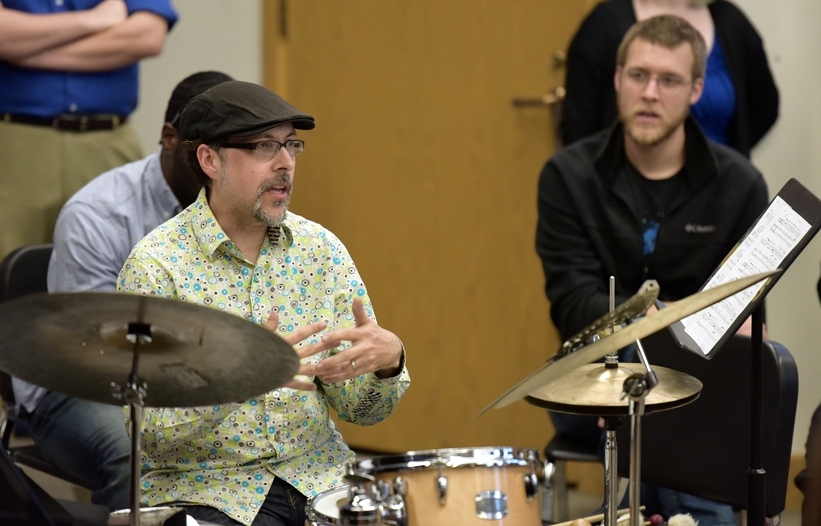 Student Josh Beyers in a clinic with John Hollenbeck.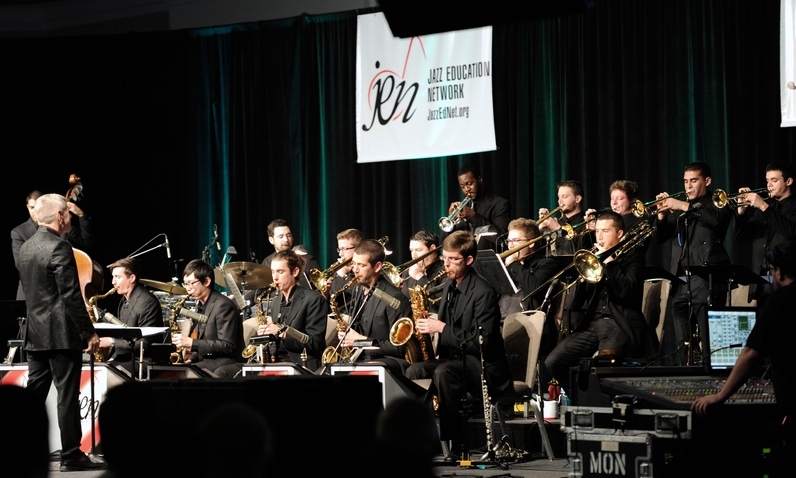 UNC Lab Band I performs at the Natoinal JEN Conference in New Orleans in January of 2016.