The 17th Annual UNC Jazz Camp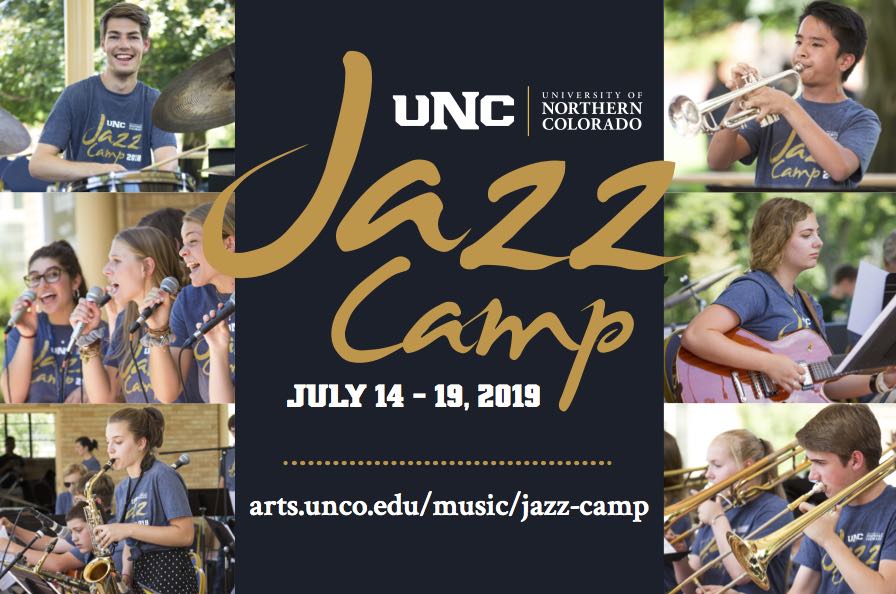 REGISTRATION OPENs in APRIL
Designed to be intensive, challenging, and inspiring, the UNC Jazz Camp is led by faculty from the University of Northern Colorado and special guests Don Aliquo, Clay Jenkins, and Paul McKee.
Be a part of student big bands, combos, vocal jazz ensembles, jazz master classes, jazz theory and listening classes, student jam sessions, nightly faculty group concerts, and a special performance by the Colorado Jazz Orchestra.
Previous band or jazz choir choir experience required.
Ages
Instrumental: Middle School-College
Vocal: High School Sophomores-College
When: July 12-17, 2019
Where: University of Northern Colorado campus
Contact: Amy Murphy, (970) 351-2394
Tuition: $385
Room and Board: $320